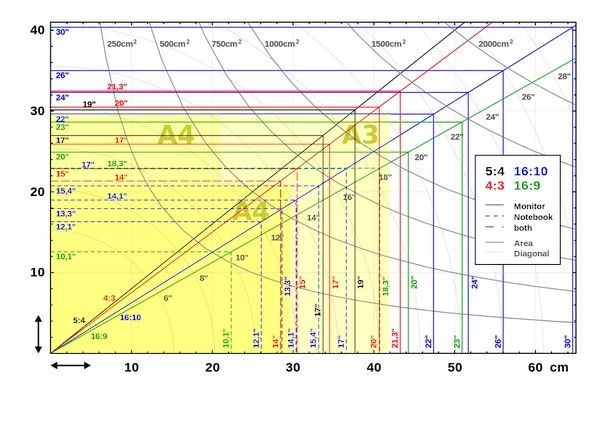 This post is by Darren Woolley, Founder of TrinityP3. With his background as analytical scientist and creative problem solver, Darren brings unique insights and learnings to the marketing process. He is considered a global thought leader on agency remuneration, search and selection and relationship optimisation.
It is increasingly common to be asked to look at production costs for television commercials that will never be seen on television. Well not unless the television is an Internet smart-television and the viewer is watching YouTube.
But the reason I refer to it as a television commercial is that it looks like a commercial, sounds like a commercial and could very easily be a television commercial if the client would not stop referring to it as an online video.
The issue being that defining what you want to use it for is critically important when it comes to producing the final result.
Are you asking your agency to produce a 30 second video to be used in various edits on-line and in social media only and forever?
Or are you asking them to produce a 30 second video to be used in various edits on-line and in social media until it gets a positive response in which case a flood of budget will see it suddenly appear on-air in a broadcast environment?
Because the two can appear to be the same but are, when it comes to production, quite different.
What is the difference?
Broadcast television has some specific technical requirements regarding the quality of the video file they will put to air. However these technical guidelines have little impact on the way the commercial looks and only moderate impact on the audio in relation to recording level and dynamic sound range.
But in regards to the production quality of your broadcast commercial the issue is the fact it will be surrounded by content, usually of a high production quality.
Probably the best way of demonstrating this is to look at broadcast content that has not come from professional production companies. This is often termed "User Generated Content" and makes up perhaps the vast majority of content on the Internet.
But on broadcast television you would usually need to be viewing shows like "Funniest Home Videos" or "World's Worst Driver Caught on Tape". This content has come from home viewer video cameras, shot almost exclusively in available light by an amateur cameraperson with a title like "Dad" or "Gran".
So while the content is highly entertaining in small grabs, strung together with a comedic narrative, the fact is that this low production quality content would not stand up to the production quality delivered in high quality television programming or feature films.
Even television news, game shows and other content on broadcast television is well lit, professional cinematography, high quality sound recording, mixing and the like. Therefore for your commercial to be perceived as equal in quality it needs to at a minimum meet the production quality of the content that surrounds it in this broadcast environment.
On the other hand, as we have said, much of the content online is not of the same broadcast quality. Of course there is an increasing amount of online content that is highly professionally produced and this is an issue, but the fact is that if your commercial is only appearing online it does not need to meet the same high professional production standards that are required for broadcast.
What is the impact?
Imagine you set out to create high quality content for broadcast. It would require casting the right talent, who if required to deliver a performance would be professional actors. Those actors would likely require hairdressing, makeup and wardrobe to make them camera ready for the part.
There would be a need to use a high quality camera and equipment including lighting to ensure a professional finish with no deep shadows or highlights impacting on the final image. Sound recording equipment would be required and then the post-production editing and sound mix would deliver a final version that is broadcast ready.
I have oversimplified this for the purpose of avoiding the complexity, but depending on the concept you were producing it is possible that this would require a crew for the production of possibly a dozen up to more than fifty for a large and complex shoot.
But let's say there was no media spend and that the concept would not be broadcast on television surrounded by hours of other high quality, professional production. What would or could you do to reduce the cost of production.
Well then it is unlikely you would cut the quality of the actors as the high quality performance is still required, but perhaps as this is online only you could negotiate a lower rate. Hair and makeup would be required but perhaps you would hire someone to do both hair and makeup?
You could consider still using a HD camera, but perhaps not one of the high-end expensive cameras, but one more affordable? Also look to cut back on the lighting or perhaps plan the shoot to take advantage of available lighting? The crew could then be reduced down to less than ten and multitask on the production?
The edit could be handled in a less expensive online suite with less visual effects? And rather then having music composed you could select one of the millions of library music tracks, which while not exclusive, fulfil the need for a fraction of the cost?
In fact if you are shooting for online only then you could do this for a fraction of the cost of producing for broadcast. But here is the issue. If you then wanted to later put the same video to air on broadcast television it would either require significant reworking to make up for the compromises you have made to reduce the cost or in the worse case scenario possibly a complete re-shoot would be needed.
Why? Because many of the production compromises that can be made for an online only production would require corrections to hold their own in regards to production quality on the big broadcast screen (the fact is that the smaller the screen the more forgiving it is) .
But if the production efficiencies have been delivered to optimise for online use, then to go back to broadcast may end up costing more to bring it up to scratch than shooting it to a higher broadcast quality in the first place.
What does this mean?
Advertisers are aware that 300 hours of video is uploaded to YouTube every minute and they are fairly sure that the cost of every 30 seconds of that video is not as expensive as the quote they just received from their agency for an online video.
But advertisers must be very clear on the requirements and accept that if they want to achieve lower production costs up front, in line with the online use, then it is likely that the result may not be up-to-standard if they later decide to run it in an on-air broadcast environment.
Advertising agencies have a bigger challenge, in that much of their production process is the legacy of years of television broadcast production with a focus on delivering high quality content. This legacy means that any perceived compromise in production quality is usually resisted.
One producer candidly said that "the reason the agency wants everything to be broadcast quality is so that the online videos look like television commercials on the show reel". While this sounds simplistic, it could be a big driver for the fact that the agency struggles with producing cost effective online videos without charging a broadcast quality price.
But also agencies are very aware that their clients will be disappointed if they pay for an online video only to discover it is not of a high enough quality if they decide to broadcast it later. Worse still for the agency is if the client goes ahead and broadcasts the online video making the agency look like they have delivered substandard work.
Finally the production companies who are best placed to deliver the quality level required. Of course this is the matter of selecting the right production company for the job. Choosing the same production company that produces the broadcast quality commercials to produce the online videos and the like will mean that often they come with broadcast quality processes, expectation and cost.
Setting clear expectations with the agency and therefore the production company including quality, cost, timeline and use is essential. Then you need to ensure that all aspects of the production are aligned to deliver against these requirements.
So the next time you are looking at a production estimate or a cost proposal to produce videos for your brand or business or organisation and are wondering if the price is right, ask yourself:
Are all parties aligned on the purpose of the production?
Do all parties understand the cost and time expectations and constraints?
Have all parties considered and explored the options available?
If you have done all of this and you're still unsure of the cost then it's  time to contact us. We can achieve the alignment you need to get your production done to the quality, cost and time.
Our Production Management Assessment provides a detailed evaluation of your current production operation and recommendations to achieve optimal performance. Find out more
Want more articles like this? Subscribe to our newsletter: