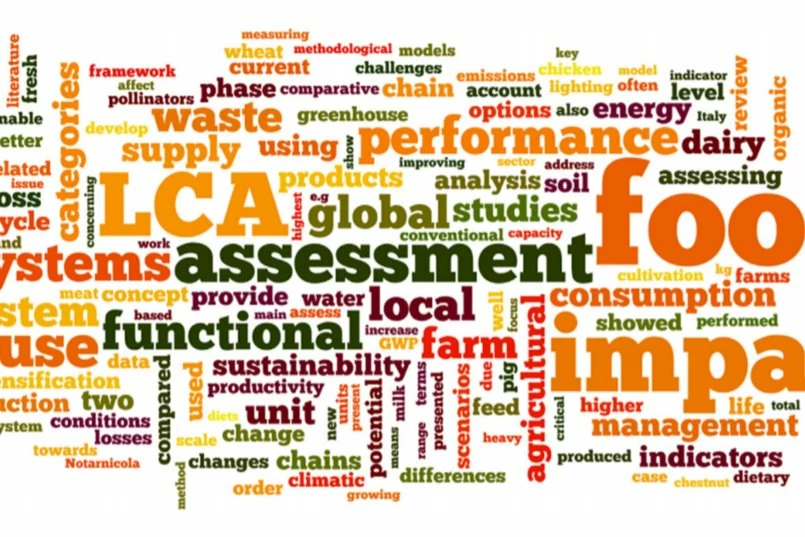 This post is by Chris Sewell, Business Director at TrinityP3. Chris has a wide ranging knowledge of all areas of the advertising and procurement world and specialises in helping companies understand the environmental impact of their marketing spend. 
Welcome to the second in a series of environmental blogs that will look in detail at the conflict between the industrialised food chain and a sustainable consumer diet.
This is designed to be evidence-based information about the major challenges facing both the food industry and the marketers and their agencies working in this field enabling them to match consumers' desired behaviors at the supermarket checkout.
As my interest is in a sustainable future, the blogs are un-apologetically biased towards good environmental outcomes and not just human health. Although the correlation between sustainability and health is plain to see, as we know action in this space is not readily linked by government and business interests.
These blogs are taken from a research project I recently undertook as part of my Masters of Environmental Management at UNSW in conjunction with the workplace sponsor Evocco.
Future blogs that will be available in the coming months will include:
Helping to define the perfect diet to save the plant
The complex nature of defining what to eat across varying cultural and social norms
Environmental considerations at lunch-time
Linking your diet to environmental sustainability
Eating less meat to save the planet and save yourself
Why agricultural land use practices are responsible for ecosystem degradation
TrinityP3 continue to advocate a pivot to a more sustainable approach to marketing and also supplying carbon emission measurement using the CO2counter for over 9 years using our own developed and verified methodology.
Our hope is that this in-depth review will assist marketers to better plan for a long term sustainable business within the an environmentally constrained planet. The full research paper can be found at The Gaia Partnership.
Introduction
In the previous blog 'How the evolving nutrient sufficient diet affects buyers' behaviors and therefore the planet' we briefly framed the challenges of how to maintain a nutrient sufficient diet for 9.8 billion people (1) without destroying the planet.
The marketing adage that applies to all strategic planning will be used here: 'If you cannot measure it, you cannot manage it.' So in this blog let's explore how we can measure what is good and what is bad in the food chain.
Framing the Problem
The Intergovernmental Panel on Climate Change (IPCC) continues to present compelling evidence that climate change is real and mitigation is needed today to address this problem. (2) Climate change is just one of a number of other important environmental impact factors that is affected by current industrial process surrounding the global food chain. I have reviewed a broad cross section of peer-reviewed studies that provide environmental impact information about the food supply chain.
An indication of the complexity of this subject can be seen from a study on reducing environmental impacts of food production and consumption, and is nicely illustrated in the diagram below that shows some of the keywords that are applicable to this subject.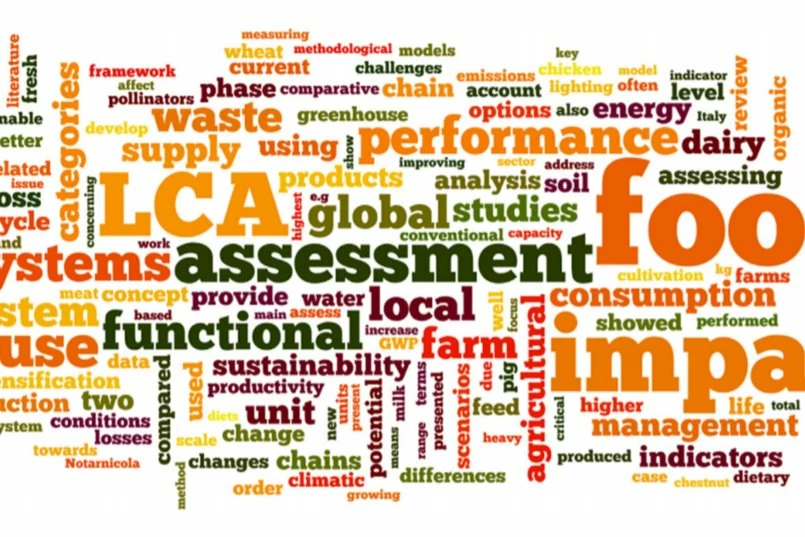 Figure 1. Keywords that cover the issue of food environmental impacts (3)
One of the many challenges I encountered when wading through the available studies on environmental impacts caused by the global food chain is the development of appropriate footprint indicators. Early academic studies focused on a single impact i.e. carbon, water, nitrogen or land footprints. These headline impacts are then further segmented into more detailed studies e.g. water consists of footprints showing the usage of freshwater resources to irrigate crops through to acidification of waterways caused by nitrogen run off and greenhouse gas (GHG) emissions.
Ecological studies have also attempted to combine these multiple impacts and have been challenged by the complexity of weighting one impact against another therefore leaving findings open to interpretation. This has resulted in varying approaches and methodologies. An example of how combining multiple impacts can be presented under the grouping 'Footprint Family.' (4)
An important factor that also needs consideration when aggregating multiple impact factors is the potential risk of trade offs. This leads to problems that arise from the unintended nutritional and environmental consequences of food substitution that occur in practice often differ from those that are prescribed in the literature. (5) This becomes an issue if the studies are subsequently used to shape policy in environmental protection or setting sustainable dietary guidelines. Incentivising a decrease in one impact group may have negative impacts in another and therefore leads to adverse overall outcomes.
Beef consumption is an example that is often cited where negative environmental outcomes can be evidenced across each of the four main impact categories (carbon, water, nitrogen and land degradation). Here we also see a complex calculation used to weigh the optimal footprint for consideration but the obvious mitigation strategy is just to consume less beef.
Further adding to the complexity in understanding various impacts, more information can be found in an evidenced based review (5). It states that there's a mismatch between the science that informs the agricultural industry on climate change, and how the science that informs public health nutritional stakeholders on lowering GHG emissions views dietary guidance.
Complex? Yes it is. With this in mind let's look at the methods used to understand the various environmental impacts and the rules or guidelines that help us gain a better understanding of the cross over between the food chain and an adequate nutrient diet.
Guiding principles of measuring environmental impacts – The Life Cycle Assessment (LCA)
Regardless of the questions around the correct approach to presenting information on environmental impacts, the LCA technique can be used to both measure the impact across the production and consumption of individual food products as well as how these relate to diet patterns.(6)
LCA's have international standards and as such are comprehensive and consider all relevant environmental impacts when applied correctly. According to the International Organisation for Standardisation (7) this means LCA's can be used to focus efforts to address the most critical environmental impacts while at the same time help avoid polices and decisions that could cause 'Problem Shifting' between different life cycles or from one geographic location to another. LCA's are therefore currently the best method to compare impacts on food production, consumption and the diet strategies that attempt to address these impacts without shifting the environmental burden to another area.
LCA's, when applied to the term carbon footprint (CF), can be defined as the GHG emissions caused by an activity or product during its lifecycle including both the direct and indirect emissions.(8)   In the case of carbon emissions as they relate to the food chain, direct emissions would be defined as being within the complete control of the producer e.g. the practice of farming the land, and indirect emissions being from external areas like the electricity or fuel supply for running farm equipment. This definition can also be used for other environmental impacts.
We see this definition and further explanation of the way LCA's can be applied used in a study from China that compares CF in agriculture titled "Carbon footprints of food production in China (1979-2009)." (9) The work outlines three possible approaches: bottom up based process analysis; top down based environmental input-output analysis; and a hybrid, which combines both components.
This third approach, EIO (environmental input-output) – LCA is used for their study because the combination gives a wider coverage of the important elements of the lifecycle. One of the relevant findings from the study is, while using some sample data that is now nearly forty years old, the high level of indirect carbon emissions from agriculture inputs are 28-35% of the total CF from food production in China. We can see the problem with a focus on just CF when the environmental impacts arising from land degradation and water usage in Chinese agriculture would far exceed these CF measures.
The environmental impact we are addressing when using LCA's in the food chain
Even with the considerations listed earlier, LCA's are currently the best method for understanding and measuring impacts across the numerous environmental areas of concern. The question we need to address now is what targets should all participants be aiming to meet using this standardised LCA approach for food production and consumption as it relates to diet.
The 17 United Nations sustainable development goals (SDG) do help us here by forming the basis for both social and environmental targets. Table 1 below, which is the result of a major literature review across 169 separate targets of the 17 SDG's which found 93 relevant journal articles that reported on environmental assessment and impacts of the human diet. (5) Unfortunately the review also found a weak alignment of environmental areas of concern covered within the literature with those outlined in the 17 SDG's.
| | |
| --- | --- |
| | |
| Natural resource depletion | |
| | Land degradation and desertification |
| | |
| | |
| | Freshwater ecosystem quality |
| | |
Table 1. Areas of Environmental Impacts. (5)
Importantly, while GHG emissions are the most commonly addressed impact area they are often used as a proxy for the full range of environmental impacts around the food chain. (10) Agricultural production impacts such as emissions of nutrients contribute to eutrophication, emissions of pesticides and heavy metals that are both toxic to humans and the ecosystem's health and depletion of water sources are all very important and are not directly related to GHG emissions. 10)
Clearly it is important to look beyond GHG emissions when looking at the food chain and diet. While we have to be mindful about model choices, an assessment of 17 food products was less than 2% of the overall impacts that were attributed to GHG emissions. (11) We should stop and consider this seemingly small number and the importance of understanding it in the context of total environmental impacts in the food chain.
The current estimates for GHG emissions from the food chain range from 19% to 29% of the total global anthropogenic GHG emissions. (12) So even at the lower end of this range (19%), while nearly 1/5th of all GHG emissions can be attributed to the food chain another 98% of environmental impacts are causing far more damage to the ecosystem, so we clearly cannot only focus on GHG emissions.
In the next blog we will set out to explain these other, non-GHG emission environmental impacts. It is sobering to think that while the media and our political leaders struggle to take action on greenhouse gases the majority of harm being caused by the literal 'food of life' is having earth changing environmental impacts that we are not even talking about.
If any marketer or agency is interested in getting involved in further research please contact chris@gaiapartnership.com
Is your marketing strategy aligned to your company's sustainability policy? Do you measure and optimise your carbon emissions? Find out how we can help here
………………………………………………………………………………………………………
References
United Nations: Department of Social and Economic Affairs, (2017). World Population Prospects 2017. Available at: https://esa.un.org/unpd/wpp/Download/Standard/ Population/ Accessed 26/5/18
Smith P., M. Bustamante, H. Ahammad, H. Clark, H. Dong, E.A. Elsiddig, H. Haberl, R. Harper, J. House, M. Jafari, O. Masera, C. Mbow, N.H. Ravindranath, C.W. Rice, C. Robledo Abad, A. Romanovskaya, F. Sperling, and F. Tubiello, (2014): Agricul- ture, Forestry and Other Land Use (AFOLU). In: Climate Change 2014: Mitigation of Climate Change. Contribution of Working Group III to the Fifth Assessment Report of the Intergovernmental Panel on Climate Change [Edenhofer, O., R. Pichs-Madruga, Y. Sokona, E. Farahani, S. Kadner, K. Seyboth, A. Adler, I. Baum, S. Brunner, P. Eickemeier, B. Kriemann, J. Savolainen, S. Schlömer, C. von Stechow, T. Zwickel and J.C. Minx (eds.)]. Cambridge University Press, Cambridge, United Kingdom and New York, NY, USA.
Sala, S., Anton, A., Mclaren, S., Notarnicola, B., Saouter, E., & Sonesson, U. (2017). In quest of reducing the environmental impacts of food production and consumption. Journal Of Cleaner Production,140(P2), 387-398.
Galli, A., Wiedmann, T., Ercin, E., Knoblauch, D., Ewing, B., Giljum, S., (2012). Integrating ecological, carbon and water footprint into a ''Footprint Family" of indicators: definition and role in tracking human pressure on the planet. Ecol. Indic. 16, 100–112.
Ridoutt, B. G., Hendrie, G. A., & Noakes, M. (2017). Dietary strategies to reduce environmental impact: A critical review of the evidence. Advances in Nutrition,8(6), 933-946.
Hellweg S, Milà i Canals L. (2014). Emerging approaches, challenges and opportunities in life cycle assessment. Science 2014; 344:1109–13.
International Organization for Standardization. (2014). ISO 14040:2006. Environmental management: life cycle assessment—principles and framework. Geneva (Switzerland): International Organization for Standardization; 2014.
Wiedmann T., Minx J., (2008). A definition of "carbon footprint"//C. C. Pertsova, Ecological Economics Research Trends. Hauppauge NY, USA: Nova Science Publishers , 2008, pp. 1-11.
Jianyi L., Yuanchao H., Shenghui C., Jiedeng K., Lilai X. (2015). Carbon footprint of food production in China (1979 -2009), Journal of Cleaner Production Volume 90 (2015) 97- 103.
Nemecek T, Jungbluth N, Milà i Canals L, Schenck R. (2016). Environmental impacts of food consumption and nutrition: where are we and what is next? Int J Life Cycle Assess 2016;21:607–20.
Castellani V, Sala S, Benini L. (2017). Hotspots analysis and critical interpretation of food life cycle assessment studies for selecting eco-innovation options and for policy support. J Clean Prod 2017;140:556–68.
Vermeulen S.J., Campbell B.M., Ingram J.S.I. (2012) Climate change and food systems. Annu Rev Environ Resour 2012;37:195–222.
Want more articles like this? Subscribe to our newsletter: