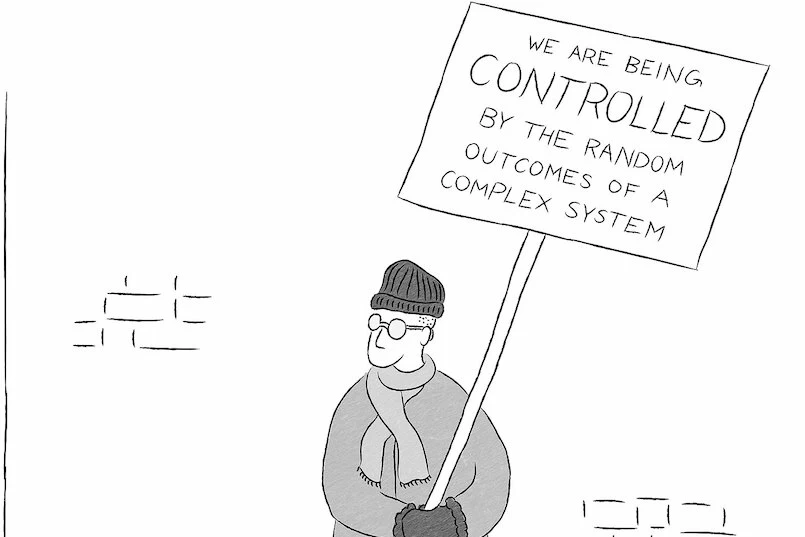 This post is by Michael Farmer, Chairman of TrinityP3 USA and author of Madison Avenue Manslaughter: an inside view of fee-cutting clients, profit-hungry owners and declining ad agencies, (Third Edition, 2019), which won four publishers' awards for excellence in marketing and advertising. Foreword by Sir Martin Sorrell. He has an MBA from Harvard Business School and was previously a Director of Bain & Company and serves as Professor of Branding and Integrated Communications at The City College of New York (CCNY).
Before it became involved in the media industry, procurement worked effectively in manufacturing and distribution, ferreting out non-value-added costs, improving processes, closing factories, investing in suppliers, and eliminating complexity.
The result: improved quality and lower costs. Exactly the opposite has occurred in the media industry.
Procurement was celebrated in the best-selling book about the turnaround of the automotive industry, "The Machine that Changed the World," which documented "lean production" as the wave of the future. Automobile producers closed their parts manufacturing factories and focused instead on finding a few global suppliers who could work efficiently as strategic partners in the supply chain.
Procurement led the way, focusing on reducing the 40 percent of costs associated with "inefficient processes," using the well-documented principles outlined in ISO 9001. Western automobile producers emulated The Toyota Way and restored competitiveness to their operations. GM, Ford and Chrysler cars, trucks, and SUVs made great leaps forward in quality and customer satisfaction.
Later, after 2001, when procurement was assigned the job of improving quality and cost in media and creative operations, they completely blew it. Intimidated by the complexity of media and creative agencies, they took the easy way out and focused on benchmarking salaries, overhead rates, and profit margins to cut agency fees.
The answers to these four questions illustrate why:
Did they look at the briefing and ad approval processes? Not at all. They left in place the extraordinary amounts of rework that resulted from poor briefing and hierarchical ad approval processes.
Did they focus on scope of work planning and measurement? After all, scopes of work (SOWs) define the "workloads" given to media and creative agencies. Not at all. Very few major advertisers have the slightest idea how much work they are giving to their agencies. What they are falsely confident about is how many agency people it takes to do an unknown quantity of work and rework. That's how fees are set. "We're prepared to fund XX number of people at (a low) average salary level of $XXX,XXX per year. Marketing will tell you how much work to do."
Have they reduced advertiser in-house operations, relying, instead, on their outside agencies to become strategic partners? Not at all. Quite the opposite. They've taken operations away from agencies — media and creative operations — even though they are not sure they can recruit the right number and type of people.
Have they reduced complexity and increased quality? Hardly. Complexity has increased extraordinarily. In media, complexity has risen due to media fragmentation, increased numbers of campaigns, and increased agency reporting requirements. In creative operations, complexity has grown due to the extraordinary increase in SOW deliverables and the frequency with which advertisers review agency operations and change agencies.
Procurement has lost sight of its overall mission, which is to improve quality and lower costs by eliminating unnecessary complexity and working to strengthen the capabilities of strategic partners. Turning agencies into vendors should not be part of their mission.
The media industry is generally unfamiliar with the heroic past of procurement in manufacturing and distribution. What the media industry has experienced is fee-bashing — the type of procurement behavior that makes more sense when purchasing produce for supermarkets than buying media and creative strategic thinking. Iceberg lettuce, anyone?
At least two generations of procurement executives have cut their teeth bullying media and creative ad agencies, and I doubt that they know any better.
When will procurement do what it is supposed to do? Who will require it? Can the industry associations pivot to provide a sense of direction? It's an idea whose need has come.
This article first appeared in Media Village on August 7, 2019.
For more than 15 years TrinityP3 have been helping marketers and marketing procurement teams address and solve these challenges, so the question is how can we assist you?
Want more articles like this? Subscribe to our newsletter: