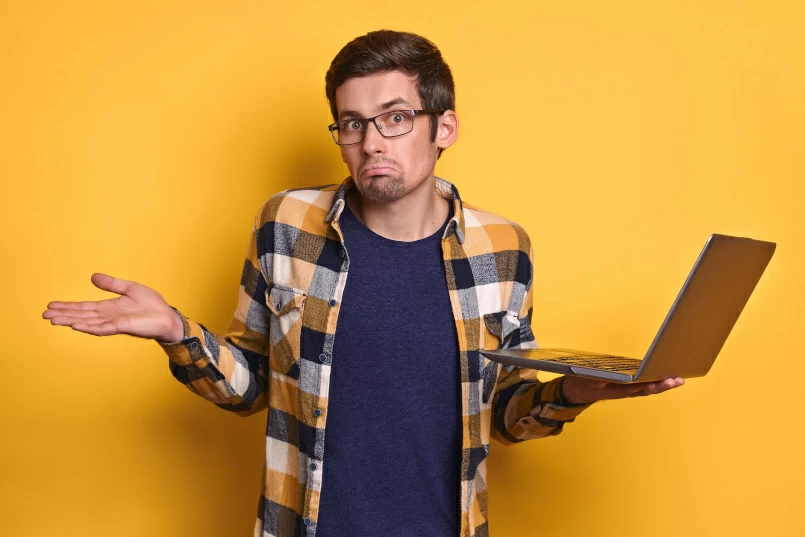 This post is by Stuart Dunk, a marketing procurement pro from the UK, based out of Amsterdam, the Netherlands.
When brainstorming this article, I noticed a strong, almost painful, cathartic need to insert the words 'great' and 'crap' in front of 'marketing procurement.' I felt it because over the years I've seen what really bloody good can look like, and I've seen what awful looks like too.
I've made most of the mistakes myself, and hopefully learned from them enough to share something useful. We learn more by failing than winning, and all that. With that said, feel free to insert an invisible 'good' at the start of each of the 5 points below.
Without wishing to throw out too many caveats at the start line, Marketing Procurement at each brand is fundamentally different, no matter how obvious you think their role, their approach, etc will be.
Company culture, the product, the consumer, short and long term business and marketing objectives, the company performance, Leadership, talent strategy, risk profile, bias or resistance to technology, (and myriad other factors), all either directly or indirectly impact how Marketing Procurement show up.
Below we'll see that some of these points overlap – or flow into – each other. There's a lot of cross-over in what the 'great' looks like to both the agency and the internal marketing team in terms of what marketing procurement does, but sometimes, as in life, what's good and bad is in the eye of the beholder, and the lenses that marketing and the agencies look through are not the same.
The article assumes an important and strategic relationship is the aim of the brand and agency. This is crucial because it is not a given that each type of work is important to a brand, and how the brand behaves will be driven by that… (more on that in another article on agency and client behaviour being driven by value, strategic importance and attractiveness!)
Marketing procurement are not a one-size fits all type of team / resource / partner.
Despite age-old stereotypes that marketing procurement is all about cost, is going to slow things down (etc), I know marketing procurement people who are super creative, who are more marketeers at heart and inclination. I know some who are gurus in project management but couldn't negotiate against their auntie's auntie.
I know some who every time you walk past their desk they are in an excel spreadsheet and never seem to be talking to marketing or to agencies. There are the analysts, the high / low EQ crew, the savings crew and there are those – many, many of those – who understand the intricate needs, perceptions, hurdles and goals of all of their stakeholders – internal and external – and who are capable of helping agency and marketing to reach their goals
Marketing procurement will not work blindly 'for' the brand and 'against' the agency.
Good marketing procurement understands that the consumer is the most important thing. How are we going to surprise and delight them with what is built or created? Marketing procurement want to help smoothly and tactfully act as a guide to both teams in navigating the relationship, commercials and ways of working, towards the scope and outcomes they are partnering to deliver.
There's more to marketing procurement than savings, cost and price
Many agencies, but also many marketing stakeholders, are not aware at first – prior to engaging a good marketing procurement team – that the objectives of the stakeholders are the primary objectives. End of story.
If marketing's objective is to find a kick-ass agency who can conjure an online membership strategy which drives higher registrations, active users / engagement, and sales via e-commerce, then you can bet that any pitch, scoping discussions, and / or performance discussions will be heavily weighted towards the performance of those aims.
No one wins if agency A charged 100k less than agency B, but agency B achieves 50k in sales via the app they created.
Marketing Procurement do have a few masters that they try to serve, and this can lead to confusion despite the best of intentions. Working with legal to reduce company risk and make sure – for example – that marketing own and can use, distribute (etc) the ad the work that's been created.
Working with marketing to drive [insert as appropriate] anything from reach, frequency, consideration, active members, engagement, penetration, and working with finance [shudders*!], yes inevitably, to improve the bottom line, but hopefully through excellent process and demand management (using the right agency for the right work) rather than arbitrary-punitive tactics like payment terms extension and nuclear attacks on rate cards and margins.
The earlier the better
The best work between marketing, agency and marketing procurement normally comes when all 3 are talking continuously, months in advance of specific pieces of work being done, and where marketing procurement has a seat at the table: understanding the challenges, needs, strategies, the history and so-on.
Roll the procurement person in at the last minute after the deal has been done, and there is limited scope to help, and 9 times of 10 it just slows things down, and either definitely the agency, and possibly marketing too, will not walk away feeling like they're getting anything beneficial from marketing procurement
Conversely, when the budgets and objectives for the year ahead flow down from leadership, marketing procurement teams who have earned the trust and goodwill of marketing will be given line-of-site to the needs and opportunities for the year ahead, and can co-design the procurement strategies with marketing, leading to joint participation and buy-in, deadlines shared and catered for months in advance, and measures of success aligned. This harmony will flow into the interactions with the agencies, who will benefit from clear and timely asks coming from the client.
More is more
A twin to the point above! The more marketing and the agency can share with Marketing Procurement, the better. Knowledge is power. As with when marketing work directly with the agency, it's so important to share the strategies, the challenges, info about the consumer, even the culture of the brand (risk appetite, willingness to change, etc).
Marketing procurement should be a willing sponge. Anything that marketing and the agencies can share, adds to the eventual quality of the overall performance of marketing procurement in how they partner with you.
Marketing Procurement is increasingly becoming a team that marketing and agencies should not fear, but embrace. As a marketer or agency leader, you'll quickly get a sense of what type of person in marketing procurement (or what sort of deliverables they are under pressure to deliver on) you are dealing with.
Communication is key: earlier, more. Being open about needs, timings, pressures, targets, and then working through those to deliver the best work possible.
Most brands do not mandate marketing to work with Marketing Procurement so there should be a healthy respect and curiosity from marketing procurement in terms of trying bloody hard to cultivate close relationships, understand needs, co-design rather than 'push' procurement strategies onto marketing, and generally build good-will… otherwise marketing procurement would soon find itself with no stakeholders to work with.

Finally, maybe this is number 6 then, Marketing Procurement know that there is art and alchemy in the how, who, why, what and when of the marketing world. If you are an agency or an internal marketer, seek out a marketing procurement resource who can talk the talk and walk the walk in marketing, and who can add the procurement 'stuff' on top.
If that doesn't exist, a good CPO and VP of marketing procurement and their HR business partner, should be open to marketing saying 'hey this is what we need from marketing procurement, let's build it together.' Hopefully you already have a marketing procurement team who are out in the business asking what you need, demystifying procurement, breaking silos, and helping you build the brand and deliver not just bottom line savings but top-line growth.
For more than 15 years we have been helping marketers and marketing procurement teams address and solve challenges, so the question is how can we assist you?
Want more articles like this? Subscribe to our newsletter: