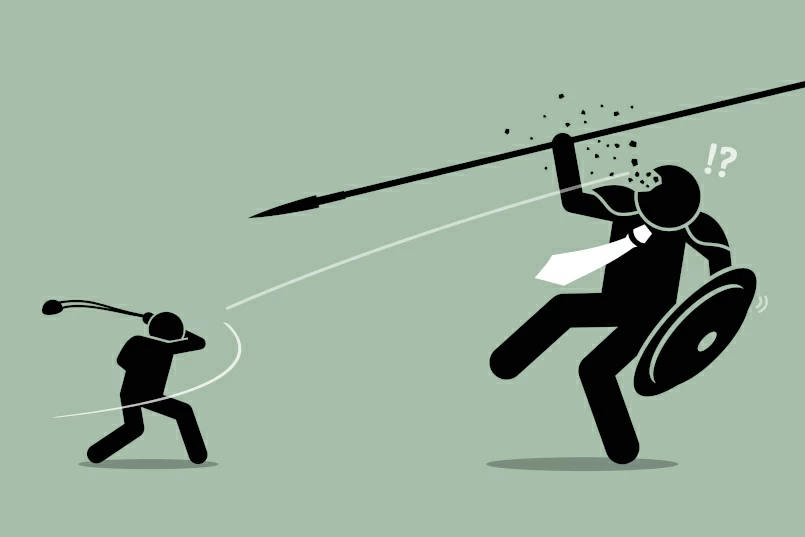 This post is by Dennis Flad, a well-recognised expert in strategic brand, product and service management. He is managing partner at Prospire and has also been the head of the TrinityP3 Prospire EMEA Joint-Venture since 2019.
While the second Covid wave is currently hitting Central Europe in full force and the virus is raging in many other countries, people all over the world are longing for an end. Recent predictions, however, suggest that it will take at least another 5 months before things return to normal. Although, nobody yet knows what the "new normality" that will follow will look like.
Covid has had many impacts on our daily life – just think home-office, missing tourists or closed restaurants. Will all those things ever bounce back to pre-Covid times? At this time, it seems pretty unlikely. The long-term consequences of the crisis remain to be seen, but there will probably be lasting effects on society, the economy and politics.
"David didn't knock out Goliath with a fistful of pebbles. It was a surgical throw with a stone."
What do those consequences mean for Marketers? The first impulse to respond to this question is relatively simple: We have to save costs. Industries that were hit hard will only find step-by-step back to their old turnover levels. Demand has collapsed and global value chains have been severely disrupted. Governments and companies must probably finance or payback further billions worth of aid packages. All this will further reduce the available budgets in enterprises.
But the crisis brings with it another, more complex aspect: The longer the virus affects our everyday life, the more it will change our personal demands, our shopping behaviour, and our social and political life. Nevertheless, we have to adjust our brand activities and company priorities to the new situation. Some strategies – such as the digitalisation – must be further accelerated, while others need a complete revision.

Many business, product and marketing managers now find themselves in a dilemma. They must adapt their strategies and operations to the changing environment with less budget at the same time. To solve this dilemma, we – like David – must defeat the great Covid by combining forces and a surgical throw of accuracy.
There is no way around a holistic strategy and performance review. Whether you are in product management, marketing or advertising, you can always classify campaigns, sales promotions and other business initiatives according to their relevance to tier 1, tier 2 or tier 3 brands and products.
Tier 1 brands and products are strategically important for a company. They have a major impact on current and future business and revenue development. In contrast to tier 3 brands and products, which have less influence on the future sales of a company. This allows strategically important measures to be separated from the less important ones.
The next step is to take a closer look at the performance of the business initiatives. Not every initiative promises the same return on investment. Post-covid, the key question is, which campaign or sales promotion increases the short-term cash flow. What adoptions are necessary to reach the customers of our tier 1 products and services? On which media should a campaign focus to get the maximum per dollar, euro or franc invested? What changing consumer habits must be taken into account to remain relevant to them?
Simply by focusing on measures that have a sustainable effect on tier 1 brands and products and generate a high return on investment in the short term, companies can save 20-30% of their budget without neglecting the sustainable development of strategic business areas and brands. The commandment of handling the crisis is, therefore: "Shoot with a stone instead of a handful of pebbles".
Is your marketing strategy supporting the business goals and objectives? Find out more about our qualitative and quantitative approach here
Want more articles like this? Subscribe to our newsletter: