---
Disappointed by Valentine's Day?
It is getting harder and harder to find that perfect agency. With so many specialists and so many options it can be a bit hit and miss. Much like dating. Be it for a project that your main agency just can't seem to crack or for that special project you want to put in the hands of a specialist. TrinityP3 has an Agency Register with details on more than 3,000 agencies of all sizes and types. We are able to find the perfect agency match for that project. To find out how,
click here
Increase your new business opportunities
The competition in the market is growing every day with more and more agencies in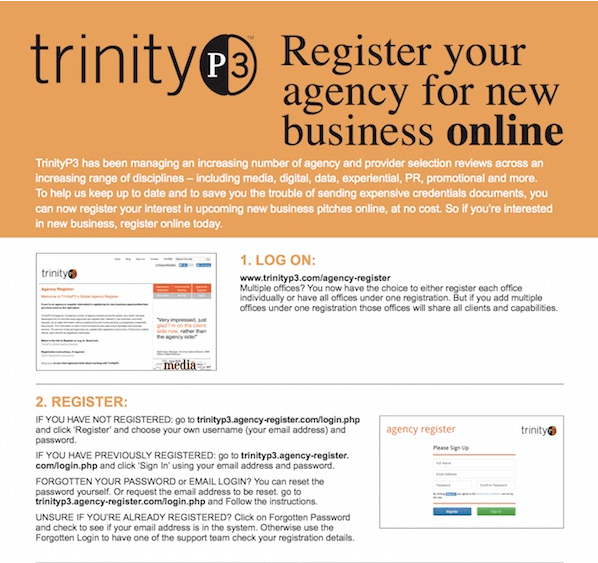 the market than even before. But here is how you can increase your chance to be in consideration. Be it for that big pitch or for a smaller project, the TrinityP3 Agency Register is completely free and confidential. Just provide us with your agency details, your capabilities, key people, clients on-line. Then request one of our TrinityP3 consultants to come and meet with you so we can put you forward for that next client project or tender. To find out more about the benefits of Agency Register and how it works,
click here
To create (or update) your Agency Register record,
click here
TrinityP3 Marketing Technology and Advertising Technology Expertise 
Technology is having a huge impact on how we practice marketin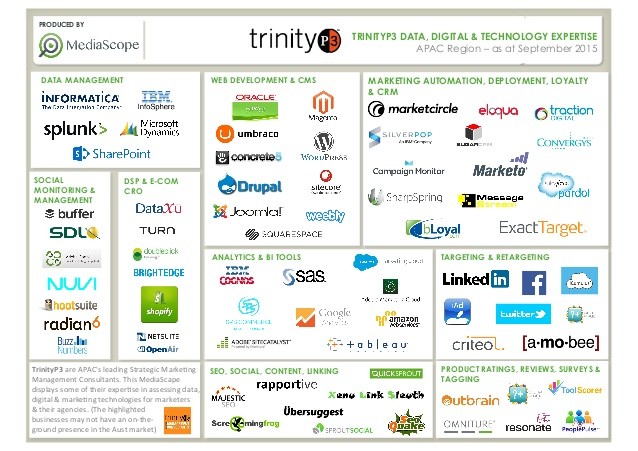 g and advertising. Yet most of the information available is provided by the seller or through their media press releases. For truly independent advice, TrinityP3 is APAC's leading Strategic Marketing Consultants with a wealth of knowledge and expertise in Marketing and Advertising Technology. And not just what they have read and heard, but hands on experience using much of the technology you may be using or considering. To see their full expertise in assessing data, digital and marketing technologies for marketers and their agencies as presented by MediaScope, 
click here
The Ultimate Guide to Digital in a Data-Driven World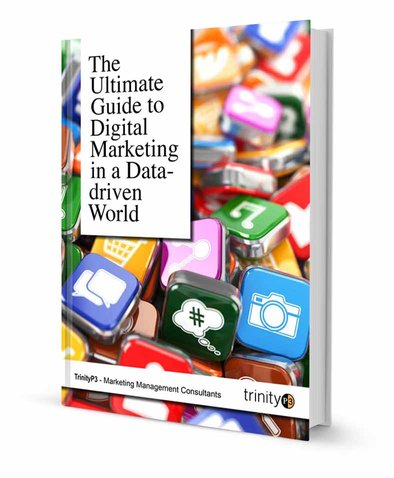 This comprehensive Guide will not only demystify the world of digital and data by explaining how it works, it will also help you put some logic back into your marketing approach.
There are no bells, no whistles, no hype.
This Guide simply aims to help marketers get back to basics, business logic and follow the path from confusion to clarity.
For your FREE copy, click here
Industry Events
ANA Advertising Financial Management Conference 
Come along
to the annual ANA Advertising Financial Management Conference in Miami. This fantastic event brings together top procurement marketing finance professionals from the client side as well as agency CFOs and other key industry players interested in delivering greater value to organisations.
When: Sunday May 1 at 16:00 to Wednesday May 4 at 12:00
Where: Boca Raton Resort & Club, 501 East Camino Real, Boca Raton, FL 33431
To register, click here
ProcureCon Marketing

ProcureCon Marketing is designed for heads of marketing procurement eager to grow their role and influence within the overall business. As the only conference bringing together 150+ procurement marketing decision-makers from Europe's top marketing spenders, this is your one opportunity to benchmark your function against the best-in-class. 
TrinityP3's very own, Darren Woolley, will be presenting  "The Rise Of Content Marketing: How Can Marketing Procurement Best Manage This Transformation"
Where: London –  specific location details to come
When: Tuesday 14 June 2016 to Thursday 16 June 2016
To register, click here
What's Hot
Here is how we helped marketers solve their marketing problems in February:
Media Agency Selection Process for a not – for – profit organisation

Consultancy services for Media Agency Review for a banking corporation

Agency Benchmarking for a global

FMCG

Market Search for a wagering player

Remuneration Benchmarking for a financial firm

Agency Remuneration Assessment Agreement for an insurance operator