the problem of too much choice
Recently an advertiser was bemoaning that their media agency was great with negotiating and buying, but not strong with strategy and planning. Yet the thought of changing agencies filled them with dread due to the time, cost and disruption and the possibility of ending up with the same problem. In this P3 e-news, Mark Chesterfield of P3Media looks at the rise of strategy options and the choice facing advertisers today. P3 – helping

people

achieve commercial

purpose

through creative

process

Share this with a friend or colleague by clicking on the link below or add them to the ?p3 news? mailing list, by emailing their details to

news@p3.com.au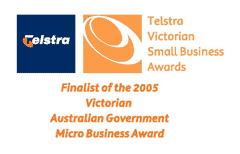 selling media strategy
Recently, one of Australia's largest and oldest media agencies announced its intention to revamp its management structure with the objective of expanding its strategic planning expertise and building some 'centres of excellence' around the various media disciplines. Although arguably playing catch up with the competition, this move highlights the very broad base of disciplines now encompassed by the term 'Media Agency' and the complex matrix of specialities, specialists and players now plying their trades in the market.
Generalists or Generally Specialists? Most of the bigger media agencies have developed varying levels of expertise and silos of specialisation to suit the changing face of the market. Research, Technology, Consumer Insights, Sponsorship, Online, are just some of the newer areas of proficiency and sit alongside developments of some of the older functions like 'Strategic Planner', 'Trading Director' or 'Business Manager'. One could be forgiven for assuming that some of the latter are merely re-badged versions of more traditional roles.
Breaking It Down Along with internal specialisation, P3Media has also seen the emergence of specialist 'consultancies' that concentrate in very specific disciplines and work alongside the more traditional media agency structure. The most obvious perhaps is the 'new breed' of media strategic agency (Bellamy Hayden, Razor, Naked to name a few) that sit apart from the implementation and buying agency in order to provide their clients with advice 'untainted' by any suggestion that they are not 'media neutral'. They are 'arms length' from the media and their remuneration is in no way dependent on media channel selection so they can claim the high ground in this area. This view conveniently ignores the fact that many 'full service' media agencies are now also remunerated in such a way as to make the media selection process totally separate from the way they make their money.
Freedom of Choice As the now long established 'unbundled' market originally resulted in the establishment of a highly competitive segment of 'independent' media agencies, its evolution has seen these specialist consultancies emerge to serve yet another 'niche' in the market. What does this really mean for the advertiser?

Ultimate freedom of choice.
Like the look of a particular media agency for their buying ability? No problems, hand them just that function. Feel a good 'chemistry' with the strategic specialists elsewhere? It's theirs! Want to use a specific researcher within another company? Have them provide you with a proposal.
Comparative Offering The real problem for advertisers now is too much choice. How do you benchmark the abilities of your current media agency? How do you compare the efficacy of their specialist divisions with independent alternatives? Is it better to unbundle everything and take the best of each discipline or accept the ease of a 'one stop shop? In a competitive review, how do you make sense of all the claims and counter claims across so many areas of expertise?
P3Media can provide advertisers with know-how that makes sense of the complex range of services that now comprise the media area. Our modular approach to service means that you can select a review to suit your needs from a 'simple' Negotiating & Buying Review, Media Process Review or Remuneration Review right through to the complete management of a full pitch process.
To find out how contact Mark Chesterfield at
media@p3.com.au
or on 02 9279 4997.
marketing and advertising summit – sydney 2005

 

The Australian Marketing & Advertising Summit is on again on September 21 and 22 at the Sydney Convention Exhibition Centre. Themed Partnership for Success, P3 is again involved, sponsoring this valuable industry event and chairing the session on the Use of Music in Advertising.

To find out more or to register go to

www.acevents.com.au/ad2005/ 

reducing government costs
Darren Woolley, founder of P3, is speaking on "Reducing Advertising Production Costs" at this year's AMI 2005 Government Marketing Conference. Title "New Ways for Government Marketers" the conference is an ideal opportunity for Communication and Campaign Managers at all levels of Government to hear on the latest industry insights, techniques and processes.The conference is to be held at the Marriot Hotel, Surfers Paradise Wed 3 – Fri 5 August 2005. For more information click on the link to the

AMI website

benchmark your tv costs online
P3TV provides an online service that allows advertisers to see how their agency tv production estimates compare to the industry benchmarks instantly. To find out how you can get ultimate transparency and accountability into your television production costs go to

www.p3tv.com.au

 or contact Clive Duncan at clive@p3.com.au