Welcome to the July edition of TrinityP3's e-news.
New business breakfast series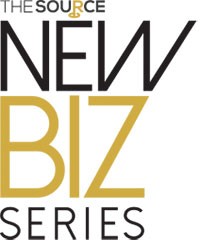 Exclusive 20% discount offer. 2 days until the first event.
The Source is offering TrinityP3 newsletter subscribers a 20% discount off tickets to a masterclass series aimed at helping agencies build a successful new business strategy.
The Source: New Business Breakfast Series will cover topics including tips on how to create a new business plan; how to pitch your way to success; building a distinct agency profile; and advice on how to work with procurement from the perspective of leading procurement chiefs.
The masterclasses will feature TrinityP3 experts Darren Woolley and Nathan Hodges along with other industry consultants and professionals.
McDonald's, Australia and New Zealand SVP chief marketing officer, Mark Lollback, join a panel of experts to discuss the topic of how to build an effective agency profile.
The Source: New Business Breakfast Series:
July 23 – How to build a new business strategy
August 20 – Pitching your way to new business success
September 17 – Building an agency profile that gets you noticed
October 22 – Working with procurement
To claim your discount just enter the code TRINITY999 into the coupon box on the ticket booking page.
How to be an Effective Content Marketer
WARC, TrinityP3 & King Content are now bringing 'How to be an Effective Content Marketer' to Singapore in August! Off the back of our sold-out sessions in both Sydney and Melbourne, where we reached over 500 marketers we are bringing this popular event to Singapore. There are only 200 seats, so register today to avoid disappointment!
Details are:
 Friday 15th August, 1:00pm – 5:00pm, followed by drinks Location: 
The Chamber in Old Parliament House, 1 Old Parliament Lane
 Singapore,
179429
 Singapore Costs: S$30 donated to The OCBC-TODAY Children's Fund.
As all proceeds go to charity, we ask you all to purchase a ticket.
 Book your ticket here.
What's your content marketing strategy?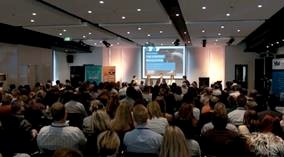 Posted on July 11, 2014 by Darren Woolley
With the recent explosion of interest in content marketing, many marketers are rushing to embark on projects without adequately preparing for the very real challenges that content marketing poses.
From organisational buy-in and resourcing issues through to technology roadblocks, the average marketer faces a number of challenges when establishing an effective content marketing approach.
Featuring a number of brand marketers who have established successful content marketing processes, this panel will discuss the challenges associated with content marketing and share strategies to overcome them. Read more here
Top TrinityP3 Post for the Month
1. Top down or bottom up budgeting – which approach is best? 2. What are the biggest issues and challenges facing media today? 3. 2014 ANA Advertising Financial Management Conference – a comprehensive review 4. 5 questions to ask agencies in the new marketing landscape 5. The importance of rates in assessing an agency and their people
Most In Demand this Month
Last month at TrinityP3 we helped our clients achieve their goals in the following ways:
Media pitch for a global automotive client
Media bench marking global retail client
TV production campaign for global restaurant client
TV production campaign for global retail client
TV assessment for global baby retailer
Media agency review for major retail chain
Agency selection for health fund
Digital consultancy for a leading media company
Media bench marking for travel company
Media review for eye care retail company
Agency selection for automotive client
If you would like assistance or advice on any aspect of your marketing spend, contact us today for a confidential discussion.