---

The Marketing Science Ideas Xchange (MSiX) conference returns to Sydney on July 30 to tackle topics such as how brands can build trust with their customers, what marketing looks like in utopia and why science and creativity are friends. Presented by Mumbrella and curated by consumer psychologist and Cummins & Partners global strategy director Adam Ferrier, who last year released his book
The Advertising Effect: How To Change Behaviour
, MSiX explores how brands can benefit from the interface between behavioural science and marketing. The heavyweight line-up of speakers includes
Michael Norton
, professor of business administration in the marketing unit, Harvard Business School;
Michelle Katz
, associate director of advertising & media partnerships, Optus;
Dr Phil Harris
, director of neuromarketing insights company Nuro;
Jason Collins
, economist and public policy specialist; 
Rebecca James
, chief marketing officer, ME Bank;
Aaron Michie
, chief innovation officer, ZenithOptimedia;
Paul Fishlock
, principal, Behaviour Change Partners;
Sam Tatam,
behavioural science lead, #OgilvyChange Australia; and
Sudeep Gohil
, CEO, Droga5 Sydney. TrinityP3 newsletter subscribers can claim a
$200 discount
off the ticket price to the conference. Contact
people@trinityp3.com
to request a discount coupon code to book a ticket.
Event Details When:
30 July, 8am-6:15pm
Where:
Powerhouse Museum, Sydney
(NOTE: conference attendees receive free entry to the MSiX Awards which will set the gold standard in marketing sciences work in Australia)

Do digital technology advances call your marketing actions into question?
TrinityP3's first Blog Post Up:
The interweb lit up recently with speculation that Apple is building an electric car – dubbed the iCar. Maybe it is, maybe it isn't. What we do know is that Apple is rolling out CarPlay with Hyundai, Mercedes-Benz, Volvo, Ferrari and Honda, aiming to 'own' the dashboard space. CarPlay is a concept where you dock your iPhone into your car and the interface pops up on your car's existing display area. You can use functionality like Siri and Maps to play music, navigate to locations, make calls and send text messages based on voice activation. And in April, Apple launches its much anticipated smart watch aiming to 'own' your wrist. AS if owning your finger wasn't enough! Formerly known as iWatch throughout development, it is set to be launched as the Apple Watch.
Continue reading…
Selfies, babies, drones and the marketing data deluge nightmare
Imagine taking photos with your hairbrush. Well now you can with
Selfiebrush
. A brush with a compartment to hold your smartphone that claims to make "the best selfies ever!" Imagine monitoring your baby's breathing rate, movement level and sleep position. Well now you can with
MonBaby
 – the first baby monitor in a smart button that fits to your baby's jumpsuits transmitting vital signs and important alerts directly to your smartphone. Has society gone digital and data mad? Well apparently not. Sit tight because this is just the tip of the iceberg. Coming down the line is:
the Apple Watch (with 5-6M units ordered for the first quarter. Note, Apple sold 7.5 million iPads in the first six months after its release in 2010)
a myriad of wearable tech smart devices including jewelry which can be located when lost
StoreDot's ground-breaking nanotechnology including a wafer-thin, bendable smartphone battery that recharges in 30 seconds
drones that can follow you around on auto-pilot (check out airdog.com)
smart garments that can measure your body and exact shape for the perfect fit (check out likeaglove.co.il)
and the Mercedes F015 – an autonomous driving concept car which has been designed with an interior digital 'living space' including six high-resolution displays integrated into the instrument and side panels. Interestingly it was launched at the Consumer Electronics Show 2015 and not the International Auto Show!
Continue reading…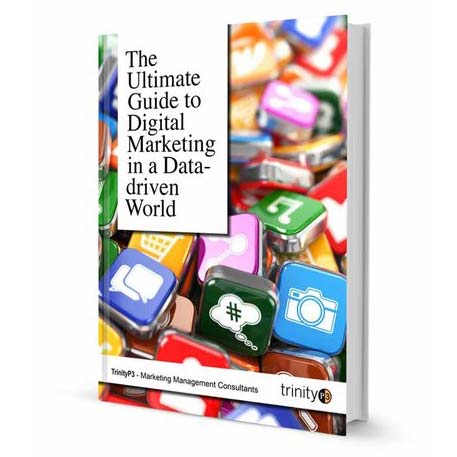 The rise and rise of digital marketing in a data-driven world
It all begins with data
Big data, little data – it all begins with data. While the old direct mailers from way back have been immersing themselves in data warehouses and databases for decades, it's now the top brand marketers who are embracing these practices and espousing the power of data to drive their businesses. Major TV advertisers are now talking at conferences about the power of digital marketing and data, and the challenges of harnessing it for their businesses. But this isn't just talk. There has been a dramatic shift from TV, print and radio budgets to budgets for an array of digital media. In fact, on average, 35% of a marketing budget is now spent on digital marketing. Let's not get ahead of ourselves, however.
Let's go back to the beginning
The information and digital marketing revolution fired up in 1989 and sped forwards at warp speed. That was when the so-called 'information superhighway' was created by a British computer scientist called Tim Berners-Lee. He invented the World Wide Web (www) with the aim of connecting people, places and information using servers, computers and something that has since become as common as cars, houses and televisions – the internet. It wasn't long before e-commerce was born, which soon began to transform our economic and social landscape. It was a completely new way of life. Having said that, many lessons can be learned by taking a quick look back at a past life – that which followed the industrial revolution.
Continue reading…

Whats Hot
Most in Demand for this Month
We exist to help marketers solve their marketing dilemmas and here is how we achieved this in July:
Confectionery International Television Assessment

Agency Search and Selection for automotive company

Confectionery Television Assessment

Media and Creative review for major premium beverage company

Roster Assessment and Modelling to financial institution
---