edition 52 june 2, 2006

hidden costs in print despatch

| | | |
| --- | --- | --- |
| |      | Technology is changing at an ever increasing rate and while new technology is often more expensive, it quickly becomes cheaper. Hopefully the same will happen with digital print despatch. In this edition of P3-news, rather than look at the cost of digital despatch itself, we investigate the way these costs are applied by some agencies. In this P3 e-news… – |

the print despatch cost dilemma – advertising summit 2006 – 

connect debate

– tutorial on sponsorship
the print despatch cost dilemma

Well and truly gone are the days when film is sent from the prepress house to publishers. Instead today there are a number of services in Australia that allow the digital transmission of the files from agency, design house and studio to the publisher in a format ready for printing. These services include: 1. Quickcut 2. Digital Ads

                         3. Websend

The advantages of digital delivery

The digital revolution has had a significant and positive impact on print production, lowering costs and increasing creative options. eg. to send an A3 size ad by Quickcut costs just $50 at 4 cents per sq cm. The digital despatch systems provide a cost effective, fast transmission with built in checking systems to ensure that the files sent to the publisher are set to the correct specifications. If files are outside the publishers specifications they are usually rejected and sent back to the originator for adjustment and re-submission.

Preparing the file for despatch

Once the layout and copy are approved and the final electronic artwork is signed off there is an additional stage undertaken before the artwork is despatched. This process is required to make the ad press ready and involves applying the publishers specifications to the file including:

1. Overall ad size, as column widths vary from newspaper to newspaper 2. Text, ensuring all is within the trim area 3. Screen and dot size, correctly applied to all continuous tone images such as photographs 4. Ink weights, are set to avoid show through 5. Colour separations, Black, Cyan, Magenta and Yellow are undertaken on all colour elements On any single ad, depending on the complexity including number of elements and size, this can take up to an hour per page at $150 or more per hour. Therefore, there could be a fee of $100 – $200 per advertisement.

One ad, multiple publications If the one ad is appearing in a national campaign, there can be up to 240 titles with up to 70 size variations. Therefore the agency could charge 70 times $200 or $14,000 for file preparation. Now remember, this is one ad, so as an advertiser you have approved one version of electronic art. But 70 slightly different sizes of material will be produced and dispatched to 240 different publishers for a National campaign. Naturally, there is a more cost effective way of doing this. While the agency will take the cost of preparing one file and multiply this by the number of versions, instead they could prepare a master file and make the 70 rescales from this master file.

In this case it would be an hour to make the master file and then as little as 10 or 15 minutes to prepare each of the other 69 files. This equates to $200 for the master file preparation and 10 hours for the other 69, totalling $2200, significantly less than the original $14,000 quote.

The solution P3Print can assist advertisers in reviewing and assessing current estimates or processes. We can also help specify processes within the agency contract to ensure artwork and print processes are undertaken and charged in the most cost effective method possible.

For more information contact print@p3.com.au or call Sydney 02 9279 4997 or Melbourne 03 9682 6800.
advertising summit 2006

Advertising, Marketing & Media Summit 2006 Australia's Communication Horizon 27th & 28th July 2006 – Langham Hotel, Melbourne

Darren Woolley will be a speaker on: Date: 27th July Time: 12 noon Discussion: 'The Future Agency Model'

Others on the discussion panel include Russel Howcroft, Marty O'Halloran, Andrew Varasdi, Adam Ferrier

For bookings call Elite Media Group on 03 9815 2107 or book online at

https://www.elitemedia.com.au/
connect debate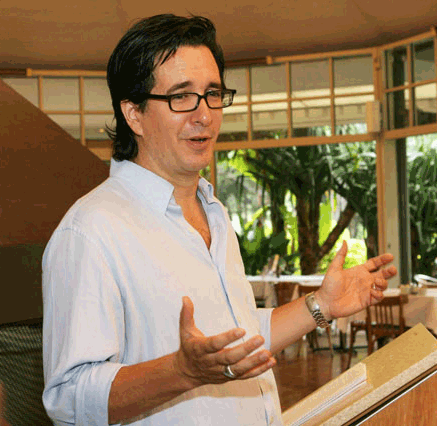 Connect Debate –

Museum of Sydney, July 6th 2006

The Tipping Point: Will Mainstream Advertisng Die?

MC: Simon Canning, The Australian Debating Team: Darren Woolley, P3 Ross Dawson, Future Exploration Network

Sam McConnell, Marketing Magazine Malcolm Auld, MAD For bookings contact info@connectnetwork.com.au tutorial on sponsorship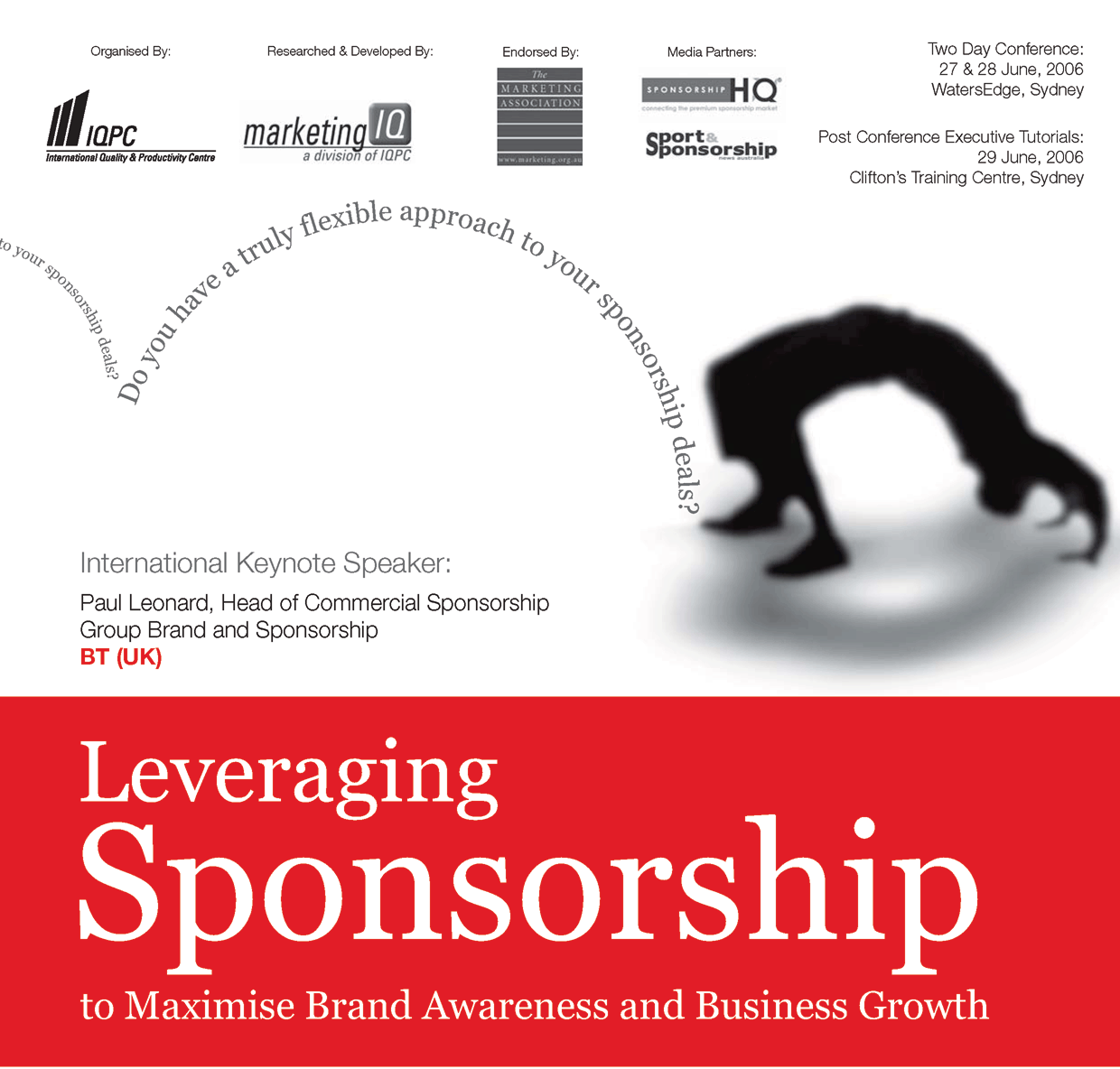 IQPC Sponsorship Summit 2006 Leveraging Sponsorship Tuesday 27 June – Thursday 29 June
Darren Woolley will be holding a post summit tutorial on 'How to Determine the Best Fit Sponsorship Deal for Your Organisation'.
Executive Tutorial A 9am – 12.30pm June 29, 2006

Reserve your place on 02 9223 2600 or www.iqpc.com.au/marketingIQ
P3 – helping people achieve commercial purpose through creative process
Share this with a friend or colleague by clicking on the link below or add them to the 'p3 news' mailing list, by emailing their details to news@p3.com.au
Check out the new P3 blog at https://www.p3.com.au/blog/