---

Creating transparency and trust in media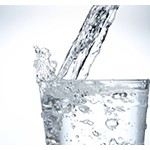 The perception of media agencies as lacking in transparency, and therefore trustworthiness, has long been a challenge. The events of the last twelve months, centred around the well-publicised 
issues at Mediacom
, have sparked huge debate on the topic of 
agency transparency
 in Australian and beyond. In this webinar we discuss ways in which trust barriers could be overcome, and what you as a marketer need to consider in order to build a better relationship with your media agency.
How to get more value out of your media agency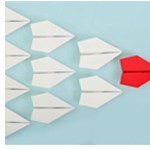 Media agencies play a major strategic role in the investment of the marketing budget., Yet often they are not positioned within an advertisers roster to fully effect their potential value. There is a clear-cut argument that suggests a change to the role of the modern media agency. That can't happen if advertisers aren't open to helping shape such evolution within their organisations – or at least, open to considering it.
How to increase media agency transparency and accountability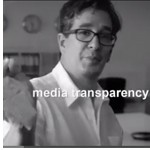 With the rise of 
trading desks and programmatic buying
 for digital media trading there has been a corresponding rise in concern from advertisers regarding the level of transparency in their dealings with their media agency. But beyond concern, what are advertisers doing to bring greater levels of transparency and accountability back into their media agency relationships? What can advertisers and their procurement teams do to ensure they are getting not just the best media value but also the best performance from their media investment?
Watch the video here. 
Listen to the Podcast on defining media value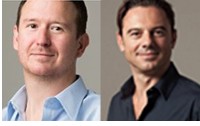 David Indo
 and 
Tom Denford
 are joint founders and CEOs of global media consultancy 
ID Comms
 and talk with Darren on the state of the media and the media agencies across Europe and the globe. Specifically they discuss their focus on media value and the ways to define, manage and maximise media value for their clients.
Listen to the podcast here.
ProcureCon Marketing

ProcureCon Marketing is designed for heads of marketing procurement eager to grow their role and influence within the overall business. As the only conference bringing together 150+ procurement marketing decision-makers from Europe's top marketing spenders, this is your one opportunity to benchmark your function against the best-in-class. TrinityP3's very own, 
Darren Woolley
, will be presenting  "The Rise Of Content Marketing: How Can Marketing Procurement Best Manage This Transformation" Where: London –  specific location details to come When: Tuesday 14 June 2016 to Thursday 16 June 2016 To register, 
click here
What's Hot
Here is the most read, most shared and most commented articles from the TrinityP3 blog in the past month:
Most in Demand for this Month
During March marketers asked TrinityP3 to help with issues they were having in the following areas:
Agency Search and Selection for a large hotel chain
Roster modeling, remuneration terms and internal process guidance for a major bank
Assistance with agency alignment for a well known alcoholic brand
A leading energy provider asked us to help with a Media Pitch
We managed a PR Pitch for a leading motorcycle brand
Began a Global rollout of a new agency remuneration model for a FMCG
Successfully transitioned leading educational institution from an in house printing facility to a outsourced provider
Worked with another leading financial business to refine their existing remuneration and contractual arrangements
A Singaporean insurance company sort our assistance with an agency assessment agreement
---