Why are you still paying production mark-ups to your agency?
With all of the recent controversy about
secret media commissions, kick backs and the like
, it is no wonder that many advertisers are overlooking the same behaviour happening with agency production mark-ups. Just the other day I read a publication from a reputed local industry 'finance guru' who was justifying the practice of charging production mark-ups on external supplier arrangements. Yet this practice should have
gone the way of the media commission
. The truth is that like media agencies, many creative agencies are continuing to apply a production mark-up, often without their clients knowing.
Continue reading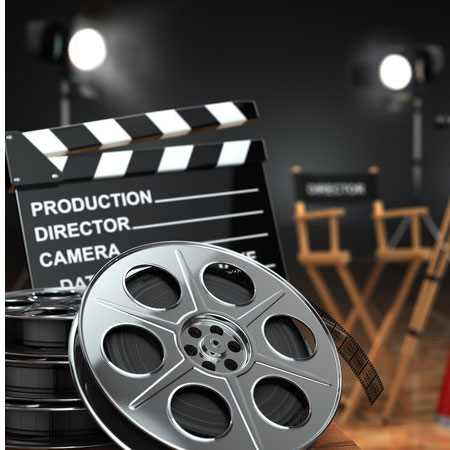 Why are there no cost reductions in TVC production since going digital?
When did we stop using film? Not many of us really know as there has been no change to the on-air image quality of our TVCs since we all switched to digital movie cameras.
So
the passing of the 35mm film
camera has come and gone without a major disruption to the industry or the way we work on set or in post-production. What has happened is that the digital camera and filmless post-production has brought change to the production process, but it would seem
no cost reductions
. Why is this so?
Why are there no cost reductions since going digital?
Firstly, there are no film stock costs included in the budget. Typically up to $10,000 would be allowed for film stock and processing for a 30 second TVC. Now a director does not have to worry about the film budget and curtail the number of takes they indulge in. Unfortunately this has become a double edged sword as the director who does take after take, runs the risk of getting behind in his or her schedule.
Continue reading
How to stop driving your graphic designer crazy 
I love working with my clients. Helping them realise their design needs. Visually representing their brand or communication strategy. But sometimes it drives me crazy. I understand that graphic design has its own language that is often foreign to my clients. And I know they sometimes look at me like I am speaking a totally foreign language. Sure, we use words like Widow, Orphan, Hanging, Bullet, Bleed, and Ligature every day. But that does not mean we are murderous lunatics or sadistic predators. It is just the language of graphic design and production. Much of the language of my world, the world of the designer and art director, comes from the world of the commercial printer. But increasingly the language is from IT and technology. So while we speak English, I understand it is potentially a foreign language for my clients. But if you were going to a foreign country where they did not speak your language, wouldn't you try and learn enough of the language to help you communicate? Especially if it makes the whole experience a lot more fun.
Continue reading

What I learned in 90 days as a
Marketing Management Consultant 
Here's an interesting thing: when I privately announced to selected colleagues my decision to enter the world of 'consultancy', the reaction I had was…well, to use a polite cliché – mixed. Having been on the inside for the last almost-ninety days, it has occurred to me that, much as I respect said colleagues, there is a fair amount of misunderstanding about the role of consultants in our industry. No one has asked me to write this. And it is not intended as an advertorial. But for anyone out there considering consultancy, either independently or with an organisation like TrinityP3, fresh eyes are sometimes best. For anyone not sure of our role – here are some truths, home-delivered. So, shall we have a quick look under the hood? Here are four comments I took on board, versus the reality of what I've found so far.
Continue reading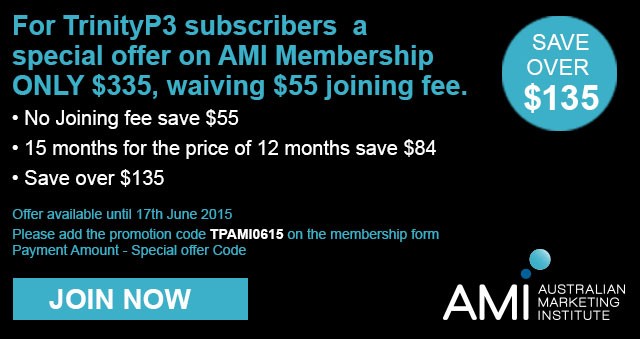 Hot Topics of the Month
Top down or bottom up budgeting – which approach is best?
by Darren Woolley
What are the biggest issues and challenges facing media today?
by Darren Woolley
4 thoughts on advertiser / agency relationships – Audi and Holler
by Darren Woolley
5 brands that have successfully reinvented themselves in the digital age
by Anton Buchner
Defining the scope of advertising agency services to determine agency compensation
by Darren Woolley
5 top trends for call centres and the pricing model dilemma
by Anton Buchner
Of the 3 types of collaboration, which type do you need?
by Shawn Callahan
How many billable hours are there in a year?
by Darren Woolley
Google's mobile friendly test and why you must not ignore it
by Mike Morgan
What are the biggest issues facing the media industry?
by Darren Woolley
Most in Demand for this Month
We exist to help marketers solve their marketing dilemmas and here is how we achieved this in April: • Media Health Check for a blue chip international client • Assessment of TVCs for supermarket brand • Evalu8ing survey for automotive club • Remuneration Benchmarking Assessment for auto brand • Agency Review Process for auto brand • Negotiation and Advice of Global Contract Agreement for tourism client • Evalu8ing survey for telecommunications client • Business Capability Review for telecommunications client
---