---

Technology vendor selection for marketing and IT managers – who to trust?

It is often quoted that the CMO will spend more on technology than their CIO counterpart. But when it comes to marketing technology there are so many answers and so many promises; where do you begin? 
Mapping the technology and digital landscapes with Mediascapes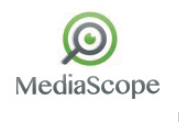 'MediaScapes' are well known guides – exclusively produced by MediaScope as visual roadmaps to the entire Australian commercial media and advertising landscape. They are updated in real-time in line with market changes. Check them out here.
Click here to read more.
10 key issues to consider when building your marketing technology stack

The tech stack is just industry jargon for the suite of technology platforms and applications marketers will invest in to deliver their marketing strategy. But when you start out planning your marketing technology stack, where do you start and what are the issues and considerations?
Communicating with consumers in the technology driven environment

Marketing, media and advertising are changing. Technology is driving the change with the public, and it is important to make sure you keep up with your consumers and customers when it comes to communicating with them in this technology driven environment. Here are a few of the things you need to consider.
Is digital, data, and technology advice keeping you awake at night?

Most marketing departments and functions are undergoing some kind of transformation driven by technology and the related changes to the market place. But rather than leading to sleepless nights, here are some things you can do to catch up on or even get in front of the change.
TrinityP3 Consultants MarTech and AdTech Expertise – MediaScapes
At TrinityP3 we pride ourselves on the fact that our consultants are not theoretical or text-book subject matter experts, but actually hands-on and practical professionals. When it comes to marketing technology we have used and experienced most of the major applications and platforms and some of the lesser known ones too. 
Download – The Ultimate Guide to Digital Marketing in a Data-driven World

This comprehensive Guide will not only demystify the world of digital and data by explaining how it works, it will also help you put some logic back into your marketing approach. There are no bells, no whistles, no hype. This Guide simply aims to help marketers get back to basics, business logic, and follow the path from confusion to clarity.
Convergence Sydney

Convergence Challenge is an Australia-wide student technology programme and competition that provides opportunities for students across technology, business, design, games, VFX and other media, to team up and use their creativity, passion and knowledge of technology to create applications, products, business solutions, and integrate solutions that can change the way we live and work in Australia. Speakers and panelists see here Register here
What's Hot
Here are the most read, most shared and most commented on articles from the TrinityP3 blog in the past month:
---