Welcome to the April edition of TrinityP3's e-news for 2013.
Have a question about
agency search and selection,
agency engagement and alignment, or
agency benchmarking and monitoring?
  Just ask us, we're always happy to help.
TrinityP3 appoints Chairman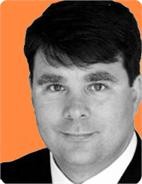 TrinityP3 has appointed procurement specialist Jonathan Dutton as its first chairman.
Dutton previously worked in the UK as chief operating officer of the Chartered Institute of Marketing (CIM) and marketing director of CHUBB, and before that for five years the group marketing director of Regus plc. He was most recently founding MD of the Chartered Institute of Purchasing & Supply in Australasia.
Darren Woolley, TrinityP3′s founder and managing director, said "Jonathan is the ideal person to support and guide the business growth and development of TrinityP3. His experience in sales and marketing and his role in developing the procurement profession provides him with a unique appreciation of the value the TrinityP3 offering, but also the challenges".
To contact Jonathan, click here jonathan@trinityp3.com
How to change agencies all at once

This post is by Darren Woolley, Founder of TrinityP3.
Running an agency review is time consuming and disruptive at the best of times. But imagine you want to not only review your media agency, but also your creative agency and your digital agency? And you want to do it all at the same time.
Why?
In this case, and now in several since, it was because the brand was undertaking a significant strategic change. In one of these situations they were introducing a more interactive one-to-one strategy, another client was moving to a heavy content marketing strategy and the third wanted to engage a more direct response strategy. In each case the incumbent agencies were seen to:
have a vested interest in preserving the status quo
not have strengths in the new core capability areas required
not be particularly collaborative with each other or the marketing team
It was time to Spring Clean the agency roster and make a fresh start.
Continue reading How to change your media, creative and digital agency all at once
Navigating the murky media waters

This post is by Michael Smith, one of the UK's digital veterans and Managing Partner and Digital Director of Media and Comms consultancy, ID Comms
Digital media trading used to be simple. There was a time; eons ago, when all anyone had to worry about were banners, buttons and click through rates. It was so simple inventory levels could even be tracked by scribbled numbers on pieces of paper!
Of course at that time we thought it hugely complicated and cutting edge. Little did we know but fast forward 18 years and those humble practices seem like child's play compared to the current complex digital trading eco-system.
However, for all the complexity, digital media trading has never been such a fascinating journey, full of exciting opportunities for advertisers, agencies and media owners. Keeping up with the pace of change and having an informed view about how to navigate through the multitude of decisions is a challenge faced by all modern marketers.
Continue reading Navigating the murky media waters of RTB, DSPs, DMPs and ATDs
Events & Updates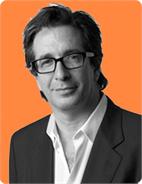 CIPSA Category Management Forum 28-30 May, Australian Technology Park, Sydney
This event will help category managers understand better the broad issues they face and learn more about their specialist categories in dedicated category specific seminars. As a Seminar Leader, TrinityP3's Darren Woolley will run the Marketing Services Seminar on Day 1. All category seminars will feature extensive open "dialogues" around key issues. For more information: click here.
The Communications Council Reducing the cost & increasing the value of agency remuneration. 7 June, Must Wine Bar, Perth
TrinityP3's Darren Woolley will speak on understanding why the cost recover model of agency remuneration is no longer sustainable, and why agencies and their clients need to consider new remuneration models and trends. More information contact Danielle Norrish
Top TrinityP3 Posts for the Month
Top 5 TrinityP3 posts for March
3 ways to make sure that social media expert is really an expert
Why it is time to remove creative agencies from the production process
What are the biggest issues and challenges facing media today?
Do you want a digital agency or a technology partner?
12 trends in strategic marketing management for 2012
Most In Demand this Month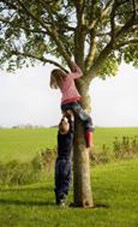 Last month at TrinityP3 we helped our clients achieve their goals in the following ways:
Benchmarked TV Production costs for a global FMCG client
Benchmarked Campaign Production costs for a global Tourism clent
Benchmarked agency remuneration for a gobal Homewares client
Reviewed the retail agency market for a global Telecommunications client
Reviewed the digital agency market for a global Financial Services client
Facilitated Internal Stakeholder workshops for a Financial Services client
Managed and Facilitated an Engagement Agreement for a global Beverages client
If you would like assistance or advice on any aspect of your marketing spend, contact us today for a confidential discussion.