Welcome to the August edition of TrinityP3's e-news for 2013.
Have a question about
agency search and selection,
agency engagement and alignment, or
agency benchmarking and monitoring?
  Just ask us, we're always happy to help.
City Model – the innovative agency roster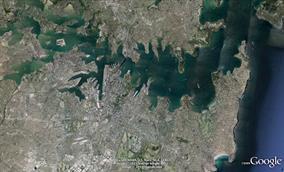 This post is by Darren Woolley, Founder of TrinityP3.
Recently there were two stories in the local trade press in Australia that caught my attention. Not because the issues were new, but that neither of the marketers offered a tangible solution to the problem they had identified.
First was David Morgan, CMO of Nestle's Oceania operation, bemoaning the fact that marketers spend so much time managing agency relationships that they have too little time left to do their job and that this has to change.
The second was Mark Buckman, CMO of Australia's largest telecommunications and media company who was stating that the sixty year old P&G brand model needed to change for the always on, 24/7 world we live in and that agency structures need to change to accommodate the 'newsroom' approach to customer engagement.
I agree with both of these observations, and propose a model to address both. The City Model.
So, what is a city?
Continue reading The City Model for structuring and managing your agency roster
Evalu8ing Improving relationships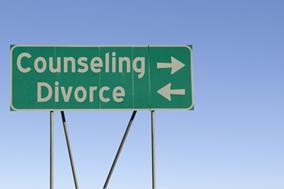 This post is by Anita Zanesco, a Senior Consultant at TrinityP3.
As you may have read on previous posts, TrinityP3's Evalu8ing tool for client agency relationship assessments is invaluable in so many ways. Like any relationship, one between a client and their agency partners needs commitment, honesty and open communication to encourage performance and collaboration.
In some ways it is just like in marriages, when people get busy and caught up in their own world, these fundamentals of keeping the relationship healthy are often overlooked.  But unlike a marriage, marketers will often find themselves managing multiple agencies. And who really wants a polygamous marriage?
Continue reading Why more clients use Evalu8ing to improve agency relationships
5 principles of pitch management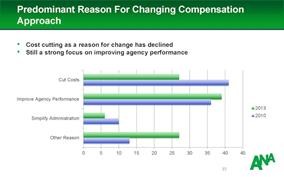 This post is by Darren Woolley, Founder of TrinityP3.
At the ANA Advertising Financial Management Conference this year in Phoenix, Arizona, Dave Beals presented the latest findings from the ANA Agency Compensation Survey.
There are some really interesting findings here, especially in regards to the development of incentive models and performance-based bonuses. Thanks to the ANA I can share these with you.
So why change compensation?
Interestingly, there has been a shift in the motivations for changing agency compensation. In 2010 'Cutting Cost' was the leading reason, which has been surpassed by 'Improving Agency Performance'. Clearly marketers are discovering that you do always end up getting what you pay for. But then again, other reasons has doubled in the same time too.
Continue reading Agency compensation is now more about performance than cost
Events & Updates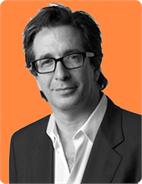 The Procurement & Supply Australasia (PASA) Premier Confex 16 – 17 October, Crown Conference Centre, Melbourne
The programme and content is designed for a broad cross-section of procurement, contracting and supply professionals with the aim of stimulating new ideas and shaking up existing thinking. The theme Creating Value – The New Challenge for Procurement reflects the very real challenges facing the profession at a time when it is again asked to do more with less.
Darren Woolley will present a seminar in Stream E – Creating Value By repositioning procurement speak titled Rebrand or Reposition? – Defining and communicating the value of procurement. For more infromation, click here
Top TrinityP3 Posts for the Month
Top 5 TrinityP3 posts for July
Agency remuneration and third party costs in marketing procurement
Top 20 strategic marketing management posts for the first half of 2013
Are We Mixing Up Creativity With Innovation?
What are the biggest issues and challenges facing media today?
IPG Mediabrands shifts to pay for performance – will your agency?
Most In Demand this Month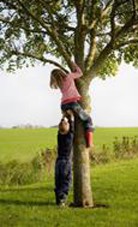 Last month at TrinityP3 we helped our clients achieve their goals in the following ways:
Managed and assessed TV production campaign costs for a global Restaurant client
Managed a media agency review for a Retail client
Reviewed TV production costs for an FMCG client
Assessed agency remuneration for a global Automotive client
Assessed agency remuneration for a Financial Services client
Benchmarked media buying for a Travel client
Reviewed agency contracts for a Financial Services client
Benchmarked media buying for a Financial Services client
Benchmarked agency SOW resourcing for a Retail client
Managed the television production process for an FMCG client
Managed a media agency reveiw for a Financial Servcies client
Benchmarked agency remuneration for a Financial Services client
Facilitated a creative agency review for an Financial Services client
Benchmarked agency remuneration for a global airline
Benchmarked Digital production costs for a global Restaurant client
If you would like assistance or advice on any aspect of your marketing spend, contact us today for a confidential discussion.