Welcome to the last edition of TrinityP3's e-news for 2012!
We thank you all for a great 2012 and wish you and your families best wishes for the festive season and we hope to see you safe and happy in the New Year.
Have a question about
agency search and selection,
agency engagement and alignment, or
agency benchmarking and monitoring?
TrinityP3 offices will be officially closed from Friday Dec 21 to Monday Jan 7, but as we're always available feel free to give us a call over the break if you have an urgent project or if you'd like to discuss your plans for 2013.  Just ask us, we're always happy to help.
Impacts of using wrong online metrics

This post is by Darren Woolley, Founder of TrinityP3.
The great thing about online is it is all so measurable. There are LIKES. CLICKS. IMPRESSIONS. etc. etc. etc.
But clearly it is important to measure the right metrics. Just because you can measure something does not mean it is useful. The problem with many of the more common metrics is that they are based on traditional media or delivering reach and frequency. Clicks, likes and impressions are simply audience reach. Unique and total visitors are an indication of frequency.
But how relevant are they to your business? Your strategy? Rather than more data, you need to consider the right data.
Continue reading The humorous impact of using the wrong online metrics
What marketing can learn from judo

This is a guest post by Nathan Hodges, TrinityP3's General Manager.
Our judo teacher at school wasn't a large man, nor was he the fittest. But he could throw far taller, far stronger people across the mat and into the floor with regularity, ease and a sly smile. Including me.
As he always explained to us, the secret was never to battle with your opponent head on – never meet strength with strength (because then strength will win). Instead use your opponent's momentum and lack of balance against him or her.
We've been working with several large marketing departments this year, helping to re-engineer their processes and ensure that structure follows purpose.
Continue reading What marketing can learn from judo about influence
The 12 new data points of Christmas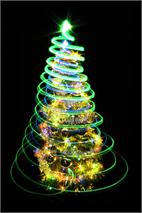 This is a guest post by Anton Buchner, a senior consultant with TrinityP3.
As 2012 draws to a close, let's doff our cap and tip our lid to the data analysts amongst us. The ones that sliced and diced on demand, pivoted on tables for days, and delved deeper into Big Data than ever before.
With over 2.4b people now using the internet there's a massive digital footprint being left behind. No matter what your religious persuasion, if you're a marketer today, then there's one common religion, DATA. Let's celebrate with the 12 new data points of Christmas.
Continue reading The 12 new data points of Christmas
Top TrinityP3 Posts for the Month
Top 5 TrinityP3 posts for November
1. 30 reasons your content marketing strategy is failing miserably 2. The top 5 agency accounting practices that irritate clients 3. 12 trends in strategic marketing management for 2012 4. How to tell a story about yourself without sounding like an ego-maniac 5. Data driven insights are the new black
Most In Demand this Month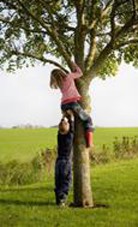 In the past month at TrinityP3 we have helped our clients achieve their goals in the following ways:
Facilitated a Digital Workshop for a global Alcoholic Beverages client.
Benchmarked Experiential Production campaign costs for a FMCG client.
Benchmarked Media Remuneration for a Financial Services client.
Benchmarked TV Production costs for a global Pharmaceutical client.
Managed a Media pitch for a Financial Services client.
Reviewed Media Agencies for a Financial Services client.
Managed and facilitated a stakeholder survey and workshop for a Telecommunications client.
Benchmarked TV Production campaign costs for a global FMCG client.
Managed an Internal Marketing Process review for a Financial Services client.
Managed a Strategic Supplier Alignment process for a Communications client.
Managed a Creative Agency Review for a Not for Profit client.
If you would like assistance or advice on any aspect of your marketing spend, contact us today for a confidential discussion.