Welcome to the February edition of TrinityP3's e-news for 2013.
Have a question about
agency search and selection,
agency engagement and alignment, or
agency benchmarking and monitoring?
  Just ask us, we're always happy to help.
A digital agency or a tech partner?

This post is by Darren Woolley, Founder of TrinityP3.
On November 23 last year I spoke at the AIMIA V21 Digital Summit in Melbourne. The topic I was invited to talk on was "The future of specialist digital agencies". In a time when everything is digital, what is the purpose or role of a specialist digital agency?
Preparing the talk was interesting as it involved a review of all of the trends we had noticed in the past 2 – 3 years leading us to the current market. But more importantly, it was considering where the future trends are heading, especially overseas in some of the more technically advanced markets, particularly the USA.
Continue reading 'Do you want a digital agency or a technology partner?'
Why revenue at the expense of profit?

This is a guest post by Nick Hand, Senior Consultant at TrinityP3. 
A couple of weeks ago I was reading an article about why Apple decided not to enter the 'Netbook' market; you know – those tiny, ultra portable and inexpensive laptops that threatened to take over the personal computing universe, but ultimately disappeared before they barely got started once the iPad and its like entered the market.
It turns out that Apple had already committed to the iPad, but more pertinently, Apple prefers profit over revenue. Through fierce competition, the profit margin on netbooks became so low, that Apple would had to have played the market share game along with every other manufacturer.
And that is something Apple doesn't do. They are a company that would rather make $10bn from 10% of the market, than make $1bn from having 90% of the market.
So that got me thinking; why do so many agencies prefer revenue over profits?
Continue reading 'Why do so many agencies take on revenue at the expense of profit?'
Why in-house services do & don't work

This post is by Darren Woolley, Founder of TrinityP3.
Advertisers, especially retail advertisers, have had in-house advertising before John Wannamaker was a boy. Usually these in-house facilities are company owned but occasionally they are implanted into the organisation from external suppliers.
The concept of the in-house advertising production facility has become more attractive to a broader range of advertisers in recent years because of:
Low cost production technology such as computers, ringers and software
Increased speed to market compared to most external suppliers such as agencies
Diversification of requirements within marketing and across the organisation
You see, with the fragmentation of media and the move to a more content driven marketing strategy, advertisers are looking for more cost effective and time efficient ways to meet their marketing communication needs.
Continue reading 'Why in-house advertising services work… and why they don't'
Events & Updates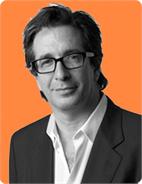 WFA – Global Marketer Week 2013 March 4 – 8, Brussels, Belgium
The event will bring together marketing professionals from the global marketing industry and the world's biggest brands. TrinityP3 are Strategic Partners of the WFA and Gold Sponsors of this event. For more information: click here.
AMSRO – Leader's Forum 2013 March 21 – 22, Byron Bay, Queensland
Senior management and leading independents discuss the major challenges and opportunities facing the business of market and social research and help shape the industry's future. TrinityP3's Nathan Hodges will speak Day 2; "Boom or Bust – Leadership Strategies for a Changing Workplace." For more information: click here.
Top TrinityP3 Posts for the Month
Top 5 TrinityP3 posts for January
3 ways to make sure that social media expert is really an expert
10 trends in strategic marketing management for 2013
8 SEO fundamentals for marketers and agencies in 2013
Why Digital Marketing should replace KPIs with EPIs
Keanu Reeves asks whether 35mm film is better than digital capture
Most In Demand this Month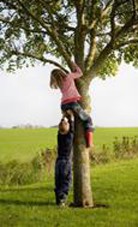 Last month at TrinityP3 we helped our clients achieve their goals in the following ways:
Benchmarked TV Production costs for a global FMCG client
Facilitated and managed a Collaborative Review for a global Telco client
Benchmarked TV Production costs for a global Alcoholc Beverage client
Reviewed the Agency Roster for a Financial Services client
Benchmarked Agency Costs for an FMCG client
Benchmarked Agency Rates for a Financial Services client
Managed a Supplier Transition Process for a Financial Services client
If you would like assistance or advice on any aspect of your marketing spend, contact us today for a confidential discussion.