Welcome to the February edition of TrinityP3's e-news for 2014.
Have a question about
agency search and selection,
agency engagement and alignment, or
agency benchmarking and monitoring?
  Just ask us, we're always happy to help.

How to be an effective content marketer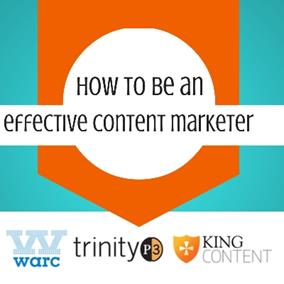 1 – 5 pm, Friday 21 March, Establishment, 252 George St, Sydney Presented by WARC, TrinityP3 and King Content LESS THAN 40 TICKETS LEFT – BOOK NOW
It's the phrase on every marketer's lips in 2014 – content marketing!
Lauded by online marketing experts and brands alike, this new approach to online marketing focuses on developing and delivering targeted, informative and engaging content to online audiences in the hopes of building relationships and ultimately driving profitable business outcomes.  While the benefits of content marketing are widely proclaimed, practical knowledge of the ways in which online content can be effectively utilised to drive business success is less well known.
In this half day seminar attendees will gain:
A practical understanding what content marketing is and how it works.
Insights into global content marketing trends and adoption.
Advice on getting organisational buy-in and integrating content marketing within your overall marketing objectives.
Instruction and advice on how to become an effective content marketer through strategy development, social media integration and agile data analysis.
40 TICKETS REMAIN – BOOK NOW through EVENTBRITE!
How to avoid 10 classic strategic traps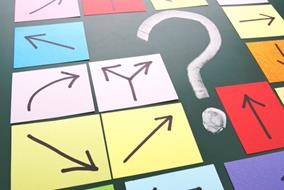 This post is by 'THE BUYER' – an anonymous former senior manager in the procurement profession who offers an occasional perspective to the world from a procurement driven point-of-view.
The impact of business decisions
Decision making can be a tricky business. As most of us have surely experienced at some point in our career. Difficult decisions can be very difficult – and no brainers can sometimes prove to be anything but.
Rarely do we have all the data we need to make the best decision. Calling for more data is usually always an option. Yet at some point the analysis paralysis has to stop and a decision made – however perfect. Time is always the enemy of good decision making.
Continue Reading How to avoid the 10 classic strategic decision making traps
Top 50 Posts – buy a copy today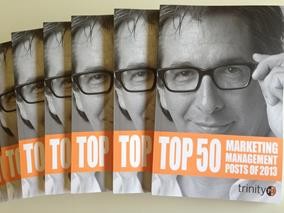 Strategic Marketing Management and Marketing Procurement continues to grow in prominence as the challenges of measuring return on marketing investment and desire to improve marketing efficiency grows across every category and market.
The TrinityP3 blog is evidence of this with consistent growth of readers by more than 300% per year each year since 2011. The 'Top 50 Marketing Management Posts of 2013' is 200 pages covering the most popular topics in the category.
Click here to order your copy today – in Paperback or eBook
Top TrinityP3 Posts for the Month
Top 5 TrinityP3 posts for January
Most In Demand this Month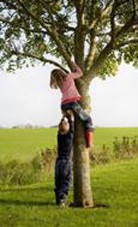 Last month at TrinityP3 we helped our clients achieve their goals in the following ways:
Benchmarked a TV Production Campaign for a Global FMCG client
Benchmarked a TV Production Campaign for a Global Personal Care client
Managed the Media Agency Search & Selection Process for a Financial Services client
Benchmarked a TV Production Campaign for a Financial Services client
Reviewed Agency Contracts for a Global Automotive client
Benchmarked Agency Remyuneration for a Global Automotive client
Benchmarked a TV Production Campaign or a Global Automotive client
Developed an Internal Print Review Process for a Global Pharmaceutical client
Negotiated Agency Remuneration for an Alcoholic Beverages client
If you would like assistance or advice on any aspect of your marketing spend, contact us today for a confidential discussion.