Welcome to the January edition of TrinityP3's e-news for 2013.
Have a question about
agency search and selection,
agency engagement and alignment, or
agency benchmarking and monitoring?
  Just ask us, we're always happy to help.
Top 10 Trends for 2013

This post is by Darren Woolley, Founder of TrinityP3.
For the past three years I have been invited by the Editor-At-Large of BizCommunity in South Africa, Simone Puterman, to provide a list of the trends we have identified in strategic marketing management on a global basis.
If 2012 was the year of confusion and uncertainty, then the coming year is a time of choices and decisions for marketers in regards to the way they manage their strategic marketing.
Last year was certainly an economic roller-coaster ride. In 2013 marketers will need to look through the uncertainty and make some longer-term plans and make choices and decisions on how they will steer their brands forward.
So here are some of the decisions and choices to be made in 2013, in no particular order…
Continue reading 10 trends in strategic marketing management for 2013
8 SEO Fundamentals in 2013

This is a guest post by Mike Morgan, Founder and Director of High Profile Enterprises – SEO and Content Strategy Consultants. Mike has been collaborating with TrinityP3 on an SEO, Social Media and Content Strategy since early 2011.
SEO is possibly one of the most misunderstood elements of the new digital environment yet it is the absolute foundation of any online strategy.
The rise of content marketing has seen marketers and agencies embracing content creation for the web yet without an understanding of search, content strategy has little reach and very little benefit.
Social media marketing is another element that has gone from strength to strength and again without an understanding of Open Graph, optimised copy and titles, author tags and other SEO considerations it is like trying to row a boat with a couple of forks!
Continue reading 8 SEO fundamentals for marketers and agencies in 2013
Top 25 TrinityP3 posts of 2012

This post is by Darren Woolley, Founder of TrinityP3.
I know many feel that 2012 was a real mixed bag. But for TrinityP3 it was a landmark year. We increased significantly the number of regional and global projects, while also increasing the number of projects in Australia and New Zealand.
Also the type of projects expanded from the traditional remuneration benchmarking, production assessments and agency search and selection. We have undertaken an increasing number of strategic projects, assisting marketers align their internal resources and processes with their external suppliers to their overall strategic needs.
Personally, I believe these changes for TrinityP3 have been reflected in the types of subjects covered in the blog. And clearly this subject matter has found an audience with more than five thousand people reading the blog each month.
So here are the highlights from the past 12 months, counting down from number 25.
Continue reading Top 25 TrinityP3 strategic marketing management posts of 2012
Most In Demand this Month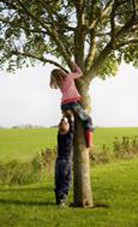 Last month at TrinityP3 we helped our clients achieve their goals in the following ways:
Facilitated a Media & TV Production workshop for an Insurance client
Benchmarked Creative and Media agency fees for an FMCG client
Benchmarked TV Production costs for a global FMCG client
Reviewed the PR agency market for a global Retail client
Reviewed the Experiential agency market for a Government client
Benchmarked Agency Costs for a Government client
Facilitated an Advertising Training workshop for a global Alcoholic beverages client
Benchmarked Agency Remuneration for a global IT client
Reviewed the Creative & Research agency market for a Government client
Assessed Offshore Production for a Financial Services client
Reviewed the Agency Retainer for an FMCG client
Managed an Agency Benchmarking & Negotiation exercise for a global Automotive client
Managed Benchmarking & Negotiation for a Financial Services client
Managed a Strategic Supplier Alignment project for a Financial Services client
Managed a Benchmarking & Remuneration assessment for a global FMCG client
Managed SOW Benchmarking and Negotiation for an FMCG client
Reviewed the Digital and Activation agency market for an FMCG client
Assessed Agency Remuneration and Modeling for a Financial Services client
Benchmarked global Creative agency fees for a global FMCG client
Benchmarked TV Production costs for a Personal Care client.
If you would like assistance or advice on any aspect of your marketing spend, contact us today for a confidential discussion.