Welcome to the July edition of TrinityP3's e-news for 2013.
Have a question about
agency search and selection,
agency engagement and alignment, or
agency benchmarking and monitoring?
  Just ask us, we're always happy to help.
Top 20 posts for the first half of 2013

This post is by Darren Woolley, Founder of TrinityP3.
It is the end of the financial year for us and now that we have put to bed the most successful year in TrinityP3's 13 year history, it is worthwhile reflecting on the last six months. While many of our clients are continuing to engage us in operation benchmarking in production, media and digital, there is an increasing focus on the more strategic alignment projects across marketing structures and process.
This diversity of project requirement is reflected in the most popular posts on the TrinityP3 blog during the first six months of 2013. It is interesting to see how much of the content is being read and shared with several of the most popular posts from 2012, 2011 and 2010.
So let's look at what is being read and shared.
Continue reading Top 20 strategic marketing management posts for the first half of 2013
When marketers go BAD

This post is by Darren Woolley, Founder of TrinityP3.
Usually when you hear of complaints by agencies about their remuneration negotiations and deals, there is often a procurement person involved. It is very easy and convenient to complain about procurement, because often they take a very direct approach to achieving the company financial objective.
But it is not always procurement. In recent months we have had a number of occasions where marketers have gone bad in agency negotiations. Here are three that may be of interest.
Continue reading When marketers turn BAD negotiating agency remuneration
5 principles of pitch management

This post is by Nathan Hodges, TrinityP3's General Manager. Nathan applies his knowledge and creativity to the specific challenges of marketing management, with a particular focus on team dynamics and behavioural change.
Managing pitches is not the main thing we do at TrinityP3. It's only around 20% in fact. But it's the part with the highest profile, because everyone likes to talk about it.
Looking back at the last financial year, one of the most striking things is the sheer diversity of the pitches we've managed. We've helped clients find agency partners in digital, search, media buying, advertising, direct, shopper, event, media planning, PR, research, social media and call handling.
Naturally, we don't use the same methodology in each sector. After all, you wouldn't expect to identify an effective agency partner in media buying in the same way as you might, for instance, find one in research or call handling.
Continue reading The five universal principles of successful pitch management
Events & Updates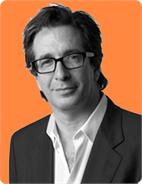 The Procurement & Supply Australasia (PASA) Premier Confex 16 – 17 October, Crown Conference Centre, Melbourne
The programme and content is designed for a broad cross-section of procurement, contracting and supply professionals with the aim of stimulating new ideas and shaking up existing thinking. The theme Creating Value – The New Challenge for Procurement reflects the very real challenges facing the profession at a time when it is again asked to do more with less.
Darren Woolley will present a seminar in Stream E – Creating Value By repositioning procurement speak titled Rebrand or Reposition? – Defining and communicating the value of procurement. For more infromation, click here
Top TrinityP3 Posts for the Month
Top 5 TrinityP3 posts for June
What are the biggest issues and challenges facing media today?
Insights from the State of the Media industry survey
Are We Mixing Up Creativity With Innovation? 
8 high risk SEO strategies your agency might be using
The role of procurement in unlocking marketing value
Most In Demand this Month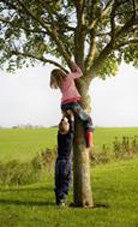 Last month at TrinityP3 we helped our clients achieve their goals in the following ways:
Developed KPIs and a performance based remuneration model for a Health client.
Conducted a technology review for a Health client.
Managed and facilitated a relationship performance survey for a global Telecommunications client
Benchmarked agency campaign costs for a global Alcoholic Beverages client
Managed an uncoupling of production services for a global Restaurant client
Managed an uncoupling of post production services for a global Restaurant client
Managed an uncoupling of dubs & distribution services for a global Restaurant client
Benchmarked agency financial tenders for a global Tourism client
Managed a creative agency review for a Building Industry client
Managed a remuneration and rate card review for a Financial Services client
Benchmarked media buying for a Financial Services client
Consulted on a media agency appointment for a State Government client
Assessed agency remuneration for a Utilities client
Managed an experiential/events agency review for a Telecommunications client
Assessed agency remuneration and SOW for a Financial Services client
Benchmarked agancy SOW for a Financial Services client
If you would like assistance or advice on any aspect of your marketing spend, contact us today for a confidential discussion.