Welcome to the June edition of TrinityP3's e-news for 2013.
Have a question about
agency search and selection,
agency engagement and alignment, or
agency benchmarking and monitoring?
  Just ask us, we're always happy to help.
Procurement's role in marketing value
This post is by Darren Woolley, Founder of TrinityP3.
At the  CIPSA Category Management Week held in Sydney in late May, I assembled a panel of marketers, agency and procurement leaders to discuss the issues surrounding marketing procurement.
The panel was comprised of: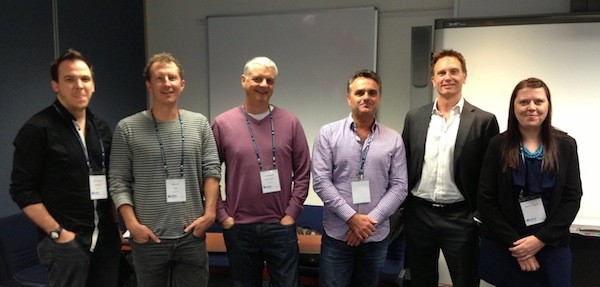 Digital Media – Nic Hodges, Head of Innovation & Technology, Mediacom Digital Agency – Mike Hill, CEO, Holler Marketer – Jon Bradshaw, Director, Brand Traction Creative Agency – Paul Williams, Group CEO, BWM Group Media Agency – Angus Frazer, General Manager, Carat Marketing Procurement – Deanne Callaghan, Ex-General Manager, Marketing and Content Services Procurement
The questions I posed on defining marketing value and the roles of procurement in this process were:
Continue reading The role of procurement in unlocking marketing value
Is marketing spend volume king?

This post is by Richard Woodford, founding partner of CWA-Marketing and a member of Marketing FIRST Forum. 
For far too long Procurement Directors all over the world have been looking at Marketing to help deliver large savings targets without truly understanding the category. Many new Category Managers look at the huge spends and green field opportunities as rich pickings, but again without truly understanding the nature of the beast. Just for clarity this isn't limited to Marketing – it is true of IT, Travel and other HR and Corporate Services categories.
It's all good to carry out some form of market analysis and spend analysis and getting to the same outcome 'The spend is massive I must be able to take 5% out of this easily and look like a star!'
Keep reading Is marketing spend volume king or does procurement have it wrong?
State of the media – free white paper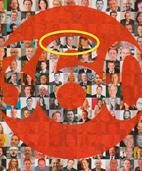 This post is by Denise Shrivell, Founder of MediaScope.
Just after Mumbrella360 last year I met Darren Woolley over a coffee. 12 months later our photos were on the front cover of the Mumbrella360 conference guide sandwiching David Gyngell as we promoted our State of the Media session where we presented results of a joint industry survey
The idea for the State of the Media industry survey came about through conversations where we shared very similar and passionate colleague feedback regarding the ongoing and worsening challenges facing the media trading process.  When such topics appear in the media trades it ignites various opinions, much finger pointing and often many anonymous inflamed responses. Everyone has a view – whether expressed openly or behind closed doors – and the issues seem entrenched industry wide.
Continue reading Insights from the State of the Media industry survey
Download a copy of the free white paper 'Is the media industry all talk and no action?' here
Events & Updates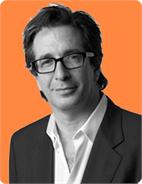 3rd CIPSA CPO Agenda Forum July 30 – 31, The Novotel Brighton Beach, Sydney
The CPO Agenda 100 Forum will seek to provide the senior echelons of the profession with the opportunity to network with their peers, learn from each other through facilitated dialogue sessions, and explore new ideas through more focussed seminar and plenary sessions. The event is by invitation only, ensuring that the audience is of sufficient seniority and calibre to maximise delegates' return on the event.
Darren Woolley will facilitate three Dialogue Session on How do we rebrand Procurement? over the two day event. For more infromation, click here
The Procurement & Supply Australasia (PASA) Premier Confex 16 – 17 October, Crown Conference Centre, Melbourne
The programme and content is designed for a broad cross-section of procurement, contracting and supply professionals with the aim of stimulating new ideas and shaking up existing thinking. The theme Creating Value – The New Challenge for Procurement reflects the very real challenges facing the profession at a time when it is again asked to do more with less.
Darren Woolley will present a seminar in Stream E – Creating Value By repositioning procurement speak titled Rebrand or Reposition? – Defining and communicating the value of procurement. For more infromation, click here
Top TrinityP3 Posts for the Month
Top 5 TrinityP3 posts for June
What are the biggest issues and challenges facing media today?
Advertising climate change – are we all in denial?
8 big content marketing mistakes marketers are still making
The ultimate guide to APAC marketing management consultants
The ROI of TrinityP3′s 300% website visitor growth explained
Most In Demand this Month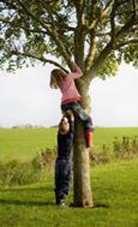 Last month at TrinityP3 we helped our clients achieve their goals in the following ways:
Benchmarked agency campaign costs for a state Government client
Benchmarked agency remuneration for a global Telecommunications client
Managed a Media Buying Benchmarking review for a Utilitites client
Benchmarked TVC Production costs for a global Personal Care client
Managed and facilitated an Evalu8ing Relationship survey for a global Telecommuncations client
Managed and Benchmarked TV Production for a global FMCG client
Benchmarked SOW Resources for a global Fashoin client
Reviewed the Creative agency market for a Government client
Managed the Creative Agency Search & Selection process for a Gaming client
If you would like assistance or advice on any aspect of your marketing spend, contact us today for a confidential discussion.