Welcome to the May edition of TrinityP3's e-news for 2013.
Have a question about
agency search and selection,
agency engagement and alignment, or
agency benchmarking and monitoring?
  Just ask us, we're always happy to help.
Engagement agreements custom fit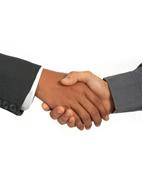 This post is by Darren Woolley, Founder of TrinityP3.
I remember about 10 years ago, being engaged by a marketing team to work with a well known management consulting firm who had been brought in to restructure and improve the marketing process. The interesting observation was that rather then customising the structure and process to the team's strategic requirements, the management firm had a six-sigma developed process that they tried to impose on the marketing team in the interest of 'best practice'.
What I also observed was there was little commitment from the marketing team to the process. The problem appeared to be there was little or no recognition that the current process was obviously functional. The team were not consulted to assist in determining the best way to improve the process of engagement between the internal team and marketing.
It was around this time that we developed the TrinityP3 Engagement Agreement process.
Continue reading How engagement agreements improve your agency interactions
Why get all agencies in for a pitch Q&A?

This post is by Darren Woolley, Founder of TrinityP3.
Here is a procurement practice that I will never understand. When managing the tender process at some point Procurement get all of the agencies into a room for a question and answer session.
The idea is that this ensures a level playing field and ensures that no agency has an unfair advantage over any other. The problem is I have never actually seen this achieve anything except to have the procurement team tick off a step in their procurement process.
This is particularly popular in government procurement processes, where I am told it is mandated by the procurement policy of government to ensure due diligence and governance in the process.
Now I understand if the sessions are just to provide information to the suppliers participating in the process, but considering it is a meeting of competitors, I think it is naive to expect competitors to ask questions that could reveal their competitive strategy.
Continue reading Procurement process: get all agencies in for a pitch Q&A?
Set budgets or pay the consequences

This post is by Clive Duncan, a senior consultant at TrinityP3.
You are filling out your comms campaign brief to the agency and TV is your medium of choice. When you get to the bit in the brief that says how much your production budget is, what do you put in the blank field? This is a point of contention for many marketers, with some feeling it is better to provide the budget and others not.
Why set an advertising production budget?
When you think of professional services, and especially commercial creative services, negotiating or agreeing the budget upfront is important. After all, there is no point briefing an architect to design a building without indicating the budget for the construction. Likewise in advertising, it is very important to set a budget as it will indicate to the agency your financial expectations and the agency can apply their creative talents within these parameters. This is a good thing, because clever creative is just that, clever, it does not have to be expensive.
Continue reading Marketers should set production budgets or pay the consequences
Events & Updates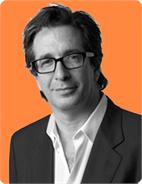 CIPSA Category Management Forum 28-30 May, Australian Technology Park, Sydney This event will help category managers understand the broad issues they face and learn more about their specialist categories in dedicated category specific seminars. As a Seminar Leader, TrinityP3's Darren Woolley will run the Marketing Services Seminar on Day 1. For more information: click here.
Mumbrella 360 5-6 June, Hilton Hotel, Sydney Named conference of the year by the Australian Event Awards last year, Mumbrella360 is the biggest marketing and media event in Australia. As Chairman of Judges for the 2013 Mumbrella APAC Agency Awards this year, Darren Woolley will be leading a panel of marketing industry experts in awarding the following categories:
APAC Creative Network of the Year
APAC Media Network of the Year
Darren will also present on Day 2 the results of the recent TrinityP3 & Mediascope Media Industry Survey prioritising and addressing the big issues facing media. For more information, click here
The Communications Council Reducing the cost & increasing the value of agency remuneration. 7 June, Must Wine Bar, Perth TrinityP3's Darren Woolley will speak on understanding why the cost recover model of agency remuneration is no longer sustainable, and why agencies and their clients need to consider new remuneration models and trends. More information contact Danielle Norrish
2013 Superannuation Marketing Symposium (SMS) 18 June, Swissotel, Sydney This strategic symposium covers issues around brand, social media, competition and marketing strategy using high level speakers from both within and external to the superannuation industry. Darren Woolley will speak at Session #5: It's about smarts not money exploring the idea that digital marketing has levelled the playing field in delivery of successful multi-channel strategies. For more information click here
Top TrinityP3 Posts for the Month
Top 5 TrinityP3 posts for April
8 big content marketing mistakes marketers are still making
3 ways to make sure that social media expert is really an expert
What are the biggest issues and challenges facing media today?
Content marketing 101: Five basic principles you will need
Content, content, content: Australia's first content marketing study revelations
Most In Demand this Month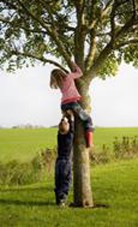 Last month at TrinityP3 we helped our clients achieve their goals in the following ways:
Managed a media agency review for a global Homewares client
Benchmarked agency campaign costs for a state Government client
Benchmarked TV production costs for a global FMCG client
Benchmarked SOW resources for a Healthcare client
Benchmarked TV production costs for a global Personal Care client
Benchmarked SOW resources for a Wagering client
Benchmarked agency remuneration for a global Automotive client
Managed and assessed TV Production for a global Restaurant client
Managed and facilitated an Evalu8ing relationship survey for a global Technology client
Benchmarked SOW resources for a global Food client
Managed a creative agency review for a Federal Government client
If you would like assistance or advice on any aspect of your marketing spend, contact us today for a confidential discussion.