Welcome to the November edition of TrinityP3's e-newsletter. Here we bring you updates on the people, purpose and processes that are important to the marketing industry.
Have a question about
agency search and selection,
agency engagement and alignment, or
agency benchmarking and monitoring?
Just ask us, we'd be happy to help.
The dangers of misusing benchmarking

This post is by Darren Woolley, Founder of TrinityP3. With his background as analytical scientist and creative problem solver, Darren brings unique insights and learnings to the marketing process. He is considered a global thought leader on agency remuneration, search and selection and relationship optimisation.
I was talking with an agency CEO who is going through an audit with a client, with the audit being undertaken by a procurement contractor known for getting paid a percentage of the savings they deliver.
I recounted to him the origins of benchmarking. How surveyors would 'benchmark' the height above sea level on a substantial building in the village or town to use as a reference point to measure the height of other structures in the area.
The point is they did not knock down any of the other buildings to the benchmark level or build up any low-lying building to the benchmark height. No, they simply used the benchmark to assess those building that were lower and those that were higher and by how much.
After all, who wants to live in a village were every building is exactly the same height?
Continue reading "The dangers of misusing benchmarking"
The top 5 irritating accounting practices

This is a guest post by Nick Hand, Senior Consultant at TrinityP3. Nick has over 15 years experience in ad agency finance and operations. His expertise and knowledge covers large multi-national operations to the boutique creative shops.
My mother used to say that "trust is earned, not given". Which is just like money – most of the time at least. And what we find in an agency-client relationship, wherever money is being lost ­or even whenever there is the perception of money being lost, trust spirals down the plughole at more than twice the speed.
Here are the five most common errors we come across when we're looking at agency remuneration deals. Whilst they're nearly always unintentional, they tend to do the most to destroy trust. Fortunately, they're easy fixes…
Continue reading "The top 5 agency accounting practices that irritate clients"
Get internal alignment during a pitch

In our experience, many people are too busy focusing on the primary task of selecting the right agency, that they miss the larger strategic opportunity to engage and align their internal stakeholders during the process.
One of the great failings of marketing and marketers is the way they communicate and engage with other stakeholders within an organisation. Yet selecting a new agency partner is a high profile opportunity to encourage engagement and alignment with these important internal stakeholders.
Let's demonstrate with a recent example…
Continue reading "The internal alignment opportunities of an agency search and selection process"
Top TrinityP3 Posts for the Month
Top 5 TrinityP3 posts for October
Why we need more conversation and less brainstorming – Andrew Armour
10 sure-fire ways to get thrown off a pitch shortlist – Nathan Hodges
Do you have the right collaborative culture? – Shawn Callahan
Cultural barriers to change in advertising agencies – Darren Woolley
Data driven insights are the new black – Anton Buchner
Most In Demand this Month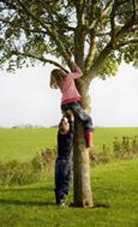 In the past month at TrinityP3 we have helped our clients achieve their goals in the following ways:
Managed a DM agency Search & Selection process for a Federal Govt client.
Managed a Digital agency Search for a global Fashion client.
Benchmarked Remuneration and Resourcing for a global Automotive client across both creative and media agencies.
Reviewed and benchmarked Insights agencies for a global Alcoholic Beverages client.
Benchmarked TVC Production costs for a global Personal Care client.
Benchmarked Media Buying for a Utility client.
Managed and facilitated a Diagnostic Workshop for a Financial Services client.
Benchmarked TV Production costs for a global Restaurant client.
Benchmarked TV Production cost sffor a global Alcoholic Beverages client
Managed and facilitated a SEM Workshop for a Financial Services client.
If you would like assistance or advice on any aspect of your marketing spend, contact us today for a confidential discussion.