Welcome to the October edition of TrinityP3's e-newsletter. Here we bring you updates on the people, purpose and processes that are important to the marketing industry.
Have a question about
agency search and selection,
agency engagement and alignment, or
agency benchmarking and monitoring?
Just ask us, we'd be happy to help.
Maximising the Media Value Chain
On October 4, we held a session at the Establishment in Sydney, Australia with Datalicious and ThinkVine on how to "Boost Media Value".
More than 150 marketers, media agency staff and media attended to hear about ways to extend the value of their media investment. The event was a sellout, but for those who could not attend or could not get tickets we have filmed the speakers.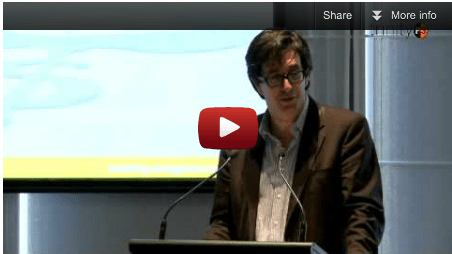 This first one is Darren Woolley talking about the Media Value Chain. The presentation was developed in collaboration with our Marketing FIRST Forum partners ID Comms and focuses on how media value is created, hidden and lost.
And ways that advertisers can ensure they are Maximising value creation, Finding the hidden value, Minimising loss of value.
Continue reading "The media value chain: where value is created, lost and hidden"
When RFPs and RFTs are not enough
There is an increasing use of Request for Tenders and Requests for Proposals (RFX) by procurement in selecting strategic marketing suppliers. In fact the trade press, especially in the USA is often filled with articles about agency complaints about procurement run pitch processes.
We are surprised that there are not more complaints from marketers about the heavy reliance on the RFP and RFT (RFX), because largely it is a flawed way to select a strategic partner.
Continue reading "When RFPs and RFTs are not enough when selecting an agency supplier"
Top TrinityP3 Posts for the Month
Top 5 TrinityP3 posts for September
1. Why people don't use collaboration tools 2. Data driven insights are the new black 3. Poor creative? Don't blame the client as often the agency kills the idea 4. 7 critical SEO blunders agencies are still making 5. The power of plain language when communicating strategy
Procurecon – Digital, Marketing Services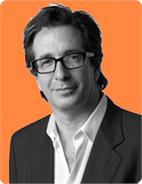 Procurecon for Digital & Marketing Services The only dedicated marketing procurement conference in the world. Hyatt Regency Pier 66, November 12 – 14, Fort Lauderdale, USA
Session 1 – Darren Woolley will speak on 'How Do You Source An Agency? Agency Search & Selection Best Practices' along with Kerry Aspinwall, Global Marketing Procurement Lead, Google.
Session 2 – Darren Woolley will speak on 'Developing A Pricing Model for Creative Agencies' along with Jennifer Murasky, Director of Corporate Services, Pharmavite.
To book or learn more, click here.
Most In Demand this Month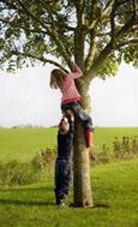 In the past month at TrinityP3 we have helped our clients achieve their goals in the following ways:
• Managed a Creative Agency Review for a global Auto client. • Reviewed the Creative Rate Card for an FMCG client. • Benchmarked SOW Resourcing for an FMCG client. • Reviewed Media Rate Deliverables and Added Value for a global Telecommunications client. • Benchmarked Agency Remuneration for a global Retailer. • Managed and facilitated a Stakeholder Collaboration Survey for a global Telco. • Benchmarked TV Production costs for a global Telco • Benchmarked Agency SOW and Financials for a global Travel client. • Negotiated the agency retainer for a global Travel client. • Managed a Digital Agency Review for a global Auto client.
If you would like assistance or advice on any aspect of your marketing spend, contact us today for a confidential discussion.