Welcome to the September edition of TrinityP3's e-newsletter. Here we bring you updates on the people, purpose and processes that are important to the marketing industry.
Have a question about
agency search and selection,
agency engagement and alignment, or
agency benchmarking and monitoring?
Just ask us, we'd be happy to help.
Stump the Strategist – this Wednesday!

September 19, Sydney, 6.15 – 8.00pm Level 1, 608 Harris St, Ultimo Open to TrinityP3 Clients and Guests – book through Eventbrite
TrinityP3 invites you to Stump the Strategist
It's like 'Who's line is it anyway?' mixed with marketing and a few drinks. Bring your team and a marketing problem and see if you can "stump the strategist" – with the team from Step Change Marketing solving marketing problems from the audience in 9 minutes.
So whether you have a strategic challenge you'd like solved or you'd like to see what others are stumped by, come on your own or as a team for some 'left of field' thinking – it's practically free and it's fun. This event is open to all – book your place now at Eventbrite.
Data driven insights are the new black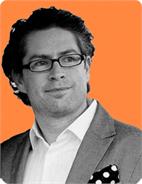 This is a guest post by Anton Buchner, a senior consultant with TrinityP3. Anton is a lateral, innovative thinker with a passion for refocusing business teams and strategies, creating visionary, data driven communication plans, and making sense of complex digital marketing environments.
Everyone's talking about data. Big data. Privacy of data (thanks Zuckerberg). ADMA changing its name recently to the Association for Data Driven Marketing & Advertising. Even the AANA Congress earlier this year was finally saying data is critical when looking at "Marketing Over the Horizon".
Well I can safely tell you, stop looking over the horizon and start focusing on the data you have in your organization, because you are sitting on gold. The trouble is most organizations are drowning in data.
Very few are harnessing the power of data by spending enough quality time to really look for valuable and actionable insights. Trends, patterns and real insights that will help drive your marketing and customer engagement to a whole new level.
Continue reading Data driven insights are the new black
Media Optimisation Event – Oct 4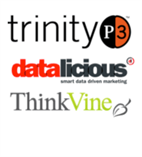 Channel Marketing Optimisation – presented by TrinityP3, ThinkVine & Datalicious October 4, 2 – 5pm, City Hotel, Sydney
TrinityP3, ThinkVine and Datalicious have combined forces to create an event to help our clients and partners boost the value generated from their current media investment. This event is aimed at senior marketing professionals.
Focus on strategies to optimise your online and offline spend by: • Optimising your agency and processes • Analysing and optimising current spend through media attribution • Optimising channel mix and predicting future ROI through marketing mix modeling
To register attendance for the event please go to Eventbrite. All ticket sales donated to UNICEF.
Beware the production consultant!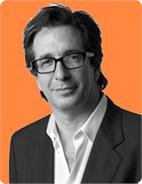 So what are the 3 most common concerns marketers have about engaging an advertising production consultant?
We have been providing production consulting advice since we started in 2000. In that time we have assessed, managed, negotiated and reviewed productions both in Australia and around the world, especially in Asia.
These productions have included TV, print and increasingly major digital projects, but it's interesting that most concerns are in TV production. And the biggest concerns are from marketers who have had poor experiences with arrogant and aggressive consultants hell bent on delivering savings at any cost.
It is for this reason that the same 3 concerns arise every time. And they are concerns that go to the very heart of the marketer / agency relationship…
Continue reading 3 most common concerns marketers have about engaging an advertising production consultant
TP3 announces Nathan Hodges as GM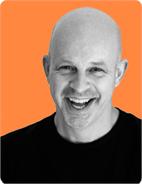 Nathan Hodges is to take on a more expanded role in TrinityP3 as newly appointed General Manager Australia & NZ.
Hodges, who has an advertising, marketing and facilitation background, has been a Business Director with TrinityP3 since 2010. He will now be managing the day to day operations of TrinityP3's clients and expanding group of consultants.
Hodges main focus will be ensuring TrinityP3's clients are well serviced across Australia and NZ, focusing on current projects, relationships and bringing added value to the company's offering, with a particular focus on team dynamics and behavioural change. For the past 2 years Hodges as led many of TrinityP3's projects in the Sydney market and is well respected by clients and their agencies.
Founder and MD Darren Woolley stated "Nathan is the perfect fit for our business, with a keen belief in the value of strategy and creativity to build brands and business value combined with an acumen to manage relationships and resources to deliver effective outcomes efficiently. There is no better person to help the company continue to grow and develop both locally but internationally as well".
Top Tweets for the Month

Top 5 August Tweets @TrinityP3 Tweets
Creativity is a skill and not magic, genetically inherited, or a blessing from God – 1 Retweet, 27,540 Impressions
Thoughtful China: TBWA's Keith Smith on why advertising is getting sexy in China – 1 Retweet, 18,472 Impressions
More than 40% of mobile phone traffic in Australia is driven by mobile search, according to research by Adobe – 1 Retweet, 13,798 Impressions
12 innovative media options you may not see proposed by your media agency – 2 Retweets, 9,532 Impressions
Why does the big brand idea always seem to mean big advertising bucks? – 2 Retweets, 9,371 Impressions
Most In Demand this Month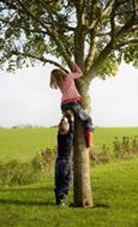 In the past month at TrinityP3 we have helped our clients achieve their goals in the following ways:
• Managed a Print Management Strategic Review for a financial services client • Managed a Contract Review for a retail client • Benchmarked TV Production costs for a global FMCG client • Benchmarked Media Remuneration for a global automotive client • Reviewed Media Strategy for a global airline client • Managed a Supplier Transition Process for a global automotive client • Benchmarked Media Buying for a federal Government client • Reviewed Demand Channels and Strategies for a global airline client
If you would like assistance or advice on any aspect of your marketing spend, contact us today for a confidential discussion.