Welcome to the September edition of TrinityP3's e-news for 2013.
Have a question about
agency search and selection,
agency engagement and alignment, or
agency benchmarking and monitoring?
  Just ask us, we're always happy to help.
Efficient process for agency selection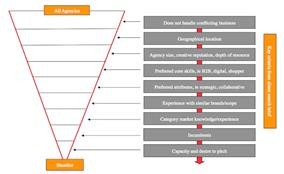 This post is by Darren Woolley, Founder of TrinityP3.
Time and again I read about marketers and procurement wasting valuable time and money in their RFP and tender processes. They do this by taking as many agencies as they can handle through a long and cumbersome selection process.
Rather than wasting time and effort, we use a Filter or Stage and Gate process in managing potential agencies for our clients. The process is more efficient and effective. It also allows us to manage more and more complex selection processes where there could be multiple possible combinations of suppliers at the end of the process.
Deconstructing The Pitch Process
Basically a process of testing Capabilities, Chemistry, Skills, Cost and Contract in a particular order can define the typical pitch process. Some people make the mistake of taking every agency through the entire process. But if you provide a hierarchy of importance to this process, then it makes sense to use these criteria as a filter process. If an agency is not ideal or the best in the lower order criteria, why would you continue to assess them in the later stages hoping for a miracle.
Continue reading A more efficient process for selecting the perfect agency
TrinityP3's PASA Discount offer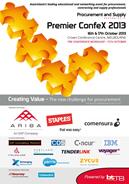 Procurement & Supply Australasia Premier Confex 16 – 17 October, Crown Conference, Melbourne
As a key sponsor of the event, TrinityP3 has a number of 40% off entry tickets – if you are a key Procurement decision maker, please click here to take advantage of this strictly limited 40% OFF offer.
The programme is designed for a cross-section of procurement, contracting and supply professionals with the aim of stimulating new ideas and shake up existing thinking. The theme Creating Value – The New Challenge for Procurement reflects the very real challenges facing the profession at a time when it is again asked to do more with less. Jonathan Dutton, TrinityP3 Chairman will MC the event. Darren Woolley, TrinityP3 MD will present a seminar in Stream E – Creating Value By repositioning procurement speak titled Rebrand or Reposition? – Defining and communicating the value of procurement. For more information, click here
Digital pricing models stuck in the 90s?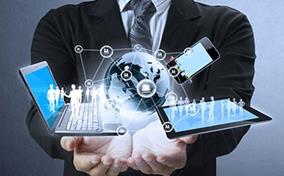 This post is by Anton Buchner, a Senior Consultant at TrinityP3.
I'd like to spark some healthy and honest discussion on global network agency groups versus independent agencies.
This post is focused on how global agency networks (Globals) are often overcharging for major digital solutions whether they be websites, platforms, Apps or e-commerce solutions.
Before we launch into it, Globals have many positives such as knowledge sharing, scale, training, integration, client bases, staff growth opportunity etc. However having worked in Globals and Independents, and now assessing both there is often a major mismatch in charging for digital solutions.
The premise is that the Globals justify charging higher prices on two levels:
Continue reading Are digital agency pricing models stuck in the 90s?
Pitch consultants working for agencies…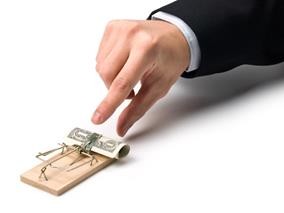 This post is by Darren Woolley, Founder of TrinityP3.
One of the things that we have always held sacrosanct at TrinityP3 is the concept of independence. What I mean is that we provide totally independent advice to our marketing and advertising clients. This means, as stated on our website, that we do not do work for advertising agencies or any suppliers or vendors of our clients.
But recently conversations with marketers and procurement professionals in the industry make me question if this is such an important distinction. It appears that independence is not that valued if it means lower costs.
Making money from agencies and suppliers
Believe me, I know the attraction. Adding agencies and suppliers to your client base effectively more than doubles your revenue opportunities. As marketing procurement is a relatively niche consulting practice, it is a very attractive way to increase the revenue base, especially at time of financial constraint. And as a consequence, many of our competitors generate income from agencies and suppliers in a number of ways:
Continue reading Why agency pitch consultants should never work for agencies
Speaking & Events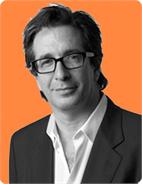 Agency Symposium 14, 15, 16 October, Hunter Valley
The 2013 Agency Symposium has been designed to bring together the leading minds from media and creative agencies to learn from international and local speakers as well as from each other. It's the ONLY conference in ANZ tailored specifically to the needs of leading agencies. Nathan Hodges, TrinityP3 GM will faclittae a Round Table Discussion. For more information, click here
Top TrinityP3 Posts for the Month
Top 5 TrinityP3 posts for August
1. Publicis Omnicom Group merger – what is in it for marketers? 2. What are the biggest issues and challenges facing media today? 3. How do you pitch when you're the incumbent agency? 4. Defining the scope of advertising agency services to determine agency compensation 5. Agency compensation is now more about performance than cost
Most In Demand this Month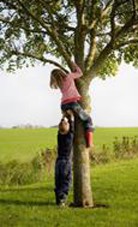 Last month at TrinityP3 we helped our clients achieve their goals in the following ways:
Managed and assessed TV production campaign costs for a global Alcoholic Beverges client
Managed and assessed TV production campaign costs for a global Telecommunications client
Assisted with a creative agency review for a Motoring Services client
Managed and assessed TV production campaign costs for a global FMCG client
Managed and assessed TV production campaign costs for a global Restaurant client
Prepared Tender Value Benchmarking for a state Government client
Managed a strategic supplier alignment for a global FMCG client
Managed a Digital Technology Review for an FMCG client
Asessment remuneation for a roster of agencies for a global Alcoholic Beverages client
Benchmarked the level, mix and cost of agency resources against a scope of work for a Telecommuncations client
If you would like assistance or advice on any aspect of your marketing spend, contact us today for a confidential discussion.