The annual Australian Marketing Institute Awards for Marketing Excellence are presented to organisations and marketers who have achieved extraordinary success from innovative and effective marketing practices, having regard to the particular circumstances of different industries, budgets and the diversity of marketing programs. At the Awards Gala Dinner, each category winner will be announced along with the Marketing Program of the Year. Other prestigious awards include the Trinity P3 Future Leader Award, Marketer of the Year and the Sir Charles McGrath Award.
Where:
 Grand Hyatt, 123 Collins Street, Melbourne, VIC, 3000
When:
 Thursday 22 October 2015, 6:00pm
Click here to book
 ISBA/IPA – Good brief Week Events – November 2-6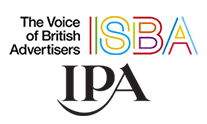 Recognising the marketing world is evolving very quickly and  that everyone's briefing skills could do with a little polishing, ISBA & IPA have created a week-long series of six different inspiring  events, debates and discussions designed to focus on sharing great briefing practices. An opening debate on "Whose Brief is it Anyway!" with clients and agencies sharing views, will set the scene for the week;TrinityP3's Founder and Global CEO, 
Darren Woolley
 will speak on "Briefing to achieve integrated ideas and encourage maximum Agency Collaboration". Many clients complain that their agencies do not collaborate or play well together, claiming there is always one agency that wants to take the lead, when clients believe that great ideas can come from any discipline. In an era where integration of ideas across multiple touchpoints and platforms has never been more important, come and hear some top briefing tips for encouraging integration and collaboration from the energetic 
Darren Woolley
, a marketing consultant who travels the world sharing his thoughts on how to manage relationships more smartly.
Where:
 Karmarama / 20 Farringdon Road, London EC1M 3HE
When:
 Wednesday 4 November 2015, 8:30am-10:00am
Presenter:
 Darren Woolley / Founder and Global CEO / TrinityP3 Marketing
Click here for more information
Webinar – 
October 21: Aligning your digital marketing to marketing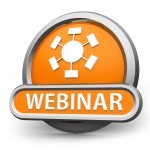 Continuing our fortnightly Marketing Management Webinars
When: Wednesday 21 October, 1:00pm- 2:00pm 
Presenter: Anton Buchner
Topic: Aligning your digital marketing to marketing
As the digital revolution enters yet another new phase, marketers are struggling to keep pace. Over the years many marketers have dabbled in new technologies by setting up silo activity with digital, search, social, mobile & experiential teams. As a result, Data divisions and IT departments have also failed to align to these new demands. We will reveal how leading businesses have broken down silos, allocated business driving objectives, and aligned digital resources and departments around common marketing KPIs.
Click here to register
Webinar – November 11
: The challenges for Marketers in a carbon constrained future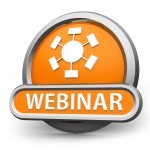 When:
 Wednesday 25 November,1:00pm- 2:00pm
Presenter:
Christopher Sewell
Topic:
 The challenges for Marketers in a carbon constrained future Whether you believe that the environmental movement is just a leftist plot or you are a realist that can see the opportunities that await in a cleaner, leaner eco-friendly future, you need to understand what challenges lay ahead in a low carbon economy. This concise picture of the language, views and scenarios facing business today will help you plan your long term marketing in a sustainable manner.
Here is the past Webinars recording videos:
Transforming Production for the 21st Century
How many agencies do you need and how to get there
SAGE – Secrets of Agency Excellence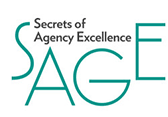 Hear 
David Angell
, TrinityP3's Melbourne General Manager speak at Secrets of Agency Excellence (SAGE) as it returns for a third year, focusing on providing boutique agencies with the tools to grow successful agency businesses. The intensive, one-day masterclass talks to agencies and agency owners working across the broad marketing services spectrum, including creative, media, PR, digital, design and production companies. The practical sessions will feature high-profile agency bosses with a proven track record of building thriving agency businesses; leading marketing consultants; and agency executives that are the best in their field, including chief financial officers, creatives and strategists. SAGE brings together some of Australia's best-known agency leaders into one room to share their secrets to success.
Where:
 Pullman Quay Grand Sydney Harbour, 61 Macquarie Street, Sydney, 2000
When: 
Thursday 19 November 2015 Click here for more information
Mumbrella Future Leaders Program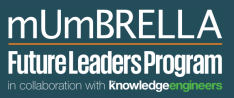 Join TrinityP3's Sydney General Manager 
Nathan Hodges
 as he shares his insights on what's needed to lead successful agencies.The Mumbrella Future Leaders Program, is an intensive mix of group workshops, experiential learning and mentoring. It's designed to build the skills and knowledge you need to become a senior agency leader in the modern marketing world. The skills required to lead successful agencies of the future are rapidly changing. Clients now expect agencies to be able to blend innovation, collaboration and a deep understanding of their business – and all at a reasonable cost.
Who should attend:
The program is for senior managers and directors from all agencies across the APAC region including creative, media, PR, digital, design and direct.
Where: 
Royal Randwick Racecourse, Sydney
When:
 25-27 November 2015, Registration from 8.30am
Cost: 
Prices start from $2,200
Click here to register
What's Hot
Most in Demand for this Month
We exist to help marketers solve their marketing dilemmas and here is how we achieved this in October:
Advertiser and Agency Workshop for a financial giant

Creative Agency Pitch for a health insurance provider

Core Skills Workshop Delivery and Process- Specific Induction Modules for an infrastructure provider

24 Hour 

TVC

 assessment for a food manufacturer

Competitive Agency Remuneration Benchmarking and Modelling Advice for a health insurance firm

Media Agency Full Service Search & Selection for a food provider

Roster Rationalisation and Implementation Process for banking organisation
---