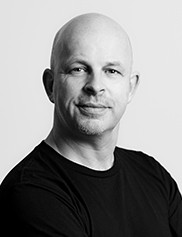 ANZ
Nathan Hodges has worked with over 150 of the world's most successful marketing organizations, advising on more than 250 different brands and almost 500 different products.
He has solved problems, generated ideas, re-engineered structures and processes and led change for clients as diverse as Toyota, the Ministry of Sound, Remy-Cointreau, ANZ Bank, Nestle, Suncorp, British Gas, United Biscuits, Lendlease, the UK Labour Party, the Federal Government, Telstra and Qantas.
Nathan was the first marketing director of People Telecom and has won awards for his strategic work with some of the most famous advertising agencies in the world, including BBH and DDB London.
His management approach doubled the revenue of the largest account in Australia's biggest ad agency in just 18 months. With his wife, Nathan has started several businesses from scratch over the last few years – something that has given him a real-world entrepreneur's view of how business should actually work.
As TrinityP3's Managing Director, Nathan applies his knowledge and creativity to the specific challenges of marketing culture, structure and process, roster management, team dynamics and behavioural change. He is a highly experienced facilitator and conference leader.
Our People
TrinityP3 Marketing Management Consultants are industry professionals who have a minimum of ten years industry experience and are subject matter experts in all areas of marketing, media and advertising. Located across Asia Pacific, Europe and the Americas you can meet our people here.
If you are interested in working with us then click here.