---
Media Audits in a Digital & Data Driven World?
I remember this conversation from a few years ago as if it was yesterday.It was a frank discussion on media with the Australian CMO of a global consumer goods company. It was also the first time I started to question the value of media audits (or as I like to term them, 
media benchmarking
, as there is no formal audit process involved). His global organisation was committed to a process of regular media auditing of their media agency. In fact the agency remuneration was linked to the media agency achieving or improving a lower CPM (Cost Per Thousand). But the CMO was concerned. He would regularly see his competitor's advertising on television, but only ever saw his own on the agency reels when he approved it. Sure, he knew the media was being delivered and the agency delivered post campaign reports. The media audit reported that they were achieving the reach and frequency objectives. So why did he not see his ads on-air?
Continue reading…
Case Study: Data Quality Management & Benchmarking
Challenging Problem: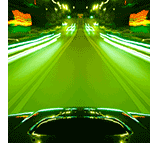 An Australian Brand Marketing Manager was initially looking to assess email providers, and was questioning the value of two existing suppliers to their organisation. Once they discussed the issue with TrinityP3, the real challenge identified and agreed, was how to assess the value of all available data sources to ensure that the organisation was set up for a customer-centric marketing approach prior to assessing external vendors.
Solution:
The Marketer engaged TrinityP3 to assess:
the level, mix and capabilities of current resources across branded communications, digital experience and website, customer care, insights, analytics, research, technical delivery and retail shops
the current processes and the management of those processes including databases, data transfers / integrations and technology
the efficacy of the current performance measurement and reporting systems in place.
Continue reading…
Podcast: Intuition versus data and fact-based decision making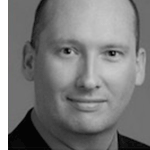 Managing Marketing is a podcast hosted by TrinityP3 founder and global CEO, Darren Woolley. Each podcast is a conversation with a thought-leader, professional or practitioner of marketing and communications on the issues, insights and opportunities in the marketing management category. Ideal for marketers, advertisers, media and commercial communications professionals.
Glenn Granger, CEO at 
Marketing QED
, talks data with Darren and its role in informing fact-based decision making rather than simply relying on intuition. They discuss the challenges, processes and benefits of taking a 'Math Men' approach to marketing instead of the traditional 'Mad Men' style. And provide insights into why we work the way we do and how to improve.
You can listen to the podcast here.
Webinar: 
October 21: Aligning your digital marketing to marketing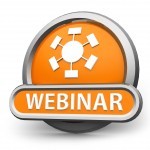 Continuing our fortnightly Marketing Management Webinars
Date: Wednesday October 21
Time: 13:00 – 14:00 AEST
Presenter: Anton Buchner
Topic: Aligning your digital marketing to marketing
As the digital revolution enters yet another new phase, marketers are struggling to keep pace. Over the years many marketers have dabbled in new technologies by setting up silo activity with digital, search, social, mobile & experiential teams. As a result, Data divisions and IT departments have also failed to align to these new demands. We will reveal how leading businesses have broken down silos, allocated business driving objectives, and aligned digital resources and departments around common marketing KPIs.
Read the Ultimate Guide to Digital Marketing in a Data-Driven World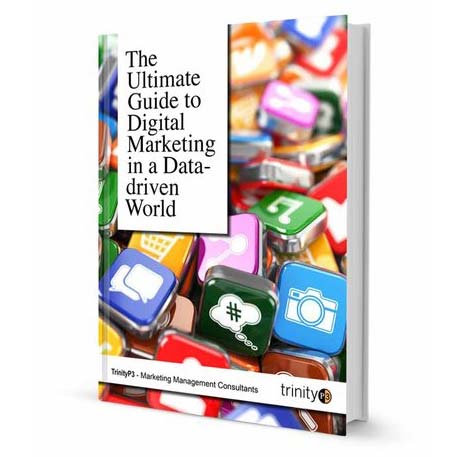 This comprehensive Guide will not only demystify the world of digital and data by explaining how it works, it will also help you put some logic back into your marketing approach. There are no bells, no whistles, no hype. This Guide simply aims to help marketers get back to basics, business logic and follow the path from confusion to clarity… Simply fill in your details to download all 10 Chapters of the Ultimate Guide to Digital Marketing in a Data-driven World now.
Click here to Download your FREE copy.
Humanity in Marketing and Media September 18th, Sydney
Humanity in Business is proud to present the Humanity in Marketing & Media Summit showcasing the new paradigm of leadership that is striving to create truly authentic, customer centric brands. A new breed of leaders in the marketing and media industry is beginning to emerge. These leaders are driven by a need to create authentic relationships with customers and in doing so, are creating game changing strategies around how products and services are taken to market. They are passionate about creating brands that truly care about the consumer and are striving to make a link between their personal values, organisational values and the values of the customer.
Click here for more information…

To view the EyeLevel keynote on this topic and the answers from industry thought leaders click here.
Most in Demand for this Month
We exist to help marketers solve their marketing dilemmas and here is how we achieved this in September:
24 hour

TVC

Assessment for a beverage and food company

Training Development and Design for a multinational property and infrastructure firm

Roster Rationalisation and Implementation Process for a financial institution

Centralised Production Services Implementation for a property giant

Development of

 Print Procurement Model for an educational institution
---