---

Watch how to bring your advertising production into the 21st century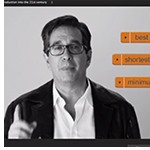 Like all areas of business, advertising production has been impacted by technology and particularly digital technology, which has had a huge impact on broadcast production and print production and obviously created the discipline of digital production. But looking back over the past 15 years it is clear that while the advertising industry embraces some technology advances (such as the digital pre-press process), they can be incredibly slow embracing those that deliver efficiencies to the advertiser (such as giving up film for digital broadcast).
Click here for more information…
Read a case study on managing an over budget television production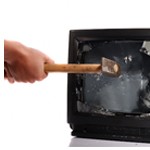 An Alcoholic Beverage client sent a TV commercial production budget to TrinityP3 for assessment. When the documentation, including creative, agency and production-company quote along with the director's treatment and production schedule arrived it was immediately obvious that the budget as presented was over the clients target production budget by more than 30%. In fact the ultimate price would have been higher as we discovered that the music cost and overseas client travel costs were not included.
Continue reading…
Read why you should stop paying your agency production mark ups immediately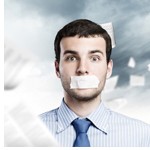 With all of the recent controversy about secret media commissions, kick backs and the like, it is no wonder that many advertisers are overlooking the same behaviour happening with agency production mark-ups. Just the other day I read a publication from a reputed local industry 'finance guru' who was justifying the practice of charging production mark-ups on external supplier arrangements.
Download the TrinityP3 Guide to Television Advertising Production Governance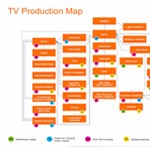 The television advertising production process is complex and technical. It involves a large number of agreements and contracts with third party companies and individuals. It also involves the creation and procurement of performance rights, intellectual property and any associated moral rights. From a governance perspective, it is a potential minefield of risk, which is why most organisations and individuals are inclined to default to allowing their contracted agency to manage this on their behalf. This default makes sense only if the agency is managing production procurement and management to an acceptable standard of due diligence and governance. It is also important to ensure that the agency is not operating outside of their contracted level of authority, especially in regards to binding the advertiser to legal agreements on their behalf.
Click here for more information…
Watch the Webinar on how to transform your advertising and content production for the 21st Century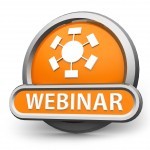 TrinityP3 Marketing Management Webinars 
Managing marketing and your agency suppliers continues to become increasingly complex and time consuming. TrinityP3 Marketing Management Consultants are thought-leaders in all aspects of marketing management to improve marketing and agency performance and increase implementation efficiency. This series of webinars are your opportunity to hear the latest industry best trends and practices from the consultants working in this category on a daily basis regionally and globally. An interactive approach means you will be able to have your specific questions answered by industry leading practitioners.
Watch the video here.
ProcureCon Marketing

ProcureCon Marketing is designed for heads of marketing procurement eager to grow their role and influence within the overall business. As the only conference bringing together 150+ procurement marketing decision-makers from Europe's top marketing spenders, this is your one opportunity to benchmark your function against the best-in-class. TrinityP3's very own, 
Darren Woolley
, will be presenting  "The Rise Of Content Marketing: How Can Marketing Procurement Best Manage This Transformation" Where: London –  specific location details to come When: Tuesday 14 June 2016 to Thursday 16 June 2016 To register, 
click here
10 years, 1,000 posts – the all-time greatest top 10 from TrinityP3
Ten years on and we have posted the one thousandth post here on the 
TrinityP3 blog
. I think that is an achievement worth celebrating. The marketing management space is very different today to how it looked ten years ago. And TrinityP3 itself is a very different consulting firm to what it was back then. The post topics reflect that, if you take the time to look back to some of the earlier posts they capture the topics and issues of the time.