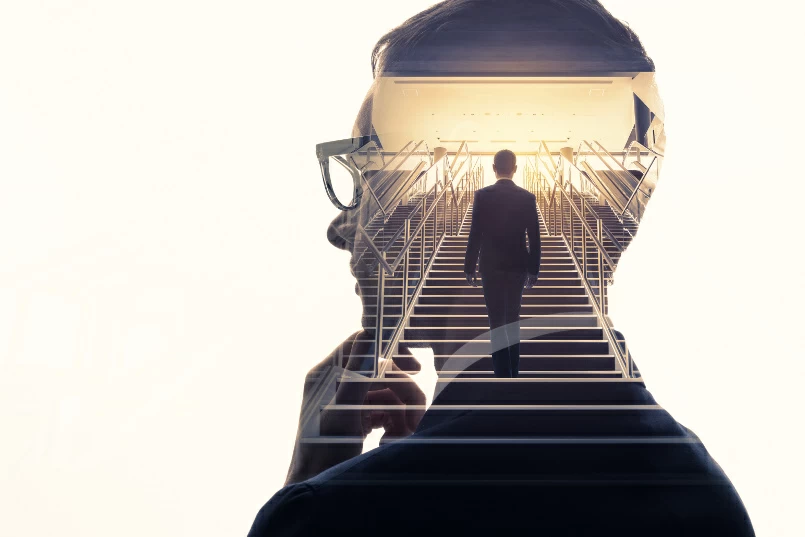 This post is by Anton Buchner, a senior consultant with TrinityP3. Anton is one of Australia's leaders in data-driven marketing. Helping navigate through the bells, whistles and hype to identify genuine marketing value when it comes to technology, digital activity, and the resulting data footprint.
According to KPMG's research practice, KPMG Acuity, and as revealed in their report "Keeping us up at night. The big issues facing business leaders in 2019", three of the top 10 issues facing Australian business leaders at the moment are:
Digital Transformation (coming in at #1)
Innovation and disruption (coming in at #2)
Customer Centricity (coming in at #5)
Statistically valid?
Now before I go on, I am always interested in the sample size and quality of any research before delving in.
KPMG outline "that they engaged a broad spectrum of C-level leaders from a diversity of industries". In total 220 leaders – some with fewer than 50 employees, and some running companies with revenues of over $1 billion a year." Most were from the private sector, but the public sector is apparently still well represented.
Without the specifics it's hard to determine how the answers skew for relevant businesses, however, we'll assume for argument sake, that they are statistically valid.
Independent view
I'd like to explore each of the three areas above and offer TrinityP3's independent view on what we're uncovering with marketers that we've been working with over the past 12 months.
However, as you'll see, there is often an overlap with each area.
Digital Transformation
The KPMG report indicates that digital transformation means very different things to different people. From new backend systems to improved reliability of the user experience; digitally connecting and automating processes; developing new digital products; using data to make predictive decisions; to completely transforming the business model.
And for many, digitally transforming the employee experience is just as important as improving the way the organisation serves its customers.
We agree. One of the biggest challenges in this space is definition.
Mainly borne out of digital businesses paving the need for all other businesses to transform. And then the tech vendors selling a simplified dream to get sales traction.
When it comes to marketing management, digital transformation opportunities are as wide as they are deep.
Two consistent areas that we're observing when initially assessing marketing management challenges are:
1. Collaboration tools to solve process inefficiency
Collaboration tools have become the mantra for trying to create efficiency in marketing teams. With the aim of trying to overcome outdated legacy processes.
We're seeing multiple systems being used for project management; communication / messaging; document sharing and editing; and connecting. Everything from Google Hangouts, Slack and Outfit, to Cherwell, Trello boards, Google Docs, Workamajig and many more.
But are they really driving greater efficiency?
With multiple systems, and different teams using different solutions, we're not seeing a huge amount of alignment.
We're seeing collaboration solutions isolated to some parts in the planning, ideation and execution stages of marketing communication. Which can be hugely efficient in one team, but highly inefficient overall due to the duplication of effort in other teams.
So rather than a ticking 'collaboration' off your 'to do' list by adding a laundry list of tools, we'd recommend that you map the end to end process of marketing management. Then decide which areas you require to be solved with greater collaboration. And then identify the user locations, seniority and specific requirements. Once agreed as a unified marketing team, then you can identify the relevant tools.
I wonder if your digital team has just forged ahead and implemented collaboration tools without you knowing? Maybe they have identified great solutions. And maybe these can be aligned across your team. Or maybe a solution exists in another area that can be utilised by all.
Ultimately all of the above will influence your work culture. And without real alignment, you run the risk of creating frustration, tension, stress, and potentially unproductive and disengaged employees.
2. Digital structures with ineffective areas of excellence
Over the past 20 years, it has been beneficial to build specific digital teams. It was originally an area of uncertainty. A 'test bed' for most marketers and agencies.
Whilst there have been many train wrecks, the successes now drive the standard. With Google, Facebook, and now Amazon platforms commanding the majority of online advertising spend. And digital technology being a societal norm.
Today, we are seeing the 'digital team' comprised of a myriad of discipline specific structures including: SEO, programmatic media, website management, audience analytics, content producers, editors in chief, community management, social owned assets, paid social, development, UX, conversion optimisation, and the list goes on.
However, in the chase for excellence we're also seeing marketing structures that don't support the marketing strategy.
And as marketing strategies start to evolve to solve challenging market conditions, we're seeing the same structures being applied with a different outcome expected.
This can work in the short term where we're seeing 'agile' teams being created for specific projects. However, some of the risks with this approach can be team burnout, conflicting KPI management, and the negative impact on overall team culture.
It's no surprise organisational silos are one of the leading barriers to digital transformation worldwide too.

Unfortunately, for the long term, we're not seeing marketing drive excellent value when they retain a 'digital team' in isolation.
And worse still we're identifying a lack of productivity tracking, a lack of formal financial recovery modelling, and a lack of workflow prioritisation.
Is it time to reassess your approach to digital marketing capability management?
Innovation and disruption
The second biggest area that was keeping business leaders up at night was innovation and disruption.
The risk of being blindsided by a fresh new start-up or disrupted by a giant from overseas.
Over the past few years we've seen it all:
Aldi capturing around 12% of the grocery market
Amazon starting modestly but still predicted by analysts to dominate the Australian retail landscape in a few years
Japanese life insurance giant, Daido, entering the Australian retail life insurance market via its 14.9% share of start-up Integrity Life.
Plus German-owned Kaufland on the way to further shake up Australia's $90b grocery sector with initial sites in Melbourne and Adelaide.
One survey respondent in KPMG's study revealed, "New technologies are disrupting traditional distribution methods and audience habits. We need to adapt our products to take advantage of the opportunities and avoid being disrupted by others."
The basis for all this is an obsession with the customer (or consumer). Most disruption has occurred due to a frustration with customer experience. Think Uber, Grab, AirBnB, Netflix, and Deliveroo.
And you only have to look at the vision statements of these online leaders to get it:
Amazon: We seek to become Earth's most customer centric company
Zappos: Delivering happiness to customers, employees, and vendors. One day, 30% of all retail transactions in the US will be online. People will buy from the company with the best service and the best selection. Zappos.com will be that online store.
Trip Advisor: Help travellers plan an ideal trip. With the guiding principles of: to give travellers a voice to share their experiences, promote consumer choice and encourage a level playing field for everyone in the industry– all within a free forum for sharing open and honest opinions.
Plus the story of one of Australia's latest innovations, Slyp – the smart interactive receipt that eliminates the need for paper receipts. Take a moment to read the Founder, Paul Weingarth's story. It's a cracker:
While on his long service sabbatical from PayPal, Paul needed to buy some power tools.
At the hardware store Paul grabbed the most high-end chainsaw he could find – you know what they say, a poor tradesperson blames their tools!
At the checkout, Paul paid with his iPhone using Apple Pay and when the transaction was complete, the cashier handed him back a half a meter-long paper receipt and advised him to take a photo of it with his phone and email it to himself.  She explained receipts are required for warranties and returns and that they can fade after 90 days.
As a self-professed 'payments nerd', Paul left the hardware store mystified and with two burning questions – since payments today are smart and frictionless, why aren't receipts?  And in a customer-centric, data-driven world, why are customers handed the burden of receipts?
Receipts create nothing but chaos for customers, they are bad for the environment, and they're a missed engagement opportunity for retailers. Paper receipts are one dimensional in that they act as a proof of purchase for claims (return, warranty, expenses, etc.) This results in ¾ of receipts being thrown into the bin shortly after a purchase. In a world that relies heavily on data to deliver optimal customer experiences, paper receipts are a gigantic missed opportunity.
Having led PayPal Australia's merchant partnerships team, Paul realised the value of creating seamless customer experiences in the online world. Online merchants leverage an unfair advantage over bricks and mortar retailers as they capture customer data at the point of checkout and use it to understand and re-engage their customers.
Paul realised that if we could re-imagine receipts by putting the customer at the center of the experience, then receipts could serve as a platform to reconnect customers with merchants. If receipts became something that intuitively helped customers and they wanted to engage with them, then we can turn the end of a transaction into the beginning of a relationship.
Paul spent the rest of his time off exploring what a world without paper receipts would look like…after a year of research and development, Paul assembled a team of fellow payments and data nerds and invented the smart receipt and Slyp was born.
Hence customer centricity is naturally entwined with innovation and disruption. And in most projects that we work on it makes marketing messy.
Hence there are three distinct solutions for marketers. To:
re-look at marketing performance and identify the transparency of cost versus value – especially when it comes to media innovation
realign structures to strategies
and rethink processes that not only deliver efficiency, but also build desired behaviour
Customer Centricity
As KPMG outlines in its report, businesses haven't typically put customers at the top of their prioritisation list. Instead they have been tacking the customer experience – their journey – on at the end and explored it through management tools like Net Promoter Scores.
But in today's socially connected world the customer expectation has grown much stronger. And customers can move faster than ever in a world full of knowledge, choice and peer recommendation.
Companies have tended to turn to digital technology to solve customer-centricity. However, as I've mentioned above, truly successful outcomes put the customer at the centre and respond to a human need.
I'm sure you've gathered, that there are massive challenges in trying to become customer centric. And understanding what customers really want is far from easy.
I still love Steve Jobs' quote:
"Some people say, "Give the customers what they want." But that's not my approach. Our job is to figure out what they're going to want before they do. I think Henry Ford once said, "If I'd asked customers what they wanted, they would have told me, 'A faster horse!'" People don't know what they want until you show it to them. That's why I never rely on market research. Our task is to read things that are not yet on the page."
And at the end of the day, most research points to a human truth that people hate being ripped off and don't want to pay more than they have to. In fact, ideally, they'd prefer to pay less. And as more and more discounters enter our market, people are being trained to expect cheaper prices.
We're seeing trust and credibility continue to be eroded. The Australian banks have been hammered by the recent Royal Commission. Political leaders are being back stabbed and policy back-flips are becoming commonplace. Sporting team culture and performance are being impacted by poor player and management behaviour.
What does all this mean for marketing management?
When it comes to discussing customer centricity, we often end up in an assessment of team culture. Getting under the skin of what the current motivations, behaviours and feelings really look like beyond the marketing org charts, role descriptions, process documents, communications plans and marketing spend.
Because to be truly customer centric you need to put yourself in the centre with your customers and walk together.
Ensuring that you not only create ethical products and positive experiences that add value, but that you communicate with authenticity and transparency. All with the underlying foundation of respecting human values in exchange for their investment or spend on your products and/or services.
Sorry to end with idealism
However, when it comes to assessing the impact on marketing of Digital Transformation, Innovation and Disruption, and Customer Centricity it's easy to get lost in the weeds.
At TrinityP3 our aim is simple:
We want to improve the marketing output of every single organisation that engages us.
And customer satisfaction is the ultimate goal with every project. Below are just some of the kind things clients have had to say about working with us:
"The TrinityP3 team provided invaluable industry insight and strategic consideration in the process of reviewing our data and digital investment strategy. It was this insight and advice that allowed us to quickly identify the opportunities and requirements we needed to be able to move forward. We would happily engage with TrinityP3 for their advice and knowledge when considering future marketing opportunities."
Mark Hassell, Chief Customer Office at Virgin Australia
"We engaged Trinity P3 to help get our customer management back 'on-track'. Although we pride ourselves on being customer-centric we had slipped into a silo based view of all the customer touchpoints. Trinity P3 was engaged to help us with best practice agency support, internal working arrangements and end-to-end customer management. The process gave us the perfect opportunity to pause and then refresh our go-to-market strategies. Trinity P3 were instrumental in pulling together all the internal and external parties and coaching us to a best practice outcome that was fit for our purpose. Throughout the process Trinity P3 demonstrated their broad knowledge, leadership and critical planning ability."
David Scribner, Chief Executive of Virgin Mobile Australia
"With content marketing an increasingly important component of VisitCanberra's marketing program, it is vital we are equipped and structured to manage our efforts effectively. VisitCanberra engaged TrinityP3 to conduct a review of our content marketing eco-system, looking at key facets across our people, processes, technology and culture. Anton and his team have been a pleasure to work with, and their recommendations will help ensure we are on track to meet our commercial targets."
Kelly Ryan, Group Marketing Manager at VisitCanberra
Is your marketing strategy supporting the business goals and objectives? Find out more about our qualitative and quantitative approach here
Want more articles like this? Subscribe to our newsletter: