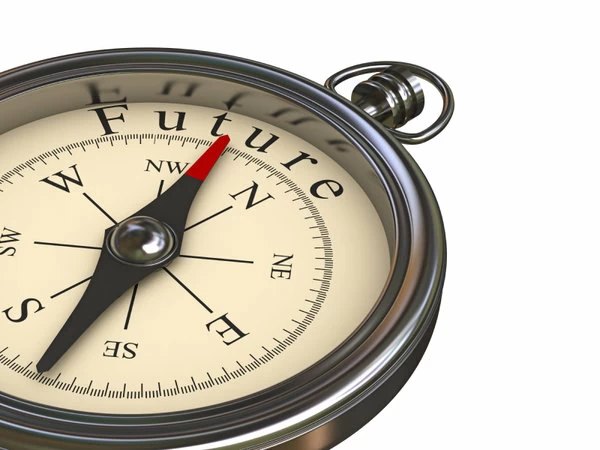 This is a guest post by Mike Morgan, Founder and Director of High Profile Enterprises – SEO and Content Strategy Consultants. Mike has been collaborating with TrinityP3 on an SEO, Social Media and Content Strategy since early 2011. 
Most businesses are aware of the massive rise in the importance of a fully developed content marketing strategy. The refrain "Content is King" has been bouncing around for quite some time now but it has really become a reality in 2012 and looks to be even more important in 2013.
It's a shame that too many companies are getting content strategy horribly wrong and you can find the abandoned shells of business blogs all over the web. The vast majority of business blogs are really dull. No one is really interested in what is being published and after a small amount of time publishing into the black hole of internet indifference the blog is quietly abandoned.
Why is content so important?
Google has made major changes to search this year and each update has punished manipulative techniques and rewarded frequent, high quality, shareable, unique, value giving content.
Content is also the powerful driver of social media success. Millions of people have become content aggregators – sharing the best that they can find through RSS, social media, alerts, blog subscription and many other sources.
So your business needs a content strategy. But this is not just a matter of setting up a blog and publishing something and waiting for the business to come flooding in.
This list outlines 30 fatal mistakes that will kill off your business content strategy. If you can think of more that I have missed leave a comment at the end.
1. No content strategy in place
You would think this would be a no-brainer. Before you launch the blog what exactly are your goals? Who is going to be contributing? What will be the focus of the information? Who will be editing and approving the posts? What success measurement strategies will be implemented? How will you measure ROI?
2. Infrequency of publishing
Jay Baer who heads up the blog team at Convince and Convert shared this insight "If you have an agency blog and you are publishing less than twice a week you should kill the blog". This is right on the money.
Publishing once in a while or every few weeks is not worth the effort. There are going to be few SEO benefits and you are not going to develop an audience if there is not regular, engaging content.
3. No executive involvement
If you have a content strategy and you do not have the support and involvement of the executive suite then you may as well ditch the idea now. You will not gain any traction with your blogging strategy if the only people who know or care about it are within the marketing department.
4. No value given
This is one I come across often. Why would you give away information that you could charge for? Why give away IP for anyone to use? Surely your competitors will use the information?
No, this is not how this works. Businesses that share their expertise in a genuine way without hooks or catches are demonstrating their leadership. Just because you describe a complex step by step process in detail of a specialist area of yours that does not mean that your clients will do it for themselves.
What it does demonstrate is that you are the expert people should be talking to when they want the services you provide because you have already demonstrated your deep understanding. There is also the thought that if this is what you give away for free, imagine how much more your clients will get if they are paying for it!
5. Too self-promotional
Nobody wants to hear you talk about yourself the whole time. This is the ultimate way to label yourself as boring. No one wants to be sold to and nobody wants to hear non stop about your products or services.
You need to switch away from the sales mindset and consider what your audience is really looking for. Then give them solutions without any sales pitch.

6. Optimisation of content ignored
OK, you are creating great content and you are hitting the publish button on a regular basis. But are you ignoring the potential that correct optimisation can bring?
Do you want your posts showing up quickly in the higher reaches of the search engines? Do you want your post to show in search in an inviting, compelling and professional way? This is often ignored.
Get good SEO advice on correct optimisation to ensure your URL is effective, your Title Tag is the correct length and is compelling, your description is keyword focused and is a smart call to action and that you are using tags and categories in a way that will boost the visibility of your hard work.
7. Your content doesn't have a unique voice
Too many business blogs have no personality, no unique voice.
Publishing online requires a different approach to offline. You must be communicating one on one in a warm, human way. Speak to your reader as if you are explaining something over coffee to a colleague or acquaintance.
Always address the post to "you" and keep this consistent. Don't talk about "we". Keep it relatively informal and don't be afraid to use humour, or to speak from the heart. A blog is no place for impersonal press release styled content.
8. You are trying to impress with big words
There is nothing more uninspiring than having to wade through content where the author is trying to impress with their command of the English language.
By all means be smart with how you phrase things but please leave the multi-syllable, overly complex language for novel writers. And please avoid having lengthy sentences with adjective after adjective.
People will be hitting the back button before they finish the first paragraph. Remember KISS – keep it simple stupid!
9. You are using clever, short posts
Is your name Seth Godin? No?
Then don't think you can get away with writing a couple of paragraphs packed with insights and your audience will love every word.
Be generous with your content but don't waffle to fill space. Don't be afraid of insights and detail.
Longer posts with massive amounts of value get links. People link to your post as a definitive solution to a range of questions. Links improve search ranking. Higher search ranking improves business results. No, it isn't rocket science!
10. Your social integration is poor
You have this great post, now you want to promote it through your social media channels.
Posting once to Twitter with a following of 100 people will be missed by 98 of them. Posting on Facebook will be lucky to reach 10% of your fans.
In order for your social publishing strategy to be effective you must build a large engaged following – and by following I mean people who check in frequently to see what you are saying and sharing. People who frequently share your content with their audiences.
And how do you do this? By giving a huge amount of value, engaging with people, building relationships, sharing other people's content, showing gratitude when others share your content, being warm and friendly, demonstrating a high level of expertise and being there consistently.
11. You are not leveraging your list
Another common fail.
Let's skip right past the businesses that do not have a subscriber list and look at those of you who have a list but do not bother to share new posts with the list on a regular basis.
If your subscribers gave you their email address they are more than likely interested in what you are saying. That is unless you are publishing non stop self promotion as discussed previously.
Use your email list – share your most popular posts with your subscribers, share any super important posts that provide solutions for them or discuss industry trends they should be aware of.
Ignoring the potential of the list is a classic fail.
12. You are not replying to comments
Several ways to blow it here.
Number one is simply not responding to comments in a timely manner. Blogs are social media meaning that there is a conversation going on here. Failing to reply to comments shows either indifference or arrogance, neither of which will do much for your reputation.
The second fail is publishing all comments, even those SEO spam ones with the atrocious spelling saying that they love your awesome writing skills and will bookmark for more. Or the comments where the name of the commenter is "Ohio SEO services".
Be a good moderator – check in regularly and add to any discussion that is started by visitors but make sure you don't publish any spam!
13. Your staff are not involved
If your staff couldn't care less about the content strategy then you are missing an opportunity to develop better relationships within your business.
If your staff are involved and are contributing then their personal advocacy says great things about your company culture. You also get to tap into a wide range of voices and expertise in different areas which increases your potential audience.
14. You are not using other media in your content
If you are publishing big blocks of text with no additional media you better be saying something amazing.
Images make posts more interesting, break up the text, allow for scanning and give the opportunity to express a point in a different way.
The use of embedded videos, graphs, charts, screenshots, embedded tweets and a range of visual additions keeps people reading and delivers information that text can't.
15. You are ignoring the RSS
What is that small orange icon that appears on most blogs? Right, that's the RSS feed (Really Simple Syndication).
This is where people can get your content delivered directly to their reader account by subscribing to the feed. It's automatic, it gets your new stuff out to a large number of people quickly and it is a feature that is overlooked by many business blogs.
Set up your feed with Google's Feedburner, publish the feed on large RSS aggregators like Technorati and make sure your RSS button is in a prominent place on your site.
16. Your titles are dead boring
This is a content killer!
You should be putting at least 20% of your effort into creating great, clickable titles.
Most places where your content will be published you will only see your title and perhaps your description. So you only have seconds to get someone's attention and to encourage them to click through.
Study title copywriting. Learn all of the successful techniques. Split test variations through fast moving social platforms like Twitter. Measure results and learn which titles get the most clicks and shares.
17. You don't have a call to action
I am not talking about a sales pitch here. This is about encouraging participation.
The reason why you often see the top blogs adding a call to action like "If you enjoyed this post please share it on Twitter, Facebook, LinkedIn using these share buttons" is because it works. A simple statement like this improves the number of shares substantially.
And asking a visitor to share their opinions on the topic of the post by leaving a comment should be standard on almost all of your posts.
18. Your content isn't epic
A recent post on Copyblogger talked about how important it is to create epic content.
This is content that excites, content that people will use as a reference, content that may change the way people see things, content that people will love sharing because it says a lot about their level of understanding.
Look at what you have created. Is it something that is astonishing in the amount of value that it gives or is it similar to a lot of other stuff out there?
19. You are not backing up what you say
It's all very well to express a lot of strong opinions in your work. But without using references through links, graphs, case studies and other research you may sound like you are pulling figures out of the air.
The beauty of using the massive amount of data available is not only in confirming the credibility of what you are saying but also data can be a fantastic way to get inspiration for future posts.
20. Your images are not optimised
When you upload your images for your content do your file names read something like IMAGE0145.jpg?
Step 1: rename your images to describe what they are about.
Step 2: make sure the title of the image is keyword focused.
Step 3: make sure the Alt Tag is slightly different but still keyword focused.
Step 4: fill out the description to describe what is happening in the image.
Search engines can't see images so you have to use every existing opportunity to tell them what the image is about.
21. You are not leveraging events
Let's say you are attending a conference, seminar or some other event. Why would you ignore the opportunity to share insights on the day's learnings with your audience?
Or if you are speaking at an event why would you miss the chance to share your slidedeck or video with visitors?
This is citizen journalism at its best – share and interpret the most valuable takeaways from any event you attend.
22. No industry expert contributions
If all of your contributions are coming from within your organisation then you are missing out on another great strategy.
Inviting guest posts from thought leaders in your industry will bring a lot of kudos to your site. If convincing these people to write something specific for your site is difficult (they will be busy) then interview them and create a post based on their responses.
In most cases the experts will also share the post with their networks bringing new visitors to your blog – bonus.
23. Only one writer called admin
How many times have you visited a business blog and find that all the posts are written by "admin"? This is a pretty bad fail in my opinion. People do not want to read posts by someone called admin so don't do it.
Remember this is supposed to be social business!
Create author profiles for all contributors with good photos of them and a brief bio. Make sure each post has authorship clearly communicated and link to a full bio if they are internal or to the author's blog if they are from outside your organisation.
24. Not listening to your audience
If you are not tracking what your audience is interested in then you are likely to serve up content that no one wants.
Which of your posts get the most shares and views? What are people discussing on the trade sites? What are the biggest discussions in industry forums? What are the highest traffic searches in your niche on Google?
Listen for what people want and craft solution based content to respond.
 25. Not using correct formatting
With the amount of information overwhelm online it is crucially important to understand best practice web copy formatting.
People will read an opening paragraph, skim headings, check out bullet points quickly before deciding whether to invest their time in reading a post in full.
If your content is a lot of long, dense paragraphs with no headers, sub-headings, bullet points, images or other techniques to make scanning easy then you will lose an awful lot of visitors. And next time they see a link to your content they probably wont bother.
26. Your blog is on another domain
Your digital advisor tells you that it is really beneficial to have your blog off the main website. They told you that this will give you more keyword targeting because you can buy an exact match domain for an industry keyword.
And then they recommended a blogging platform like WordPress.com or Posterous.
Ooops! Wrong!
Building site authority for some other platform instead of your own website is a massive fail. The content you publish must be on your own domain. Period.
27. You do not understand linking
Who knew that the earlier in the post a link appears the greater the value for the site that is linked to? So why would you give Wikipedia your first link? They already have plenty, thanks.
Don't forget to use links in your posts – if you can link to other posts on your blog to demonstrate a point (make certain the post is 100% relevant to what you are talking about) this is great and is called deep linking.
If you can link to authoritative sites as reference points to what you are talking about this is very useful on a number of levels. You are giving a great experience to the reader by offering further high quality material and you are getting extra SEO points.
28. You are not letting people know you are talking about them
If you are writing posts that feature thought leaders it is courteous to let them know you are discussing them. Most will see from alerts they have set up on their own name that you have mentioned them and will see a pingback if you link to them in most cases.
But, how nice is it to get a friendly message through social media or via email simply saying something like "Have included a piece about your thoughts on xyz in our new post. Let us know if you are OK with how the post reflects your views".
This is a brilliant way to make connections and often the party will link to the post or share with their audience. Don't make the mistake of asking them to share or promote you though – let this happen naturally if it does.
29. You don't really understand keywords
If you don't have a basic understanding of how keywords work in search you are seriously missing out.
Learn how to do keyword research or get an expert to compile a list of valuable phrases for you to work from. Use the list to assist in selection of topics and themes for your content.
Use the keywords sparingly and in a totally natural un-spammy way. If your keyword works in your title without making it dull, use it there as well as in the post.
30. Your content is not unique enough
To really get traction your content has to be completely unique for a couple of reasons.
If your content is giving useful information but is very similar to content published on a number of other sites then you will not perform as effectively in search. The algorithms have become so sophisticated that they will recognise if you are basically covering the same  material that is available on higher authority sites elsewhere.
Also people are more likely to share similar content from a site with a big reputation than they are to share from your site which may be a relative newcomer.
That's just how it is.
Up the uniqueness factor – do things other people are not doing! Break new ground.
That's 30 dealt with. I know you can probably suggest dozens more. Add to this list by making your suggestions in comments below.
And if you enjoyed this post please use the share buttons at the top to share with your social networks. Thanks.
Want more articles like this? Subscribe to our newsletter: