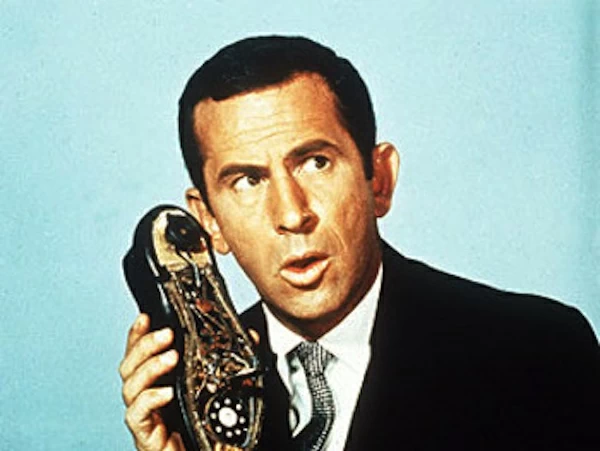 This post is by Anton Buchner, a senior consultant with TrinityP3. Anton is a lateral and innovative thinker with a passion for refocusing business teams and strategies; creating visionary, data driven communication plans; and making sense of a more complex digital marketing environment.
So here it is. I've used the C-word. The #1 confession of a consultant in 2013?
(drum roll please)
is…
(sorry to use the reality TV format here – lets take a quick ad break)
Welcome back. Ok, so the #1 confession of a consultant in 2013 is………..?
"I used my mobile phone in the car!"
There it is.
It might not be earth shattering for you. But yes, I am guilty of using my mobile phone in my car. Not once. But many times throughout 2013.
Just a quick peek whilst travelling in between meetings. Well it was always whilst stopped at the lights. But that's no excuse.
I was checking a tweet. Checking email. Checking in. Checking the latest Facebook status updates. Checking the latest +1s on G+. Checking my kids pics on Instagram. Checking a Kik. Checking some pins on Pinterest. Checking stories on LinkedIn……
I WAS ADDICTED TO BEING ALWAYS ON AND INSTANT INFORMATION.
IT WASN'T GOOD
And I'm not alone. A Californian study revealed that nearly 2/3rds of 30 – 64 year olds admitted to using a mobile while driving with children in the car, and 1/3rd admitted to texting whilst driving.
And for Teens it's alarming. 49% of boys and 45% of girls aged 16 – 18 admitted texting whilst driving.
If you look at your phone for just 2 seconds whilst driving at 50km/h, you're driving blind for 27metres. Watch this ad and see if it hits you in the guts:
So I've FINALLY stopped.
Have you looked to your left and right lately whilst driving your car? How many people have you spotted using their mobiles?
Worse still, have you spotted cars veering off the road or crossing lanes as they're fiddling with their phones?
I bet you have. And I bet you have probably been guilty of using your phone too.
That's because we're one of the top 4 fastest nations to adopt smartphones.
Apparently we check our phones over 150 times a day! That's one to two hours every day,
If you only take one thing away from this post – stop using your mobile in your car!
SO WHAT'S THE REAL POINT OF THIS POST?

Apart from being cathartic, I want to highlight the need to integrate mobility into your marketing activity. However I want to do so with a few words of warning so you don't go off and entice people to increase their usage whist driving!.
I'll highlight the 10 critical considerations for integrating mobility into the marketing mix in 2014:
1.  Mobile at the core
17.4% of all global web traffic now goes through a mobile device (source Statista). And according to BI Intelligence, the Australian mobile subscriber base has increased from 19% in 2007 to 84% of all Australians in 2013. It's no wonder marketers are finally realising that they need to re-build their digital presence with mobile at the core. This means redesigning websites and emails from a mobile screen point of view (smartphone or tablet). Start with the smallest screen and working out will force you to think of elegant simplicity, clarity of messaging, and a seamless user experience.
2. Content strategy
Building on above, mobility is all about the content experience. Delivering content in a form that a mobile or tablet user can easily consume and easily act on . However consumers won't act if the content is irrelevant. So focus on creating your mobile content-based on mobility needstates. Map out your customer journey and focus on content that delivers a benefit. Sounds simple, however at TrinityP3 we have assessed a wide range of mobile projects throughout 2013 and one of the top issues being highlighted is the lack of a mobile content strategy.
3. Usability
68% of  online shoppers prefer to view the mobile site than the full site on their mobile device (Strangeloop). And according to Telstra, 79% use their mobile device to browse products on websites or Apps. So once you've mapped your content strategy, you will need to build the content experience based on ease of use, and clear customer pathways that meet your ultimate business and marketing objectives. 
4. Measuring engagement
So you've planned the best content experience and mobile / tablet strategy. Well the hard work now starts. Do consumers have the same point of view? Are they following the same pathways? Are they using content the way you thought? Make sure you highlight the key engagement metrics that you want to benchmark and monitor over time. Some of the key ones are:
Unique visits
Content page views
Content repeat usage
Loyalty = Daily Active Users divided by Monthly Active Users (DAUs/MAUs).
Screen flow behavior
Average session duration
Content goal conversion
Monetisation conversion
5. Lifecycle
And importantly build your customer engagement activity based on a customer and product/service lifecycle. How are you nurturing leads? How are you onboarding new customers? How are you enticing repeat customer usage? How are you re-activating inactives? What are the key milestone moments of truth? If you haven't answered these questions then go back to point 1.
6. Technology 
I've intentionally left this well down the list, as I typically come across clients and agencies focused on bells and whistles technology. Espousing the latest and greatest buzzwords: responsive design, Apps, open source, cloud, hotspots, asynchronous, dynamic memory, flight mode, location-based services, tap and go, RFID, transflective…blah blah blah…. Yes technology is important however you will need to assess it based on your business objectives, customer marketing plan, creative ideation and how it delivers on your brand world experience.
7. Social connection and channel integration
Mobility by its nature means your customer is "mobile". On the run. Out of the office. Or simply multi-tasking. Maybe they're using their mobile in front of the TV. In fact Accenture reports that 62% of US TV viewers are concurrently using a computer or a laptop and 41% are using a mobile phone.  You will need to have a multitasking, multiscreen strategy. 59% of Australian social media users now access social media on a mobile device (Yellow Pages Report). You'll need to consider time of day, day of week and your overall promotional and media activity to be clear on your "push" marketing strategy.
8. UGC
However you should also be focused on an "earned" strategy of sparking conversation and enticing consumers to create content and conversations for you. Citizen journalists. Brand advocates and ambassadors. Dramatizing and bringing to life consumer experiences. How are you identifying your 'best' and most valuable customers to tell your brand story for you – ultimately saving you a % of your paid media budget?
9. Physical / digital integration
Now stop thinking of mobility and digital only. People consuming your digital activity live in the real world. Or the world! So make sure you link your digital to physical experiences.
10. Assessing agency specialists
OK so you're hopefully thinking, I need to find a new agency specialist, or at least discuss this with your existing agency roster. However where to start first? At TrinityP3 we offer a variety of services including the Strategic Supplier Alignment and Agency Performance Scorecard to help identify your digital and mobility needs and determine if they're matched to your agency providers and interrelations.
So there you have it. Not only a confession, but a soft sell at the end.
However as mentioned, if you want to take one thing away from this post, stop using your mobile in the car! Marketers aren't optimizing their activity for you anyway. And your friends can wait!
Anyone want to confess or divulge a story of spotting someone using their mobile in a car?
Want more articles like this? Subscribe to our newsletter: