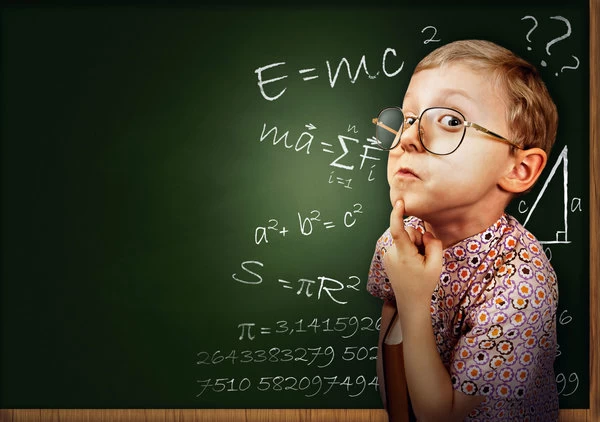 This post is by Mike Morgan, Founder and Director of High Profile Enterprises and Content Director for TrinityP3. Mike has been collaborating with TrinityP3 on a Content Marketing, SEO and Social Media strategy since early 2011. 
It seems that there is still a major problem around the development and ROI measurement of an effective content marketing strategy.
Questions asked in a series of recent seminars which Darren Woolley presented at demonstrated how much marketers are still struggling with the new digital content arena.
Is it too much of a leap?
Does it require too much new learning?
And how can you possibly discriminate between those who know what they are talking about and can deliver results and those who have read all the right blogs and can regurgitate content strategy platitudes that appease those who are feeling just a little bit…
lost?
Yes, it is a big call. And there are many content marketing mistakes that can be made along the way – all of which will seriously hinder your results.
My 12 tips for developing an effective content marketing strategy
Here are my 12 primary, essential tips that you must take into account if you want all of the business benefits that a content marketing strategy can bring to your business – big or small.
1. Develop a strategy
Makes sense to start here doesn't it?
It is hugely important that the content creation team (or person) has an understanding of who your customers are, what your business does, what needs your products or services satisfy, what language or jargon and tone of voice is appropriate for your customers and most importantly, what success looks like.
It is necessary to analyse personas and to develop content that will engage these potential customers.
Before conducting any research into potential search queries it is important to have an in-depth conversation to get familiar with USPs and competition, market reach and business goals.
These should all influence the type of content you are creating.
How frequently should you be publishing? What form will the content take? Who will be the business lead for this content?
The strategy should always be focused on solutions. It should answer your potential customers' questions and should give value. It should also be structured for ease of indexing by search engines so your customers can find your solutions easily.
2. Publish content regularly
If there is not a commitment to regular content then a content strategy will not be effective. This is the big hurdle for some businesses.
As soon as things get busy many people have difficulty finding time to supply crucial information for their audience.
If you are struggling to resource this content creation from inside your company then you must outsource to writers who have an understanding of web structure and optimisation (but do not go down the "SEO copywriting" keyword repetition path) and who can write for humans, not robots.
What is regular enough?

That depends on the size of your organisation, your business goals, the content marketing strategy, your budget and resources and more.
TrinityP3 has stuck to a regime of 3 posts per week for the majority of the past 3 years. We have lifted to 5 posts per week when we have had case studies we wanted to share.
3. Get both management and employees involved
The ideal scenario will see involvement from management and people from across the business. People from all levels of a business will have expertise in specific areas.
Having contributions from a range of people brings value to the strategy. If everyone is aware of the content marketing strategy and what is being achieved then the amplification of your efforts is intensified.
People are justifiably proud of contributing published content to a project. And it does a great deal for the visibility and value of their personal brands.
By having a diverse range of expertise, opinions and insights as well as a range of different voices you are able to connect with a larger number of people.
Your staff are likely to have the closest direct relationship with your customers so they will know the questions that your customers are asking on a regular basis.
4. Be generous with your information
Some companies find it difficult to share details of how things work and why their products or services are high quality.
Isn't this giving away our intellectual property?

Won't our competitors use this information?
A successful content strategy relies on sharing information generously. Your customers want to understand exactly why they should consider purchasing from you and not your competitor.
What are the unique features of what you do and how will they satisfy your customer's needs?
This is where comprehensive solutions work. People will do the majority of their research online. If your business stands out as the one that is answering all of their questions in a friendly, professional manner, who do you think they will be likely to purchase from?
Certainly not the business that treats its product features as trade secrets.
This is all about building trust and demonstrating high levels of expertise.
And this is applicable to any industry.
5. Inbound marketing is not about the sales pitch
The sales pitch has no place in inbound marketing.
Save that for your advertising campaigns.
What you should be working toward is high visibility through search engine presence with content that offers solutions and insights for a large number of pain-points or questions.
This content allows you to build relationships with your current and potential customers. It builds trust.
There is nothing worse than digesting content that offers a solution and then getting hit with the big sales pitch.
People using the web are savvy and like the dreaded pop-ups on websites these attempts to close a sale will simply lead to a website visitor being reluctant to return.
Trust destroyed.
End of relationship.
6. Optimise your content correctly
Once you have created the content you would like to publish it is certainly not just a matter of adding it to a CMS and hitting the publish button.
If you wish to have your content found in search then SEO must be factored in to each published post.
These are the most important factors:
Number one is your title – if you don't get this right your content will never be found. This includes both the post title and your SEO title.
Your meta description – this is where you get to convince a possible reader that you have exactly what they are looking for. Ask questions and let them know that you have the solution.
URL – this is also a powerful confirmation of page intent and should be edited to best practice. No special characters, no underscores, correct length and keyword focused.
Content length – our recommendation is that any less than 500 words will not be effective. Definitive solutions do have the greatest value in engagement, attraction of links, social sharing and visibility in search. Optimum length varies from industry to industry but 1,000 words or more is looked upon as giving real value.
Heading structure – this is important to allow your visitors to scan through and find the section they are looking for. It also allows you to create a narrative through your content which allows people to gain an understanding of the overall piece before reading in more depth.
Social sharing and open graph tags – the former generates healthy popularity signals and encourages sharing of quality content and the second allows you to decide how to display titles, descriptions and images on social media channels. This is very important for engagement and for a professional depiction of your brand.
Image optimisation – images, screenshots and other graphics help break up content and allow for further demonstration of content intent. Alt tags are what search engines crawl to tell them what an image is about. And size is very important – compression and correct image resolution help page load performance. Don't push the keyword side of alt tags too much as Google is a fair way down the track in recognising key elements of an image.
7. Structure your content
No one wants to fight their way through large blocks of text. No one wants to wrestle their way through long, complicated sentences.
Web content needs to be based on short sentences.
Use short paragraphs.
Use bullet points or numbered lists where appropriate.
Use images, videos, graphics, quotes to break up your text.
As I have already mentioned subheadings are very useful and you should factor these in to every post.
Use a powerful opening statement and introduction. The body should deliver the value you are sharing. Your conclusion should finish the piece strongly and encourage further thought on the topic via questions or statements.
Reading your content should not be a chore. It should be a joy and it should make the reader want to digest every point.
8. Think about your tone of voice
You have to be careful that it doesn't appear that you have swallowed a dictionary.
Some jargon or technical language will be acceptable if your audience has a high level of technical understanding but if your audience comes from a range of backgrounds you must not alienate them with dense, confusing, buzzword laden content.
The tone of voice should be relaxed and friendly and should use language that will not jar with the reader.
How would you converse with a potential customer if you had met them for a coffee? Would it be appropriate to use complex technical language?
If not, then leave it out.
Your content should always address the reader as "you". Remember it doesn't matter if there are thousands of people reading your post – each one will feel like you are talking to them one-on-one.
9. Create a social media amplification strategy
This has multiple benefits.
The popularity signals assist in search engine results placement – popular content is associated with larger brands and these are seen to be better query solutions for search engine results pages.
Good reach through social media allows you to gain maximum visibility for your content. A large engaged audience that features influencers and advocates gets your content the maximum possible number of views.
Brand visibility is very useful. By being front of mind when a customer is ready to make a buying decision your chances of landing that sale are greatly increased.
10. Be smart about hyperlinks
If you are describing a particular feature, idea, concept then it is worthwhile to give the reader the option of reading about this specific aspect in more detail at an authoritative site.
Linking out to high quality sites has many benefits. For User Experience it allows you to give more value for the visitor.
For your brand it can give confirmation about the features or concepts you are sharing.
You can also see it as leadership by association. "You can see that these influential sites back up what we are saying".
And if the additional information is contained within your own website this internal linking has value for SEO. It helps search engine robots to discover other, sometimes older content on your website.
It helps tie together associated pages and content to help with the overall themes of your content.
11. Measure, measure, measure and react
Without a robust measurement and reporting regime ROI would be very difficult to quantify.
This is where Google Analytics, Webmaster Tools and SEO analysis tools come into play.
Google Analytics supplies data on visitors, time on site, pages viewed, bounce rate, geo locations, mobile usage. Equally important is the measurement of top pages visited and top performing posts.
Webmaster Tools allows the continual auditing of a website for technical issues. Crawl errors, metadata issues, duplication, server issues, robots txt and pagespeed are some of the elements that can be tracked here.
It also gives the best indication of keyword performance with useful information about which non-branded and branded search queries are performing well. Which queries are getting the most impressions? Which ones are getting the most clicks? What are your click-through-rates like?
And what do your average SERP positions look like?
Other SEO tools give you the ability to monitor closely any sites that are linking to your website so you can detect and react to any malicious or unwelcome behaviour.
All of this data is vital for measuring growth and avoiding any faults that may slow progress down.
12. How it all ties together
As you can see Content Marketing is a fairly complex beast and it requires a high level of strategic thinking and technical expertise to be successful.
The ideal situation is where each of the elements discussed above contribute to the overall strategy.
Understanding the business and its market is the crucial first step.
Then you can work through the other elements.
Develop a range of topic ideas that are solutions based
Research traffic on these topics
Create a publishing schedule
Work with content contributors to maximise performance
Develop author profiles
Edit or write content
Structure content
Optimise posts and ready them for publishing
Share posts through social channels
This is a long term strategy. It builds as you create a larger pool of valuable shared knowledge.
Each piece of content has the potential to rank well and to bring visitors to a specific page on your website.
The content knowledge base grows an ever increasing portfolio of long tail search queries.
Your increased brand visibility leads to growth in trust and allows you to position your brand as an industry leader.
And all of this serves to grow leads and sales. We have demonstrated this very clearly with the TrinityP3 strategy and revenue continues to grow significantly thanks to this range of tactics.
What's not to like about that?
Want more articles like this? Subscribe to our newsletter: