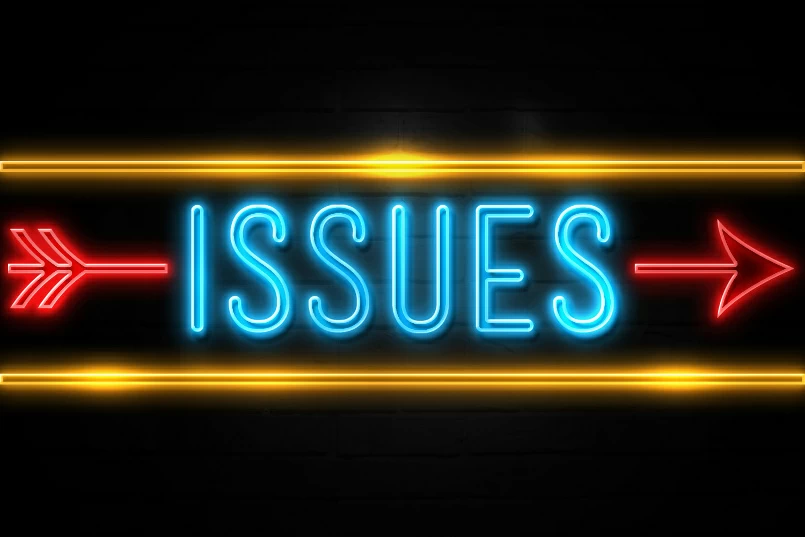 This post is by Darren Woolley, Founder of TrinityP3. With his background as analytical scientist and creative problem solver, Darren brings unique insights and learnings to the marketing process. He is considered a global thought leader on agency remuneration, search and selection and relationship optimisation.
There is an increased focus at the moment on redefining the role of procurement in marketing. The World Federation of Advertisers and key marketing procurement people like Barry Byrne at Adidas – who started a "New Face of Marketing Procurement" Group on LinkedIn – are leading this conversation.
The reason is that for more than a decade most of the role of procurement in marketing was focusing on reducing cost. Now, with businesses struggling to deliver growth, and many turning to marketing to deliver growth, the focus is turning to value. Or is it?
Reading the articles and watching the videos there is a lot of talk about the need not to continue to cut costs but for procurement to take a more commercial role in helping marketers drive growth and value with their suppliers. But talk is cheap. The problem isn't just the struggle to define marketing value but actually to define it in a way that is more compelling to the CFO and the CEO than the decade-long reporting on savings.
Procurement and marketing need to address these simple and yet complex questions like:
Who is accountable when marketing savings impact business success?
Who is responsible for funding criminal fraud by buying media as a commodity?
Who will explain to shareholders when short-term sales come at the expense of long term growth?
The problem is in the conversation
Only three months ago I met with the regional head of marketing procurement for a company and their equivalent in marketing. The conversation was about engaging us in benchmarking their agencies to determine the 'value' the company was getting from the various agencies they worked with.
This is the type of work we do all the time and we discussed the methodology and timeline. And then we got to the fee.
Procurement:
Would you consider getting paid based on performance?
Me:
It depends on what you mean by performance?
Procurement:
Well rather then a fee, what if we paid you based on a percentage of savings?
Me:
But I am not even sure there will be savings. It will depend on what you are paying them now. Besides, we do not like to be paid on savings.
Procurement:
But we could pay you more based on savings.
Me:
If I was paid on savings, I would not be sitting here as I would have made my fortune already and retired.
Procurement:
See? Why don't you work for fees then?
Me:
But what if those savings leave the agency unable to service the account? I thought this was about value?
Procurement:
Yes – we want better value so we can pay lower fees and take the savings.
Me:
I don't think you are getting my point.
I turn to the head of marketing who has been listening to this discussion.
Me:
How would you feel if the successful consultant is rewarded based on how much they cut your agencies' fees, with no consideration of their ability to deliver your needs or provide the resources you need?
Marketing:
(Looking perplexed) I wouldn't like it at all.
I turned back to the Head of Procurement.
Me:
There you go. When you convince her that this is acceptable, come back and we can discuss it further.
We got the project and we got the fee. But it took this level of confrontation between marketing and procurement to resolve the situation. And how often does this fall the other way and the agency fees are cut to deliver savings?
Discussing value in media
Value is such an interesting word because if what you are buying is a commodity then the price is the measure of value. A procurement person once told me that media is one of the oldest commodities around. But look at the angst that trying to explain media value can cause when a marketer wants to move to a more transparent and accountable digital media buying process.
This came about because the marketers were concerned about increased investment in programmatic digital and yet falling brand tracking results – and also industry revelations about brand safety, ad fraud, agency rebates and arbitrage. The team had had a very open and honest conversation with the agency and wanted to discuss the outcome with us.
Marketer:
The agency said they would happily move from the non-disclosed model we have now, but that it would mean that the cost of the media will probably increase because they would need to limit most of the spend to premium publishers and on private markets so they are better able to be more transparent and accountable.
Me:
That is often the case, especially if they have been focusing on reducing media cost for you.
Marketer:
But we have in place a performance payment with the agency for reducing media cost based on CPM.
Me:
Okay, so the agency will not qualify for their bonus as the media cost will go up. But you will be more certain that an actual potential customer will likely see your ad.
Marketer:
But how do I explain the increased media cost to the CFO? Procurement are already recommending against it and ideally I need to get them to help me find the extra funds in the budget.
Me:
Why not explain to them you are making these changes to reduce the brand risk of your ads appearing in unsafe environments, and increasing the chance that they will actually be seen by your audience?
Marketer:
Sure, but then I have to explain why we have been taking those risks up to now. How do I explain that?
Me:
I'd recommend focusing on the performance of the media and set this up in terms of the return on investment.
Marketer:
The agency keeps telling us we are getting increased audience reach, I don't understand why the brand tracking has not responded.
How many of these conversations have there been? How do you admit that your media investment, while cheaper, has been potentially wasted and put the brand and company reputation at risk? And then how do you explain that the way to fix this is to pay more for the same media without it looking like throwing good money after bad?
Discussing marketing growth
When it comes to calculating return on marketing investment, it feels like everyone is talking about the role of marketing driving short-term sales growth. This of course is music to the ears of the main digital advertising sellers who rely on last click attribution to justify the advertiser and their agency spending more with them.
But while this may account for short-term revenue accountability, where does it leave longer term brand and revenue growth? This very conundrum led to this conversation.
Marketer:
More and more of our budget is going in sales tactics and its coming out of the budget for the brand support.
Me:
How come?
Marketer:
We are under pressure to deliver results and the only way is to drive direct sales with all these promotions.
Me:
Is it delivering the sales results?
Marketer:
We are getting results, but we're having to invest more and more to maintain those results.
Me:
How is the brand tracking?
Marketer:
Awareness is holding but we are most associated with discounts. Go figure.
Me:
That is because all of your brand building is tactical. Have you thought of developing an attribution model?
Marketer:
Sure, but ultimately we have to meet the sales numbers and the only way of really knowing is getting those clicks.
Me:
But other clients have found they need to keep topping up that funnel with brand support.
Marketer:
I know.
This is a challenge facing many marketers; with increasing pressure to deliver short term results only to see the success of their performance media decrease over time or require constant increasing investment. So who decides if short term sales are more important than the longer term growth?
One size does not fit all
What makes this even more difficult is that the answers to these questions will vary between brands and organisations. It will depend on the category, brand maturity,market and more. 'Best practice' isn't just unhelpful as a methodology for getting to a solution. It is also no longer the solution itself.
If there is a focus for procurement in marketing, it is in taking a commercial role in helping marketers and the business answer these questions and make these decisions. It is also something we can help with too.
For more than 15 years we have been helping marketers and marketing procurement teams address and solve these challenges, so the question is how can we assist you? Find out more here
Want more articles like this? Subscribe to our newsletter: