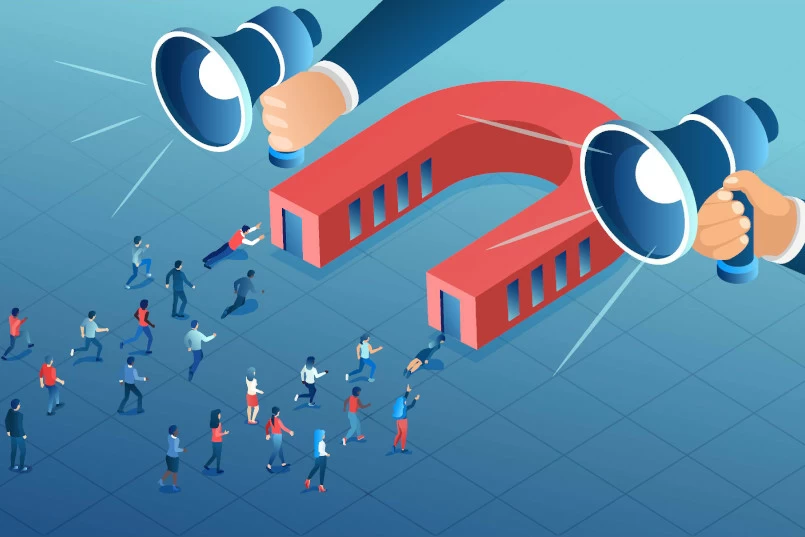 This post is by Jules Brooke, a DIY PR Expert, Speaker, Founder of the Handle Your Own PR SaaS Platform and mentoring programs and the host of She's The Boss on Ticker TV. 
Anyone who's worked in the marketing space for long enough knows that when things go sideways, spending on promotion and marketing are the first to go. The fallout from COVID-19 was no different. As businesses went into hibernation or pulled in tight, clients pulled in their marketing spend like a turtle withdrawing into its shell.
This restraint was not limited to a single industry; it was all encompassing, across multiple industries. COVID-19 was an equal opportunity disruptor of business. Yet, there's no better time to ramp up brand awareness than right now. Businesses are slowly emerging from the fallout, licking their wounds, and assessing the best way forward … and agencies and their CEOs need to raise their profile and differentiate themselves if they want to be top of mind for consideration. PR is perfect for that.
By investing in PR, your agency can position itself as the 'go to' amidst all this craziness; as a voice of insight, great information and rock-solid messaging. While mainstream media has also taken a hit over the past few months, with regional and suburban mastheads ceasing print publication and moving online, there are a plethora of PR opportunities out there, ready to be taken advantage of by savvy agencies.
There's such power in PR because it's the ultimate in third party credibility and an impactful way to build know, like and trust. You cannot discount the value of someone else giving you kudos or publishing your thought leadership articles. Businesses are going to be searching for a way forward, to recover lost business. Tapping into PR and sharing your stories across multiple platforms, will put you in front of potential new clients. With businesses feeling a little bruised and battered, the more positive, informative and helpful stories you have out there, the more people can engage with your agency, the more you can earn their trust, the more clients you'll attract.
PR starting point
The first place to start is to spend some time assessing, or reassessing, who your ideal client is. Understanding exactly who your ideal clients are means you can be laser focused on targeting the right media to get to them. Knowing what industry they are in, their job role, the size of the organisation, who their target audience is and what they are looking for will help you reach them. And don't forget the people that surround your ideal client – the PAs and other staff who have influence within their organisation.
Once you understand your specific audience, your content will have cut through. You can speak directly to your target customers; their pain points and their strengths. Your content can be crafted in a way that will resonate with them and you can use their language and tone to show you understand them. Defining your audience correctly and precisely, means you can target those most likely to buy from you with information that adds value, solves problems, showcases your agency's expertise and talents, and builds a connection.
Targeting industry verticals
Understanding your ideal client means you have a deeper insight into the media to use to reach them.  And you no doubt have multiple industries you can target and many ways to get to them.  By understanding what media your clients tap into to stay informed and updated, your agency can hone in on them, like a heat seeking missile packed with information that resonates with their audience.
Getting featured in mainstream media like Sunrise or ABC Radio is a great achievement but the challenge with targeting these types of media is that the audience is very broad – from the business owners and CEOs that watch the early part of the show, through to the Mums and retirees that watch after 8am. That is why including a vertical media approach (i.e. breaking down your targets into industry types) can elicit better results.
For instance, the Travel Agents industry has a weekly newsletter that goes out to its 65,000 members and they are always looking for content. Same for the Franchise Industry and of course the other industries.
With a strategic approach towards the various verticals that your client base covers, your information can be tailored so that you speak directly to your target market instead of the more generalised approach needed when targeting the news media. When you pitch to specific industries, you can speak their language.
When mapping out your PR plan, also consider vertical industry associations, trade shows and other events; they have newsletters, social media, and host industry events. PR is all about third party credibility, by tapping into industry verticals, already trusted by your shared audience, the battle for their business is half won.
Cast a wider net
One of the biggest mistakes agencies make is that they mainly do PR into their own industry media, like B&T, Mumbrella and Adnews. There's comfort and safety in sticking within an industry; like a comfy pair of shoes, well-worn and loved, many agencies focus on their own industry's media.
The problem with this is, that is not where your target audience is; you're talking to the converted (and your competitors!). The only time to go to your industry's media is for announcements.  Spread your PR wings to include other types of media.
Spoilt for choice
There are now so many influential platforms and media outlets you can use to reach your ideal client. Consider:
Specialised blogs – on your site and others.
your target market's industry newsletters
Websites
Online news outlets – there are thousands of industry-specific online magazines and news sites that are hungry for great content.
Podcasts – a fantastic way to give your agency personality and be accessible. With so many time-poor people in business, being interviewed on other people's popular podcasts can be just as influential as radio
TV/radio – there's enormous value appearing on mainstream programs but do not discount Facebook live and web based TV shows
Be generous with your content
If defining your ideal client is your PR anchor, then good content is the sail. Gone are the days when business can just sell, sell, sell. People want to know the businesses they work with care about them. You can do this by creating content that not only showcases your expertise and skills but also generously provide content that educates, informs, inspires, and gives.
The key is to not talk about the agency but to create content that shows how you help clients and showcases knowledge and expertise. An integral aspect of a PR strategy is the editorial calendar; content that provides tips, advice, latest industry research, stats and figures, case studies of those helped within a sector and How-Tos.
Sometimes there's a reticence to give away too much information; the thinking being that by being too generous with industry knowledge, your client (or potential client) will not need you, but the opposite is true. By being generous, an agency can build awareness of their expertise, what they stand for and the results they can get which positions them as a leader in their industry.
When businesses need an agency to work with, how do they build a short list? They ask across their networks and they Google it.
Sharing content across a range of platforms builds brand visibility; writing articles for online industry verticals, appearing on podcasts, writing blogs for the agency's site and others, and being quoted in industry magazines helps with Google searches, pushing the agency to the front page – organically.
This is also useful because many journalists let their fingers do the searching, looking for great talent and stories using Google. If your agency is not prolifically creating content for PR purposes, you will be missed.
Don't miss out on all that goodwill. By including PR – whether you do it in-house or use an agency – you will be top of mind for new clients and you will build a reputation as a leader in your industry. And that's what you want!
Want more articles like this? Subscribe to our newsletter: