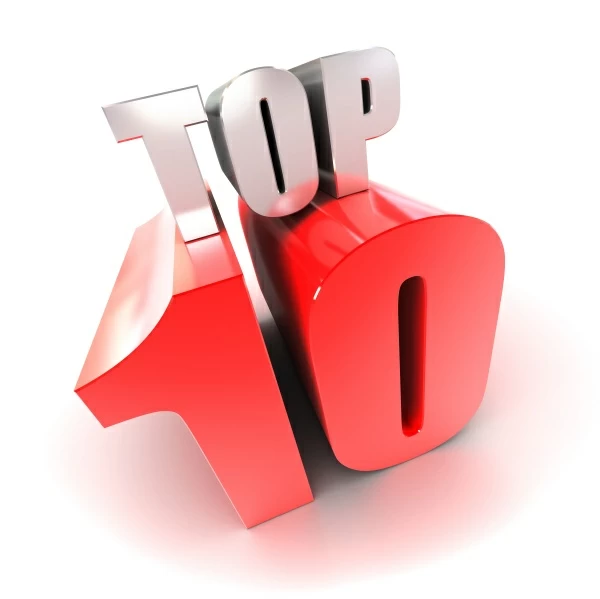 2011 was a challenging year for marketers everywhere. We worked with many of our clients both regionally and globally discussing and addressing a wide range of issues including: marketing agency search, agency compensation, agency selection, agency contracts, business strategy alignment, advertising process improvement management, client agency relationships, supplier performance management and production cost benchmarking.
These issues often became the basis for blog posts throughout the year and it is indicative of the commonality of these issues that the blog posts were widely read and shared.
It is most interesting to see the topics that received the highest reader interest. Below are the top 10 blog posts for 2011 in descending order of readership.
Click the titles or images to read the full post.

This started out as a response to the column Robert Morgan, Chairman of Clemenger BBDO has in AdNews. Agencies talk about the value of ideas but the problem is that often agencies and advertisers have two very different ideas on what is the value of an idea.

A call from a client in the dairy industry asking me if I have any practical suggestions on how to foster collaborative relationships between their various agencies. At the start of last year I spoke at ISBA in London on this and presented the ABC of developing collaborative advertising environments, and this became the follow up to that presentation and our client's request.

This is something we have been discussing for years. The obsession for many marketers and procurement has been the cost of media. We see media agencies do battle with each other trying to prove they can buy media cheaper than their competitors. But there is a fundamental truth and that is no matter how cheap the media, it is wasted investment if it is strategically wrong. Right?

There are many metaphors bandied around marketing and advertising, mostly tired old sporting and military ones, but when it comes to production there is much to the said for the comparison to building and construction. For the past 12 years we have been assessing and benchmarking our clients advertising production costs across television, radio, cinema, digital and print. There is a presentation on this you can check out here.

For 18 months I was in irregular discussions with a client who decided that he would handle his annual agency negotiations. He contacted me six months prior to them needing to be finalised, which was a positive sign, but decided that following our discussion he could handle them himself, contrary to my advice. More than  a year later they still were not finalised so I sent him these tips. Obviously many people found them helpful.

I am often surprised by the number of marketers that ask if we could benchmark the level of agency remuneration and have little or no idea what the agency had actually delivered for the fee. It appears that many marketers are challenged by determining and defining the scope of work to be delivered by the agency, so this post helps to do that.

There were quite a lot of media agency tenders this year and time and again I found myself advising clients on what they should be considering when selecting a new media agency. I think one of the major issues with media is people often believe they have a clear understanding of media but can find themselves out of their depth on the details.

Investment in digital continues to outgrow all other areas of advertising, yet this year we found that many marketers were still taking a quite traditional view of their digital requirements. Many believed that their existing agencies were best placed to handle their digital needs, driven by the belief that this would "integrate" digital into their marketing strategy. The issue is what is your digital strategy and who is best to manage it?

On January 14, 2012, TrinityP3 was 12 years old. Happy birthday to us! Twelve years ago we were the new kids on the block and since that time we have built a reputation for innovative, strategic and professional solutions to increasingly complex marketing management problems. But at a time when every person to be made redundant from an agency appears to hang up a consulting shingle, it was worthwhile defining what questions you should ask. Clearly many people agree.
And coming in at Number 1:

This was a presentation that I put together for a client a couple of years ago. Early last year I was asked to do a talk for a client about ways of improving advertising process efficiency. I looked up the original presentation and on reviewing it found that highlighting poor performance in getting the basics right was more interesting than simply restating the basics. You can see the whole presentation here on Slideshare or as a video on YouTube.
As you can see, most of the posts come from clients contacting me and discussing issues they may have. So if you have an issue or a problem you want to discuss let me know and  it may well be something many other people are thinking about.
Or if there is something you would like me to write about, leave a comment here.
Who knows, it could make this year's Top 10.
Want more articles like this? Subscribe to our newsletter: