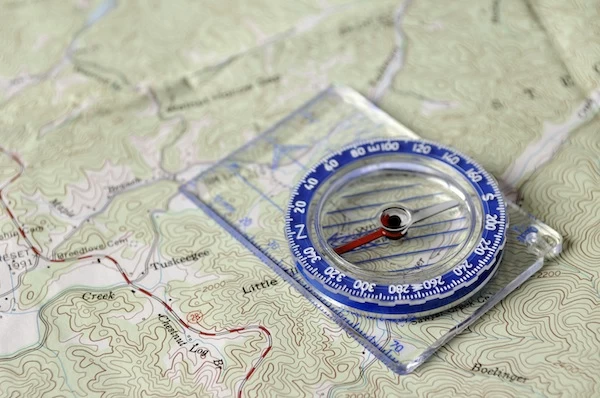 This is a guest post by Dean Harris, Director and Founder of Brand Navigator. Dean has worked for 20 years with businesses and organisations, helping them to make better, evidence-based decisions.
The discipline of Marketing has been dramatically transformed over the last decade and there is little doubt that the process of transformation continues at a rapid pace.  New channels and touch-points have created new ways of communicating and engaging customers.  While these changes have created exciting new opportunities for marketers, they have also increased the complexity of planning and executing effective marketing strategies.
One of the popular discussions during this era of transformation is that of data and how it should be used to improve marketing performance and demonstrate the return on marketing investments.  The digitisation of everything is yielding massive amounts of new information about customers, their needs and behaviours.  In many marketing organisations, more data exists and more measurement activity is taking place than ever before.
In our experience of working directly with Australian marketers to bridge the gap between data and decision-making, we see many marketers struggling with these same issues.  All too often, the measurement, analysis and interpretation of data is being undertaken in functional silos.  Traditional media measurement and digital media metrics are often separately analysed and reported by different agencies. Market and customer research is commissioned and used tactically and without connection to the overarching goals of the marketing strategy. And responsibility for analysis of customer and transactional data sits outside of the marketing function.
One approach to tackling this problem is to find better technologies for harnessing data and quantifying the impact of marketing activities.  The array of possible solutions is growing as rapidly as the terabytes of data.  Marketing automation systems, digital attribution tools, social media listening and enterprise CRM platforms are just some of the technologies available to marketers.  Many of these solutions have the potential to dramatically move marketing teams toward a data-driven way of working.  However, regardless of whether these tools are deployed or not, technology alone will not address some of the most critical factors in the quest to become data driven.
There are three things marketers need to embrace in order to become truly data-driven:
1. Start with Value in mind
The path to becoming data-driven should begin with specific outcomes in mind or defined hypotheses that relate to the marketing and business objectives.  Ask first, what are the business outcomes we are trying to affect through marketing?
Revenue may be the obvious answer, but beyond that we need to ask whether the key to greater revenue is through growing the category, increasing customer acquisition, improving customer retention, deepening our share of wallet or some combination of the above.  These outcomes are direct drivers of value.  In other words, moving the needle on these will have a direct impact on the outcomes that executives outside of the marketing function care most about.
2. Define value-creation through the lens of changing customer behaviour
Regardless of the direct drivers of value a marketer uses to focus marketing efforts and initiatives, the achievement of any improvement of those outcomes will be the consequence of a change in the behaviour of current or prospective customers.
We also need to consider what factors are likely to predicate a change of our desired customer behaviours. Are there thoughts, perceptions, attitudes or related behaviours that are useful predictors or precursors to a change in behaviour?  For example, is the redemption of an offer, the search for information on-line, "liking" a facebook page a useful predictor of the propensity for a customer to behave in the way we desire? Are there rational or emotional associations with our brand or offering that will increase the propensity of customers to behave differently?
We can classify such measures as indirect drivers of value.  Many have criticised marketers for historically relying on "soft" measures of performance, like "awareness" or "consideration" to demonstrate the impact of marketing.  Using such measures is not necessarily a bad thing, however the failure of marketers to understand or demonstrate how such measures lead to the creation of value deserves harsh criticism.
3. Monitor Channel Performance by understanding of Exposure, Engagement and Efficiency
Every marketing communications channel has a unique set of measures that are used to describe what happens in that channel.  This is entirely reasonable, given that no channel is identical to another in the way in which audiences engage with it.  However, this inconvenient truth creates a nightmare for marketers who need and want to better understand how to optimise investment and activities across the channel mix in order to influence the indirect drivers of value and consequently the direct drivers of value within their organisation.
There are a few approaches to dealing with this problem, including the use of tracking and attribution platforms for digital channels and media mix modelling methods across the broader channel landscape.  These solutions are often complex and costly.
An alternative approach is to establish a consistent framework for measuring channel performance. The effectiveness of any marketing channel can be framed in terms of:
Exposure – the opportunity the channel created to communicate about a brand or value propostion
Engagement – the extent to which the audience processed or responded to the communication
Efficiency – the relative cost per engagement "event" where an event is the cognitive processing or response to the communication
I'm well aware that this is a simple approach to a complex problem and also does not deal directly with the interactive or cross-channel multiplier effects.  However, in the absence of solutions such as media mix modelling or sophisticated cross-channel attribution technologies, at a minimum a marketer should have a consistent data-driven approach to monitor indicators of channel effectiveness across  all aspects of the channel mix.
Significant benefits accrue to marketers from adopting simple but important practices such as the three described above.  Simplicity and clarity of Key Performance indicators based on value helps drive strategic and operational alignment within the marketing function and between marketers and their supporting agencies.  Understanding the relationship between customer behaviour and perceptions and the direct drivers of value helps focus strategy on levers that are more likely to yield growth in revenue and profitability.  Lastly, an appreciation for channel performance can help marketers make better decisions about optimising investments across the marketing mix and keeps conversations about performance based on channel-appropriate measures of exposure and engagement.  In the longer-term a commitment to data driven practices will create organisation-wide learning about the real value marketing creates.
Want more articles like this? Subscribe to our newsletter: