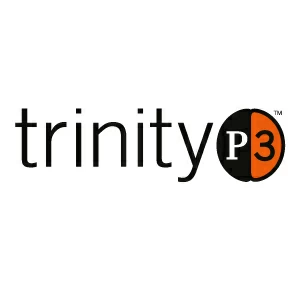 They say time flies when you are having fun, but the last six months has simply flown by with a really diverse range of projects and problems we have been solving for our clients, both marketing and, ever increasingly, marketing procurement.
Looking back on the blog posts, this diversity is reflected in the more popular posts of the past six months and I believe is a reflection of the increasing complexity we are all dealing with in managing the marketing category.
Digital technology is integral to all aspects of marketing communications and the question is not digital or not, but how to manage the increasing opportunities technology provides within the confines of stagnant or often shrinking marketing budgets.
But lets look at how this plays out in the most popular blog posts of the first half of this year…
This post was certainly one of my favourites as it combined my scientific learning, with my advertising experience and my current consulting practice. I remember learning about the 'scientific method' at university and it was core to my work in medical research. But today, the discipline of the scientific method is a rigorous framework for anyone wanting to learn and understand complex systems. And let's admit it, marketing is a very complex system.
Pitch fees are a complex subject. Is it a cost of business for the agencies? Or should marketers pay agencies to pitch for their business? Our experience is there are fairly specific guidelines for when marketers should pay for agency pitches. And clearly this resonated with the industry.
Since 2008 there has been an increased number of people falling out of full-time employment and into consulting in this space. Likewise, many of the large procurement consultants are moving into this space, looking for incremental growth, so it was timely to provide a list of questions or criteria we believe separates the wheat from the chaff. And many agreed this was interesting.
With increased interest in value based remuneration, or compensation, marketers and procurement are moving the focus from simply resource cost to the outputs of the agency relationship,which is scope of work. But defining the best way to do this is often difficult, so learning from others' mistakes is clearly of interest.
No one wants to have monkeys working for them – after all it supposedly takes a thousand of them to write Shakespeare. But the downward pressure on marketing budgets and costs means that more often than not, marketers have found their agency fees squeezed to peanuts and that the agency is no longer providing the level or quality of services required.
Search and selection, pitching, tenders, no matter what you call the process, everyone is looking for how to do it better. And why not? After all, while it does not happen all the time, when it does it is incredibly time consuming and disruptive for all involved, so advice from those that do this regularly seems to be of significant interest.

Recently we have had an increasing number of enquiries from procurement professionals about how to reduce their companies' television production costs. Usually this is because the ratio of media to production has risen, but this post put that in the context of the changing media mix, which resonated.
Like #7, scope of work, rather than simply agency resource costs is the big change in agency remuneration. This move from cost of inputs (resources) to cost of outputs (what is produced) is driven by the failure of traditional cost reduction approaches and a step towards a more accountable and transparent value based approach.
At a time of complexity and change, a bellwether is popular to provide direction and insight into trends. Clearly in this space of strategic marketing management the TrinityP3 blog is a source of understanding these trends. Because the more we work across multiple markets the more obvious it is that no matter what the cultural considerations or economic circumstances, the challenges in this category are global.
For the past few years I have been invited by editor at large of South Africa's Bizcommunity, Simone Puterman, to contribute to their Biz Trends for the year ahead. The feature includes trends in digital, mobile, social, public relations, crm and media. But our focus on marketing management gets a following both on the Bizcommunity site and here it seems.
So what is coming in the six months ahead? 
The continued global uncertainty is putting continued pressure on consumer confidence globally. Many clients are facing budget cuts, while expectations are for slow growth or maintaining current results. In this environment marketers will continue to look for ways to extend the value and impact of their spend. Changing the media mix, optimising the process to market and looking for more effective supplier strategies will continue to be a priority. But time will tell how this will unfold.
What are your thoughts on what the next six months will hold? Leave a comment to share your views.
Want more articles like this? Subscribe to our newsletter: