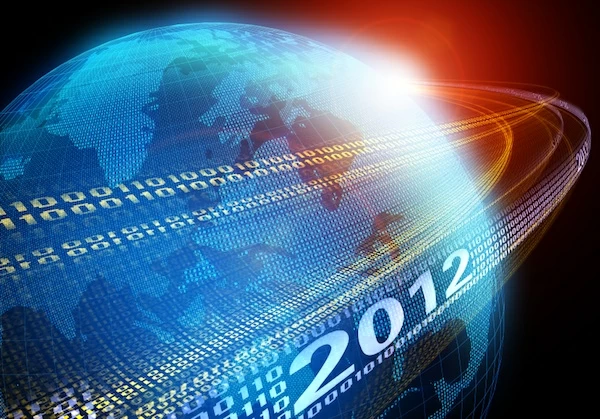 agency remuneration / compensation
,
agency search & selection
,
agency solutions
,
data & direct marketing
,
industry news & trends
,
marketing process optimisation
,
marketing procurement
,
media planning & buying
,
return on investment
,
social media & digital marketing
,
strategic management
,
television & electronic production
This post is by Darren Woolley, Founder of TrinityP3. With his background as analytical scientist and creative problem solver, Darren brings unique insights and learnings to the marketing process. He is considered a global thought leader on agency remuneration, search and selection and relationship optimisation.
I know many feel that 2012 was a real mixed bag. But for TrinityP3 it was a landmark year. We increased significantly the number of regional and global projects, while also increasing the number of projects in Australia and New Zealand.
Also the type of projects expanded from the traditional remuneration benchmarking, production assessments and agency search and selection. We have undertaken an increasing number of strategic projects, assisting marketers align their internal resources and processes with their external suppliers to their overall strategic needs.
Personally, I believe these changes for TrinityP3 have been reflected in the types of subjects covered in the blog. And clearly this subject matter has found an audience with more than five thousand people reading the blog each month.
So here are the highlights from the past 12 months, counting them down from number 25.
I met Andrew through David Gurteen and his Knowledge Cafe. Andrew has successfully developed and is running MarketingCafe based on David's methodology. The core benefits of these cafes is summed up in this guest post on why true conversation is infinitely better at developing innovative and creative ideas than simply brainstorming.
With a project we did in Europe this year, we were surprised to find that the agencies were charging market hourly rates, even in retainers, and not rates based on overhead and profit multiples on direct salary costs. This led to a discussion on what should be included in the overhead and what was not in this post by Esther.
Agency overhead is a contentious issue and one where agency and procurement will disagree on the overhead multiple and what is included or not included in that overhead. Yet overhead appears to have become just another variable to be negotiated, often with long term negative impacts to the service delivery by the agency.
The economic slowdown has seen a contraction in both marketing and advertising, with some of these people hanging up a shingle to offer strategic marketing management services. Many of these people are excellent marketers or account service people, but 13 years experience has shown that there are some basics that many of these 'fly-by-nighters' get horribly wrong.
The hot word in advertising is storytelling, so it was timely that Shawn Callahan, co-founder of Anecdote wrote this guest post on how to tell a story about yourself without sounding like an ego-maniac because many of the brand stories told by agencies and marketers end up sounding incredibly ego-centric and self serving.
More agency reviews are being managed by in-house procurement teams and while they are particularly proficient at managing process, many lack the depth of knowledge on the category to deliver the desired longer term outcome. This post was written to provide insight into the key, but not always the most obvious, areas for consideration.

Data, metrics and monitoring the performance indicators they produce have become a high priority for marketers. But in this post from Stephan Argent, president of Argedia and a member of the Marketing FIRST Forum, he argues that the KPIs should be replaced with measures of Engagement, Performance and Influence.
While many marketers understand the term 'test and learn' they are often baffled on how to go about implementing a test and learn protocol. As a scientist, (prior to becoming an advertising creative copywriter) the scientific method provides a template on how to design and develop experiments to develop insights and knowledge – how to test and learn.
This year was particularly busy in media with many of our clients wanting to assess their media buying and negotiations. The post provides an insight into how and where media costs are generated and where value can be negotiated. It is constantly surprising how much time and effort is put into determining media cost and so little in working out media value.
A theme in 2012 for us was "Is it important for those who provide a service to be accomplished in that discipline?" Mike Morgan of High Profile Enterprises raised this when he challenged agencies on their application of SEO for their own websites. After all, if they made these basic mistakes on their own sites, what are they doing when optimising their clients' websites?
Nick Hand joined TrinityP3 this year from McCann Worldwide and immediately made an impact with this post on the various agency accounting practices which really irritate clients. He has followed this up with a recent post that looks at the reverse on the accounting practices of marketers that make agencies feel under valued.
This was a very clever site that caught my eye and captured some of the frustration that exists in agencies across the globe. As marketers are under pressure both to cut spending and improve ROI, pressure is being applied to the agencies to deliver, often leading to poor management decisions that achieve the short term profit goal at the expense of the longer term client service goal.
Denise Shrivell at MediaScope shared with us the range of media options on the Media Scope Directory. Many of these options are often overlooked by media agencies in developing solutions to the client brief and yet often they can play a valuable role in delivering audience awareness and engagement.
While it is convenient to think of traditional and digital media as the same, the fact is that media strategy, planning and buying process are different in some fundamental ways. Yet we found that many media controllers were applying media agency resource and remuneration benchmarks to both as if they were the same, hence the reason for this post.
Just as everything is now digital, Stephan Argent, President of Argedia and a member of the Marketing FIRST Forum argued in this guest post that every pitch is now a digital pitch and therefore when running any sort of pitch you should take into consideration the implications of that process on your digital strategy.
Production and particularly television production costs and management continue to be a significant part of our consulting practice with projects across the APAC region. In this post we addressed how the changing media investment has had an impact on the apparent production to media ratio used by many advertisers to monitor their production investment.
A long term client who was working with TrinityP3, using the Evalu8ing relationship and collaboration system, challenged Nathan to define the criteria for a high performance team. Nathan turned this on its head and defined the nine behaviours that will ensure you never get a high performing team and created one of the most humorous posts of the year.
Truth is often more amazing than fiction and for this post that is so true. When we benchmark agency remuneration we benchmark the agency resource level and mix against the scope of the work delivered (or to be delivered). In this case the marketer had assured us that they had a defined scope of work for the agency.
Nathan, like many at TrinityP3, has had a long career agency side and so he was amazed and amused, after managing a couple of pitch projects, at some of the obvious mistakes many agencies make. This post highlights those mistakes and to prove how true to life they are, one agency CEO told me he read it with some discomfort as he realised he had been guilty of most of them.
For almost 2 years Mike has been successfully implementing and managing our SEO, social and content marketing strategy. He was reading how many companies and brands had attempted a content strategy, only to fail. In this post he challenged himself to come up with as many reasons as possible as to why people fail in what is one of the more powerful marketing strategies available.
For many people, collaboration is simply a matter of getting the right tools. It seems that many software development companies have convinced them that collaboration is just an application installation away. But as Shawn shows in this post, having a collaboration tool and getting people to use it can be two very different things.
Imagine getting your credit card statement post Christmas and finding you have spent hundreds of thousands of dollars but have no details as to what you have bought? How do you work out if you got value? This is what marketers are facing with most financial systems telling how much they spent with the agency to the cent, but nothing about what they actually bought.
Anton loves data. But more importantly he loves the customer insights data can bring. Being a fashionable guy Anton decided in this post to provide some fashion tips on how to move from data to data driven insights for marketers so they could become more fashionable in the C-suite and the Boardroom. From the popularity of the post it appears to resonate.
In a short amount of time this post became so popular that it jumped to number two. It seems controversy works. Unfortunately while many were commenting on the rigour of systems like Klout, Kred and PeerIndex, many missed the point entirely which was in a category evolving as quickly as social media, how can you determine the real experts from the self appointed ones?
In number one spot is the post I wrote on Strategic Marketing Management trends for the BizCommunity website in January. (They have graciously asked me to write one for 2013, so stay tuned). Looking back on the list I wrote then, most are still evolving and will probably make this year's list in some shape or form.
*********
Looking back on these posts from the past year, it is gratifying to see not only the strategic marketing management category evolving and becoming more sophisticated, but that marketing is also embracing a more fact based strategic approach.
This is leading TrinityP3 into more complex and challenging areas where we are able to assist and advise in designing the marketing department capabilities, structures and processes required and align the external suppliers to deliver the strategic requirements of brands and the organisations responsible for them.
Bring on 2013.
Thank you.
About the Top 25 authors:

Darren is called a Pitch Doctor, Negotiator, Problem Solver, Founder & Global CEO of TrinityP3 – Strategic Marketing Management Consultants and a founding member of the Marketing FIRST Forum. He is also an Ex-scientist, Ex-Creative Director and a father of three. And in his spare time he sleeps.

Anton is one of Australian's leading customer engagement consultants. With an eye for discovering greater marketing value and a love for listening to what customers are really saying about a brand.

Shawn is a pioneer in the application of story methods to business and has helped some of the world's top companies, including IBM, Shell, AMP and KPMG, to inspire lasting change and make sure their company values really stick.


Mike Morgan is a Founder and Director of High Profile Enterprises, a New Zealand based SEO consultancy. Mike has been working in collaboration with TrinityP3 on an integrated Search Engine Optimisation, Social Business and Content Marketing Strategy since early 2011.


As TrinityP3′s General Manager, Nathan applies his knowledge and creativity to the specific challenges of marketing management, with a particular focus on team dynamics and behavioural change. He is an HBDI Practitioner and an experienced facilitator and coach.

Stephan Argent is a former agency planner from England, and has held senior roles in agencies in both Canada and the United States. Most recently he was Vice President of Digital Media at CTV, and is now President of The Argedia Group, helping clients find "agencies for the digital age."

Nick Hand
Nick is a commercial specialist accomplished in client/agency remuneration & contract negotiation, business process change, financial information systems & IT, M&A, business strategy, and key financial indicator reporting and analysis.

Esther is a Chartered Accountant with over 15 years experience largely in the Marketing & Media sectors. Her market knowledge and industry credentials are second to none with her most recent role as the CFO for the International Division at Photon Group before joining TrinityP3. She has now relocated to Shanghai.


Andrew Armour, is the M.D. and Founder, Benchstone Limited and creator of Collaboration Cafe and Marketing Cafe programmes. He is a consultant who specialises in marketing collaboration, partnerships and innovation.
Want more articles like this? Subscribe to our newsletter: