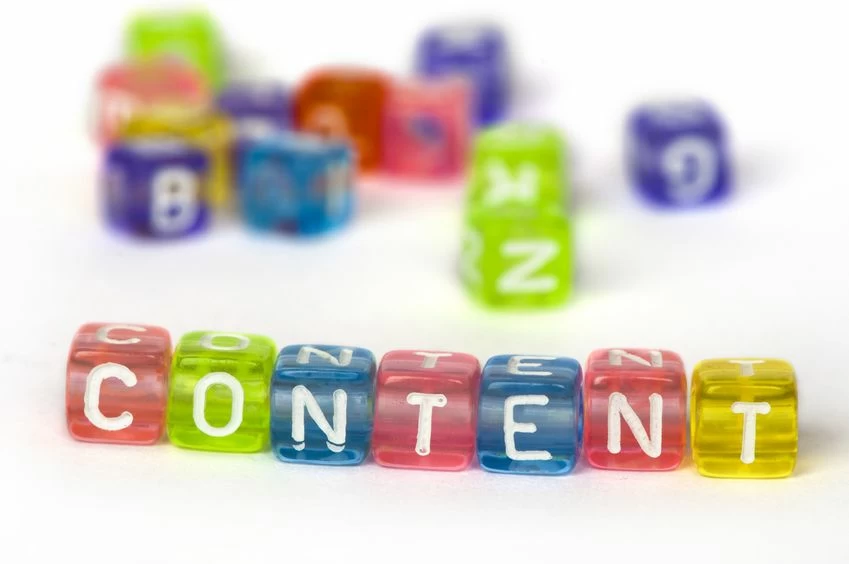 This post is by Craig Hodges, the founder and CEO of King Content, Australia's most awarded digital content marketing agency. Craig worked in magazines, publishing, internet radio and web development before embracing his true passion – digital content marketing.
It was the buzzword of 2012, with everyone from CocaCola to the local hardware store talking about how it would change their business. But what exactly is content marketing? And how can you make it work for your brand?
It's not exactly a new concept – in various forms, content marketing has been around for hundreds of years (did you know John Deere launched a customer magazine as early as 1895?) From P&G's radio soap operas in the 1930s to the custom publishing boom and now the growth of online media; at its core, content marketing is simply the practice of using content to change a behaviour.
In the US, Kraft has been employing a digital content marketing strategy since the early 90s, designed to cut through the clutter of traditional advertising. The company began publishing branded content on its Kraft Foods site in 1992, and has since added a magazine, YouTube channel, social media properties and mobile platforms to its portfolio. According to Julie Fleischer, Director of Content Strategy and Integration, Kraft wants to "own" its audience online by producing high quality, engaging content, not by placing an advertising message between the user and the content that only interrupts. And it's working, with the ROI on their content strategy among the highest of all their marketing efforts.
Hubspot is another great example of the power of content marketing done well. By producing case studies, videos, podcasts and ebooks that educate their audience, inbound leads have become the company's most successful method of customer acquisition. The lesson to be learnt here is that only producing content about your own brand is nothing more than PR; content marketing efforts should position your brand as a thought leader and include information that is useful and helpful to the reader.
But understanding the concept of content marketing and what it can achieve is only the first step. How can you apply it to your business to drive sales and increase ROI? Here are five basic principles:
1. Establish a content strategy – the 'why'
There's no point producing content without knowing why. First, consider what you're trying to achieve. Do you want to increase sales? Be seen as a thought leader? Strengthen your relationship with existing customers? Unfortunately, in an attempt to jump on the content marketing bandwagon, many businesses are producing content without clear goals or any kind of mission statement.

2. Identify your target audience – the 'who'
To understand the what, where and when of content, you must begin with who. Look at your analytics, ask questions online and on social media and conduct polls and surveys to get a clearer picture of who your customers are. It's also important to listen to what they're saying, especially if it's negative. Keep a close eye on social media pages and blogs and get to know what they're talking about on other platforms.
3. Produce content that is valuable and compelling
Although people are engaging with more content than ever before, online audiences are much savvier and more selective about the content they consume, which means your content needs to attract, engage and retain the attention of your target market.
Content marketing is about storytelling, not selling. It requires publishing skills, not marketing skills. And that's why the most successful content marketers today are hiring journalists, not marketers or copywriters.
4. Market your marketing
Many content marketing efforts fail because those responsible think the fact that they've produced content is the end of the process. But it's only the beginning. And this is where social media becomes so powerful. In the words of Jay Baer – President of Convince and Convert – "content is fire, social media is gasoline." There's no point producing great content if no one sees it, so make use of technology like social media to get your message out there.
5. Data and measurement
Any successful content marketing strategy requires data in order to measure what content is working, what isn't, and adjust accordingly. Matthew Pinkney, Head of Content for AFL Media offers this advice: "Try, test, discard if necessary". One of the many benefits of digital media is that it's so easy to make changes if something's not working.
It doesn't take much to get started on your content marketing journey. As long as you always keep the 'why' and 'who' front of mind, you're halfway there already.
Interested to hear your thoughts on content marketing. Please leave a comment.
Want more articles like this? Subscribe to our newsletter: