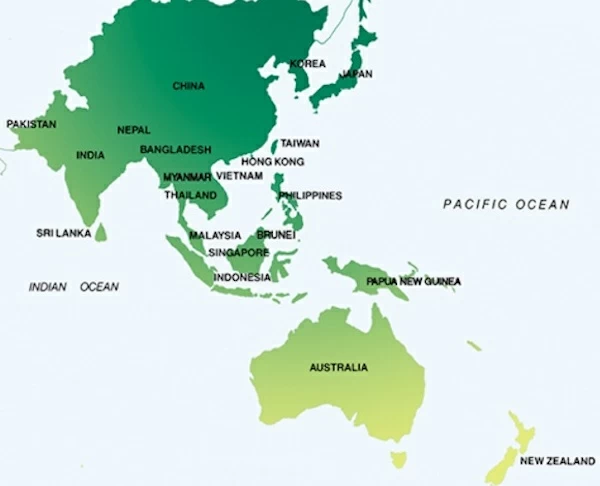 This post is by Darren Woolley, Founder of TrinityP3. With his background as analytical scientist and creative problem solver, Darren brings unique insights and learnings to the marketing process. He is considered a global thought leader on agency remuneration, search and selection and relationship optimisation.
Post updated April 2014
As the leading strategic marketing management consultancy in APAC, we are regularly approached by marketers and procurement wanting to discuss potential projects they are interested in engaging us to help. These projects range across the full gamut of marketing communications from media to PR and SEO to sale promotion and regularly include:
Occasionally the organisation will have a procurement policy that means that they cannot appoint us to assist them without a competitive tender and so I often find myself being asked to supply details about our competitors so that they are able to invite us to tender against one of more of them.
In the interest of complete transparency, we are therefore offering a list of our competitors in the category of marketing procurement and marketing management in Asia-Pacific and Oceania. It does not purport to be a complete list, although it is reasonably comprehensive. So I am more than happy to add the details of any suitable organisation that has been overlooked. Please just let me know their company name and URL as a comment below.
Accenture Interactive – What they do (from their web site) – Using proprietary assets, pools of benchmarks based on more than $14 billion a year of media spend and more than 170 dedicated media professionals, we help our clients increase their media value. Outperform the competition and achieve high performance in media management.
APR – What they do (from their website) – We optimize your productions and the systems that surround them. APR helps International brands identify cost efficiencies and implement the latest processes & best practices to create the greatest possible value across the entire spectrum of their advertising  production spend.
Aprais – What they do (from their web site) – Aprais enhances business relationships. With a global network of experts working with proprietary, state-of-the-art evaluation software, Aprais offers a consultative, results driven process of in depth evaluation, global benchmarking, and actionable steps aimed at maximising relationship productivity. Relationship management is all we do – so there is no possible conflict of interests.
Bird Bonette Stauderman (BBS) – What they do (from their web site) – Founded in 1985, BBS has five offices worldwide and more than 45 consultants on five continents. BBS' advertising production consultants are former TV, Interactive, and Print production and procurement executives, all recognized authorities in their field. Our goal is to increase and ensure the best advertising production value for our clients' budgets.
Challenger Consulting – What they do (from their web site) – Our business philosophy is to put the customer first and provide high quality strategic plans and blueprints for effective implementation. We work with our clients to achieve real results, regardless of the challenge.
The Clinic – What they do (from their web site) – The Clinic helps advertisers get the best from their agencies by advising on agency selection, negotiating remuneration and servicing structures, and optimising the relationship to achieve exceptional performance. Part advertising agency pitch consultant, part financial adviser and part relationship counsellor.
Faulkner Media Management (An Ebiqity Company) – What they do (from their web site) –  Faulkner is a truly independent media consultancy, set up to answer the question "How can I get better value and greater effectiveness from my media budget?" For more than two decades we have been helping our clients drive continual improvement from their media. We work collaboratively with our clients and their agencies to demystify the whole campaign development process. We don't just audit. We help drive improvement – genuine, quantifiable and sustainable… from Campaign briefing, strategy, planning and buying to post-campaign learning and agency relationships.
Enth Degree – What they do (from their web site) – At Enth Degree we believe that it's easy to drive down costs, but it is more sustainable to identify appropriate cost savings whilst simultaneously improving the service delivery of a marketer's communications agency partners. We value manage all disciplines in the communications process including creative, media, digital, PR and promotion. Our clients can choose services from both the 'Qual' and 'Quant' sphere to best suit their individual needs and maximise value from their communication suppliers.
ID Comms (Part of Marketing FIRST Forum) – What they do (from their website) – ID Comms is a leading provider of first-class media expertise, consulting and resources to brands. We are not an auditor or accountancy firm, which means we have the freedom to consider the value of communications not just the price. This is important in a commoditised media market where the greatest opportunity is to improve media performance rather than further reduce media cost.
Kenesis Media – What they do (from their web site) – Kinesis provides independent strategic consultancy services for marketers, media and communication companies who require expert guidance, new thinking, improved performance and sales results and understanding the fast changing, complex and dynamic communications world.
Maximised – What they do (from their web site) – Working globally and locally with marketing departments; advertising agencies (creative; media; BTL; Digital); stakeholders (sales; finance; executive; regional teams etc) and procurement to help maximise performance between internal teams and external suppliers/partners. Our focus is on improving processes; systems and attitudes to create environments that allow relationships to flourish and be maximised!
Murphy Cobb & Associates (MCA) – What they do (from their web site) – MCA are a multi-channel production consultancy. We find ways to put great creative ideas into action, whatever the platform, ensuring you optimise your marketing investment.
Navigare – What they do (from their web site) –  Navigare is a Sydney-based consultancy that provides confidential and bespoke relationship management advice to CEO's, senior marketers and their advertising (digital, PR, promotional, print management) and media agency partners. Founded in 1996 Navigare has worked at a senior executive or Board level discreetly, behind the scenes, to solve the client / agency relationship and performance problems of many of Australia's largest consumer marketing businesses . The Practice is also deployed by many forward-thinking advertising agency CEO's with a genuine commitment to best practice client service.
Roth Observatory – What they do (from their web site) – Roth Observatory International offers the broadest toolkit for marketing procurement and relationship management. Today more than ever, marketers need to drive greater efficiencies and show tangible results. Roth Observatory International offers support at every stage of planning, procurement, resource allocation, agency selection and relationship management. You'll work with senior consultants who understand the challenges and the concerns of all stakeholders – marketing, finance, procurement and communications agencies.
Pitch Perfect (Previously known as the Agency Register) – What they do (from their web site) – We provide 'future-forward' thinking, highly transparent, accountable, and flexible processes to ensure that agency selection outcomes are: aligned with the needs of the business, right-sized, decisive, and beyond reproach.
Portland Group (An Infosys Company) – What they do (from their web site) – We offer a range of services to support clients in their drive to improve efficiency and thereby financial performance (profit improvement and return on assets/capital). Our consulting services can be summarised into four key focus areas: Procurement Efficiency,  Supply Chain Efficiency, Asset Efficiency and Organisation Efficiency
R3 – What they do (from their web site) – R3 was established in 2002 in response to an increasing need from marketers to enhance their relationships with their agencies. Our core service offerings include proprietary tools and processes in all aspects of improving marketing efficiency and effectiveness, as well as in the areas of Agency Relationships,  Remuneration and Reviews. They combine thirty years of market testing outside of Asia with enhancements and improvements for this region.  In addition, we also conduct independent media analysis and other bespoke research projects around sports, stars and agencies.
Spatial Access – What they do (from their web site) – We work with advertisers in pursuit of continual improvement in efficiency and effectiveness of media and marketing investments. Spatial Access (SA) was launched on the 13th of October 2003 and has evolved into a measurement and evaluation specialist of media & marketing investments. Today, we provide a wide range of audit, advisory and analytical services. Our team of over 30 talented individuals services more than 120 clients across 7 cities in India and 6 countries across the globe!
This is a work in progress – To the best of my knowledge this is a reasonably comprehensive list of companies in this niche category in the Asia Pacific and Oceania region. If you know of any more, please leave their name and URL here as a comment so we can check them out and add to the list where appropriate.
Want more articles like this? Subscribe to our newsletter: