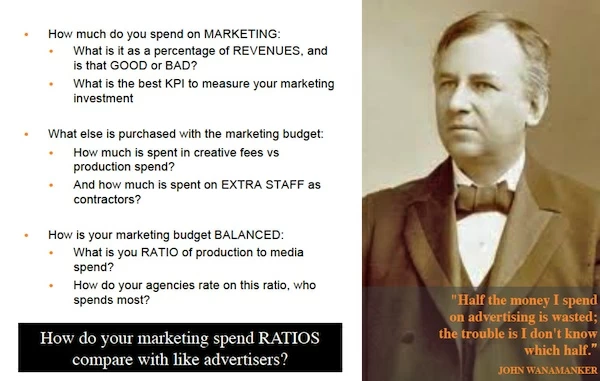 This post is by 'THE BUYER' – an anonymous former senior manager in the procurement profession who offers an occasional perspective to the world from a procurement driven point-of-view. 
Professional procurement is the fastest growing profession in business. The peak body for procurement, CIPS, even offers a wealth of material to try and prove it.
But it doesn't really matter. Few could dispute the inexorable rise of procurement within the organisation – certainly since 'cost' came back on to the corporate agenda after the GFC. Procurement professionals purvey almost all aspects of corporate expenditure. In fact, marketing services are one of the very last bastions of 'addressable spend' within the corporate domain for busy procurement departments.
That is for two basic reasons, that until now;
Marketing directors have been really good at defending their turf against the advances of crude procurement approaches
Few procurement managers have had much of a clue on the mystery that is marketing expenditure
But both factors are changing fast.
Corporates sustaining large marketing investments want more evidence of their successful ROI – certainly with the nature of media changing so quickly towards digital marketing, social media and new ways of marketing under new cost pressures.
And procurement managers are truly getting their act together. Learning quickly about new 'categories' of expenditure and, subsequently, areas of opportunity. The essential principles of good procurement apply universally they increasingly find.
Indeed, procurement is investing in training & development on an impressive scale. The support sector to the profession is growing exponentially. Major consulting firms are regularly opening new advisories on procurement, supply side work and supply chain management. Boutique procurement consultancies are becoming much more professional in their approach. Marketing is not exempt from this expansion. Indeed it is increasingly prioritised as a target spend category in the procurement "opportunity analysis."

Moreover procurement is learning that beating-up suppliers for discount can be counter-productive. They are seeing more commercial value in controlling volume, cutting back expansive or indulgent production, reducing risks, improving marketing process, balancing the use of different agencies, driving better production/media ratios and, perhaps most importantly, on finding all-new remuneration models for marketing agencies to work to. Indeed, ones that are more focussed on outputs & results than on inputs & efforts. New thinking on Marketing KPIs has a new audience.
Helping Procurement understand Marketing better helps everyone. As a team, procurement and marketing are seeing together that getting marketing strategy aligned to the right agencies enables success.
If you want to see the rest of the slidedeck, contact TrinityP3 here: people@trinityP3.com and we will send it to you.
Want more articles like this? Subscribe to our newsletter: