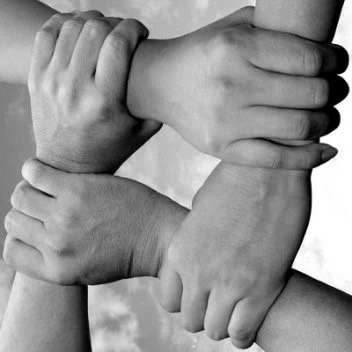 This post is by Kathy Hatzis, Client Business Director at TrinityP3. Kathy specialises in delivering maximum marketing efficiencies & effectiveness for CMOs and their leadership teams. 
Business transformation.
We're all going through it.
Many value chains have been disrupted and businesses are adjusting with strategic reviews followed by wide sweeping structural changes to support the new direction. The McKinsey&Company 7s framework suggest this is necessary and that successful transformation can't be achieved without changing the foundations to support a new way.
So as businesses continue their transformational journey, we expect even more restructuring across marketing departments in 2014.
Paul McIntyre recently reported in AdNews that a creative agency CEO who holds a CMO dinner with his clients every 6 months was looking around the table & noted that 70% were new to their roles.
Their new arrival is a result of organisational change and they will be expected to align their own plans and resources within months. Our own experience at TrinityP3 in 2013 suggests this quest for change across numerous industries is well underway – aligning purpose, process and people for greater effectiveness and efficiency in a new economy. We've had a greater demand for marketing structural alignment advice across the region in recent years.
Whilst each organisation has its own strategic path and talent objectives, our model for marketing structural review is focused on harnessing both analytical and creative talent and optimising market performance for customer centric brands.
If you're about to embark on this journey yourself, we suggest you take a deep dive into what's working and what needs to change before you assign people to roles.
DEFINITION
1. Alignment
Start by articulating Marketing's role in delivering the short term and long range goals for your organisation and prioritising these. Very often, what's important to the business and your stakeholder views of what's expected from marketing is at odds with your own views.
It's not your fault – you've never asked your internal customers. In a recent discussion with an FMCG CEO, we were told creativity in communications was dominating effort and yet the CEO saw decay in the category and company revenues and believed marketing should be more focused on driving category redefinition and product innovation.
2. All that's working
It sounds straightforward but we have been involved with expert change management, turnaround and structural design teams and this step we bring to the table aligns views of what should be protected.

Understanding what's driving success internally and externally is critical. Agreeing on processes, tools, people, skills and elements of the structure to take forward helps you build on your successes.
3. All that's not
You're at this point because there is an opportunity to optimise.
Be bold. Be brave. If you can't answer the tough questions and explain why they're not working within your own leadership team, proactively seek your CEO, CFO and other stakeholder views. An independent party undertaking stakeholder interviews often unearths new information.
We recently undertook this task for a major publisher and the views of stakeholders were new to the CMO.
4. Any skills gaps
In the new paradigm with a well defined strategic direction that marketing are driving forward, it's likely new skills will be needed.
An audit of where your core skills sit, where skills duplication exists and what your skills gaps are, is needed before the new design can be developed.
But caution on the 'digital' skill being upweighted. Do you mean website design, web conversion, SEM, SEO, digital experiential, social media for customer servicing, social media for brand engagement, social measurement..?
Be clear about what you need – these are all specific skills in their own right.
SOLUTION DESIGN
There are usually 2-3 ways to structurally redesign. TrinityP3 suggest they should all be mapped out.
Taking a look at your business requirements for the future, you should be able to develop the mix of:
1. Specialised
What should be hot-housed because it's a small group of specialists or that skill is critical in your development plan?
Value Segment lead, Product Marketing lead, Acquisition and Customer Value leads, Digital lead are examples of what may be important in your new organisational direction and necessary for you to get increased focus.
2. Centralised
What's shared across all specialised areas to avoid duplication is equally important. These subject matter experts may include research teams, marketing planning groups, campaign analysts, distribution interfaces, mail-house and database management resources.
Whether your company has marketing leadership at the centre or within each line of business, a senior leader for marketing with access to the MD or CEO is needed in the customer centric organisation.
And from this person must come corporate objective alignment, role accountabilities, your talent capability plan and the new KPIs.
Coming back to the McKinsey 7S framework, it's the co-ordination between all these perfectly planned functions, skills and people that will ultimately drive success. TrinityP3 call that leadership. When it shines in the right marketing structure, culture, skills and people, outstanding brand & marketing flows.
Will your model for marketing redesign be a breath of fresh air?
Want more articles like this? Subscribe to our newsletter: