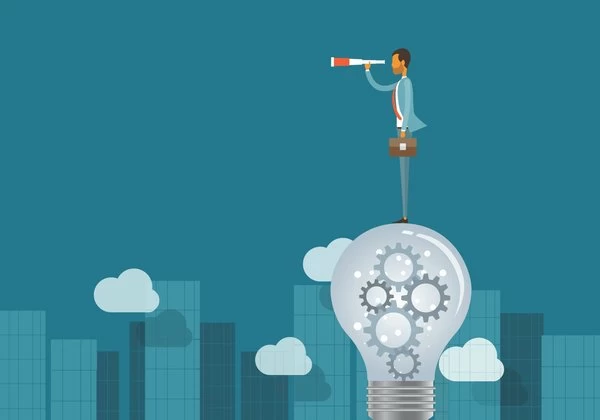 This post is by Kathy Hatzis, Client Business Director at TrinityP3. Kathy specialises in delivering maximum marketing efficiencies & effectiveness for CMOs and their leadership teams. 
As Mad Men sat around their boardroom table, drinking scotch and onto their third version of the advertising plan for a big screen detergent ad, print advertising in Vogue and a radio spot, somewhere in the world a futurist plotted their path…
A world where every consumer had a device – an information, video and telephone device – at their fingertips
Consumers created content while TV & newspapers curated it online, and advertisers knew what their audiences had read, shared and bought in their lifetime.
The journey from Mad Men to Marketing 3.0
If Marketing 1.0 was the era of broadcast media, where behavioural psychology led and the "big ad" prevailed, then Marketing 2.0 evolved to be about above the line, below the line and online working harmoniously on the "integrated" idea that advertisers and agencies delivered to the consumer.
Marketers measured commercial outcomes – and some agencies did the same. Then the world changed – and we embarked on Marketing 3.0.
The great upheaval – the era of digital disruption
With the onset of smartphone usage (Google tell us it's more than 55% of Australians now) and with digital, social & content marketing accounting for more than 35% of advertising dollars for some of the world's biggest brands, "engagement" has become the new mantra.
Facebook tell us there are over 11m pages in Australia and under 35s typically reach for Facebook every morning before they reach for their barista coffee machine in their designer kitchen.
Consumers now lead brands and consumers know it.
Enterprising advertisers and agencies are working out how to deal with the consumer-led economy and what works under Marketing 3.0.
What Marketing 3.0 means for 2014: Follow, faster, further

1. Follow the customer
2013 Deloitte ASX200 board effectiveness research tells us that boards see continued growth through digital transformation as a key risk issue and in the Australian Marketing Institute's Marketing in the Boardroom guide, corporate strategy realisation & value creation is seen as the domain of marketing, advertisers and their agency partners.
Why? The digitally savvy customer is at the forefront. Information and insight is enabling them, a social platform is empowering them. New purchase models are unfolding and businesses are reviewing their technology automation to remain relevant. But advertisers aren't keeping up.
2. Move Faster
In a recent CMO survey by Accenture, 65% of CMOs say digital is thread throughout the company but only 7% say they are leading edge at it and most say their external partners aren't helping to transform the marketing organisation either.
Marketers and traditional agencies are readjusting slowly, while new specialists in digital business integration, content marketing, programmatic media, social media measurement and off shore production suppliers spurning.
Change is happening – but is the industry shifting fast enough?
3. Look Further
At TrinityP3, we get an insight into the major advertisers in most industries across Australia, Asia and the Americas. In this new economy, we occasionally ask ourselves: why does Mad Men syndrome still prevail?
· Many major marketers and their agencies do not share KPIs – but expect to have aligned views of their successes in a relationship survey
· Many advertisers are still planning, buying and measuring the cost of media reach, not behavioural impact on more targeted audiences
• Media agencies are still benchmarked on price alone, not media value – or payment by results
• Marketers are still structuring their agency remuneration based on volume & complexity of activity, creative outcomes with a commercial purpose
• Most advertisers are still creating and producing content the same way they did 10 years ago when global supply chains and production decoupling by the world's largest brands has been long proven to be effective
• Many marketers don't have a handle on multi-channel attribution: first click, last click and multi-channel measurements
• Many marketers are still wedded to the traditional creative & media agency paradigm when business strategy, customer journey & execution may be best structured through a hybrid client/agency structure. Or the 3S framework – specialist, strategic and simple needs
• Very few remuneration, training & relationship management systems inspire creative thinking and drive innovation for commercial value
Managing for exhilaration, not exhaustion or extinction

We've read it all. Much has changed in marketing, advertising, media and communications with much more yet to come:
• Customers are disrupting value chains
• Digital disruption is across channels, media, creative, content, production techniques
We know from Moore's law that technological and social change will continue and the pace could even accelerate. Managing for exhilaration, not exhaustion will be even more critical in marketing, media, communications. And taking the lead – to avoid extinction – is key.
Agencies & clients globally are reviewing their mix of external and internal competencies and their marketing, advertising and communications models more regularly than ever before.
Marketing guru Seth Godin recently called this new era the "connection economy" – connections with each other as consumers, to (authentic) brands, to global
trends.
As we embark on 2014 business and marketing planning, is it timely to ask what connection points you will improve between the consumer, business goals and your agencies?
Interested to hear your opinion on where Marketing is heading in 2014 and beyond.. Please leave a comment.
Want more articles like this? Subscribe to our newsletter: