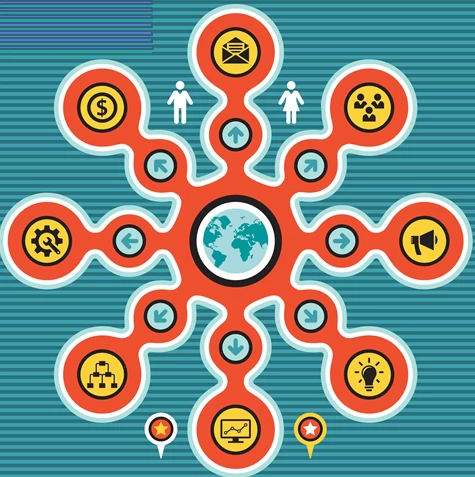 This post is by Craig Hodges, the founder and CEO of King Content, Australia's most awarded digital content marketing agency. Craig worked in magazines, publishing, internet radio and web development before embracing his true passion – digital content marketing.
Lee Odden, CEO of TopRank, brought a unique offering to Content Marketing World 2013. Forecasting the future of search and social, Lee explored what developments would need to occur in content marketing to ensure strategies remain effective. In Lee's words, "Content isn't king – it's the kingdom." Therefore strategies need to plan for both the fragmentation and hyper-connectedness of today's buying journey.
Key lessons
1. Producing content for content's sake is no longer enough. Who is your customer?
"All of us are empowered to make content; the barrier to enter is low. We are competing for our own customers, so we need to scale to produce great content – not just content."
Looking to the future, Lee first premised the idea of great content. Brands create content to answer questions born from social interactions, and it's important that all platforms share in a common story (not unlike Coke's 'Content 2020').
The web is host to an enormous and ever growing amount of content, with an equally impressive number of ways to connect data. Google alone handles one billion searches a month, with approximately 16% of these searches combining new search terms. So, how do you know that your content is even being consumed? Do your customers care?
Lee believes that to combat the noise of the web, you must first understand the discovery preferences of your user. Every piece of content that you create is accountable for attracting the correct audience. Your content will then engage an audience with a stake in your brand since you are answering a question your consumer is asking.
2. Tell a story.
"Content isn't about the tactic, it's about the customer and their discovery, consumption and resulting action."
Compel your consumer to respond by establishing an emotional connection with them. By moving your content creation from a production state to a storytelling state, you can become a company that the user seeks out. Lee describes this as offering the "best answer" – be known for your great service and interaction.
With great foundations, you can then convert a page view into an action; content motivating a response.
3. Categorise and amplify your data.
"The future of content is visual, real-time, mobile, human and cross-platform. It lies in the intersection of technology, information and human experience.''
Content isn't great until people can find and engage with it, so categorising your data effectively is paramount. Lee positions content as the sole reason that search exists in the first place, so SEO is an integral part of your marketing campaign.

Consumers want all kinds of content, all at once. Share your brand message and content campaign across multiple platforms to amplify, as well as increase the usability and shareability, of your content.
Take advantage of:
Visual: Viewers are 85% more likely to make a purchase after watching a product video.
Real-time: React to the real-world to encourage engagement with your consumer.
Human: Don't be afraid to lose the rigidity of your brand! Kmart's 'Ship My Pants' for one optimised on the slide of tongue and received an overwhelmingly positive response.
Tips on how to apply these lessons to your content marketing
Know your customer.
Think about content as the generation of an experience or stirring of emotion rather than a production line.
Develop a content marketing plan that motivates action.
Share a common brand message and story across all of your platforms.
Lee Odden was part of a stellar line-up presenting on day one at Content Marketing World 2013. For a collection of great insights from all of the speakers, check out our top ten take-outs from CMW13.
Want more articles like this? Subscribe to our newsletter: