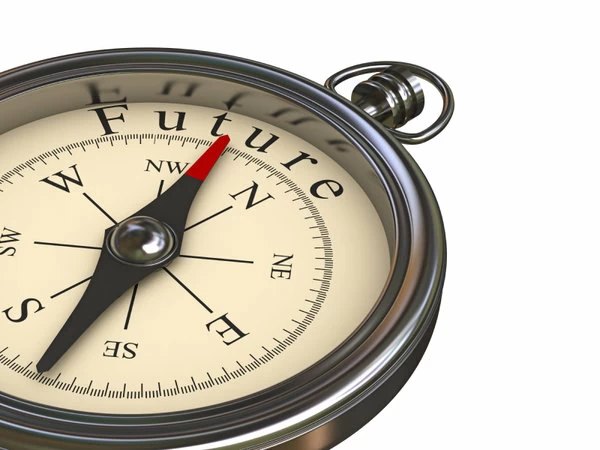 This post is by Mahesh Enjeti, a Senior Consultant at TrinityP3. Mahesh has an Honours in Physics and an MBA (with Marketing and Finance as majors) and has spent over three decades in advertising, sales and marketing across services, industrial products, consumer durables and technology sectors.
In our enthusiasm to embrace everything new, we marketers appear to be forgetting the fundamentals of our discipline.
I ventured to share my thoughts at the ignitesydney "Future of Marketing" event held recently.  (Ignite's tricky format allows each speaker only 5 minutes to talk to precisely 20 slides, each slide advancing automatically after every 15 seconds).
My theme was Back to the Future – how lessons from the past can help us get better at marketing in the future.  I did not dwell on Marcomms alone, covering a lot more ground suggesting that Marketing is not just about communications, advertising, digital or social media.  Here's an overview.
My inspiration came from a unique language called Aymara (spoken in parts of Bolivia, Peru and Chile) in which the past is ahead because we can see it, the future is behind because it is still unknown.

In Aymara, the word for front is nayra, it also refers to the past.  In Aymara, quipa means back.  It also represents the future.
What if we looked at Marketing in this rear view mirror?

The pace of change we experience today may suggest that none of what happened in the past is relevant anymore.  Underneath these rapid seismic shifts, however, there exists a rock solid foundation.  Let's navigate the future of Marketing by anchoring it to the past. Join me on this journey!

In order to sustain growth, we must first sustain our business ecosystem.  Pursuing growth alone can be suicidal.  Learn from nature, nourish your roots.  Keep your employees happy, so your customers are delighted and your shareholders ecstatic.  Pursue shareholder value on its own and risk extinction.

Strategy is about making choices.  It is about choosing what to do.  Importantly, knowing what not to do.  The essence of strategy, in one word, is sacrifice.  Think chess.  Give up your pawn now so you can checkmate the opponent's king in five moves.

Strategy and tactics are not sequential steps.  They need to happen in tandem.  Our strategy must be aligned with tactics that flow from it.  Simultaneously, our tactics need to be aligned with the strategy that shapes it.  Think warfare.  No battle was ever won with strategy and tactic out of step.  Business is no different.



At a time when our lives are dominated by search, it is pertinent to distinguish it from research. Search can help us find.  Research will help us find out.  Think of research as a lamppost that lights up the ground.  Search within your own mind to find the way.

As marketers, we must strive to know our customers as people.  Not merely as consumers of a product or users of a service.  A market is a natural vignette of people where mindsets are more meaningful than market segments. No half tones.  No pixels.  Think analogue.  Do digital.

Branding is a hot topic today.  Think back to when it all started.  It was always hot, bloody, sweaty and painful.  It's time marketers recognise that "A Brand is not a function of Marketing.  It is the very foundation of (every bloody) business."(© SAI Marketing Counsel Pty Ltd)

A Product is not just a bundle of features and benefits.  First and foremost, it must do the job it is meant to perform.  Add bells and whistles only if these can ring the cash register.  Think pottery.  Function must define form.

Price is really precious.  Because, it is the only 'P' in the marketing mix that makes money. Don't just give it away.  Think back to barter.  When Marketing was all about fair value and fair exchange.  Give and take.  Stop selling on price.  Trade on value.

Retail has to be a trusted place where you build relationships.  Whether online or offline. Think back to the corner store.  Rediscover the magic of personal connection.  Forget marginal cost.  Instead, focus on marginal value.

Thinking without substance is a waste of time.  Just as substance with no thinking is a waste of space.  Think Fibonacci numbers and the golden ratio.  Be inspired by the nautilus shell.  Mind and matter must go together.

Being different is not the same as being differentiated.  Being loud is not the same as being heard.  Share of voice does not guarantee either share of mind or share of heart.  Be more relevant than unique.  Think smoke signals.  Make less noise. More signal.

The Past is your best source of Big Data.  Slice it.  Dice it.  Read between the numbers.  Look at it closely.  Look at it from a distance.  Until you see "ahead of the curve".  Goldman Sachs' Joseph Ellis makes a compelling case.

The future is no doubt an unknown destination.  But, the road to get there is already charted.  Think of every learning from the past as a unique dot.  Join those that really matter. The past, present and future are all connected. It's just that we don't see that yet.

The best way to cope with the future is to actually create it.  If you are able to master what you can see i.e. the Past, you can muster the means to cope with the future i.e. create it.  Learn to straddle the past and the future.

What you have seen and heard so far might seem somewhat sobering (on a night like this*).  While Marketing is Fun Work, it is also very serious business.  Get the right mix and you will have an enjoyable cocktail. (*refers to the live event held on August 7, 2013 at the Oxford Art Factory, Sydney).

Tomorrow when you go back to work, try wearing a new hat.  Look at Marketing with a new lens.  Remember, past is not passé.
Learn from it.  Create your own future.

Want more articles like this? Subscribe to our newsletter: