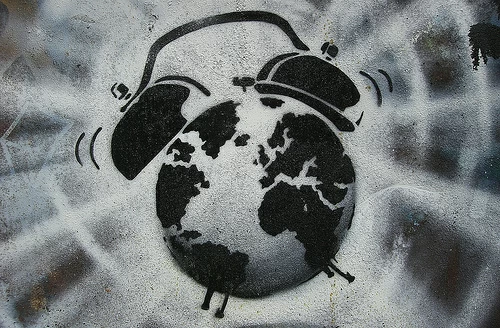 This post is by Stephan Argent, CEO of Argedia Group and a member of the Marketing FIRST Forum, the global consulting collective co-founded by TrinityP3
A report, released by Adobe last week, underscores everything I've been seeing in the last few years about marketers having strong doubts about their abilities in digital.
The report polled 1,000 marketing professionals about beliefs and attitudes towards digital marketing, and showed that only one in three think their companies are highly proficient in digital marketing.
Further, the report showed that just 9% of marketers strongly agreed with the statement that they "know their digital marketing is working." This, against the backdrop that some 60% of marketers expect their companies to invest more in digital marketing this year.
But the jaw-dropper for me is that the report shows that just 18% of marketers are turning to their agencies for help.
That should be a very loud alarm bell and wake-up call for both marketers and agencies. Marketers need to clearly define needs and expectations, while agencies need to proactively step up and provide solutions to the challenges marketers are struggling with.

Whether working with your incumbent agencies or searching for new agencies to help define, shape, deliver and measure your digital strategies, the report provides strong clues as to what marketers should be looking for and what agencies should be focusing on. In my view, these can be defined as follows:
Marketers
1. Insist on some form of ROI calculation – or at least rationalized guess – on all your digital marketing initiatives. If something's presented that doesn't have any form of ROI calculation, it should be rejected until it does.
2. Open the door to and set aside time for thought leadership from your agencies. Challenge and make it clear you expect them to help keep your teams current on new opportunities, technologies and solutions.
3. Create a defined, collaborative structure within your agency roster to enable strategies, ideas and solutions to be integrated across multiple media channels.
4. Proactively set aside money for responsible experimentation and take some measured risk to help your organization learn how digital solutions can drive business.
5. Reward agencies appropriately by evaluating them across multiple metrics including collaboration, delivery and measurable results. Bonus those attributes based on a clear assessment of their performance.
Agencies
1. Instill an ROI mentality in all your resources. Everyone who touches digital should understand what they're doing has to generate results for your clients. The report is clear that 83% of marketers feel ROI either somewhat or extremely important – and expect it to be more important next year.
2. Be honest and transparent about what's working and what's not, and proactively drive strategic or executional change.
3. Demonstrate that your digital initiatives will work in conjunction with other offline communications initiatives and how effect these solutions will be on respective audiences.
4. Help keep your clients current by sharing thought leadership through blogs, white papers, or digital lunch 'n learns – whatever works for your clients.
5. Create flexible agency teams that best meet your client's organizational requirements and limitations. Be receptive to your client needs by providing the resources that best marry up with their needs.
According to the report, some sixty-six percent of marketers think companies won't succeed unless they have a successful digital marketing approach. That's a golden opportunity for both marketers and agencies to help each other maximize their respective digital proficiencies.
How can you help your agencies create better digital solutions for your business, or how will your agencies help their clients improve their digital footprint?
photo credit: bobaliciouslondon via photopin cc
Want more articles like this? Subscribe to our newsletter: