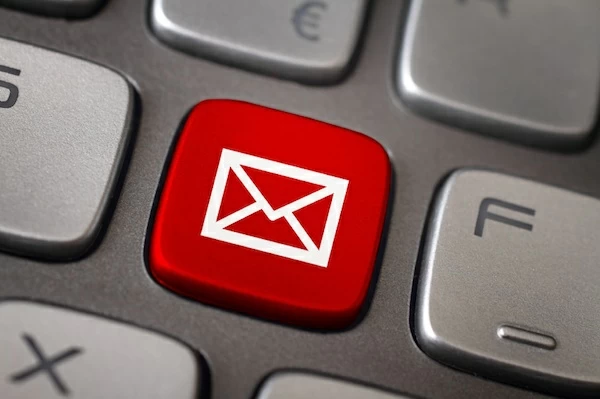 This post is by Anita Zanesco, a Senior Consultant at TrinityP3. Anita brings a unique blend of insights, creativity and understanding to the communications industry particularly in the areas of talent management, agency process and new business pitch management.
One thing that constantly comes up in conversations with clients and agencies is how to build better relationships both internally and externally. In this post I look at communication and one of the most basic, yet powerful tools in the business communication box… email!
Email is a phenomenal tool, one that we have all embraced with gusto. Remember the days of fax (that's "facsimile" for any of you Gen-Y'ers out there, a good one to know for Trivia!). Well email initially replaced anything you would normally fax. But then suddenly, it replaced phone calls and before you knew it, email was the closest you got to your colleagues as face to face communication was just so 1990s.
My question is: are we relying on email a little too much at the expense of face-to-face communication or even picking up the phone? And my point is: the art of speech and face-to-face conversation should never be forgotten as relationship building tools.
On that note, given email is here to stay, I'd like to propose 5 essentials to remember when using email in business as part of building better relationships.
1. Write the email as though you are speaking to the person and read it to yourself when you are done
Never bash out an email and press "Send" until you have re-read it and put yourself in the receiver's shoes. Face-to-face conversation and phone calls have the distinct advantage that we can see or at least hear a person's response to something we are saying. Email does not. Email can be misinterpreted, tone can be completely misread and comprehension can be far from ideal. Take this example I came across recently (Note, names have been changed):
Emma

What is going on with your jobs? We have deadlines looming and I'm not seeing much productivity from your end. Update me as soon as possible so I can let the client know if there's going to be an issue.

Barbara
So Babs is not showing too much love for Emma, a member of her team: a) her email is assumptive; b) it is very abrupt; and c) it is negative. Assuming she couldn't actually get off her seat and see her team member directly thus making email essential, it could have easily read:
Hi Emma

Do you mind updating me on the jobs you are working on when you get a chance? It's been a bit quiet from your end and I just want to make sure everything is under control before I catch up with the client.

Pop round when you are back or give me a shout and I'll come and see you,

Cheers

Barbara.
How much nicer? How much more positive? And to think, only about 20 words more.

2. There is a time and a place for everything including email
Email is fantastic. It is quick, convenient and let's face it – it gets something off your desk onto someone else's. But for all that speed and convenience, if it is used at the wrong time for the wrong reasons it can become a time-consuming, aggravating tool that can create further work and potentially damage relationships if the email dialogue spirals out of control.
Here's an email situation I came across as an example of a client / agency relationship starting to go downhill. Sam is a Group Account Director at an agency. Phil is the Marketing Manager at the client.
Sam,

I see the meeting we had in the diary for tomorrow to take us through the plans has been cancelled. Can you please let me know why and when we should expect the meeting to be held?

Phil
Okay. So email error number 1: Sam has clearly cancelled the meeting electronically with no explanation rather than calling or sending a full email to explain so there is confusion about what is going on.  Email error number 2: Phil then sends an email to ask him rather than picking up the phone (and by the way, copies in the rest of the client marketing team).  Email error number 3: I haven't gone into detail here but this led to a full scale email discussion going back and forth for 4 more interchanges of explanation before someone… you guessed it… PICKED UP THE PHONE!
This is only one example but you get the drift – spend 5 seconds asking yourself if email is the best form of communication before choosing to use it. And if you are going to use it, use it properly and try not to leave questions unanswered that might prompt further email dialogue.  The Golden Rule – if a relationship is already in a shaky state, always opt for phone or face-to-face if possible. It shows effort and goodwill and importantly, removes any chance of misinterpretation.
3. Check your email for typos and grammatical errors
It may seem picky, but email is simply another form of business correspondence. And it is a personal one at that.  To send an email with incorrect spelling or other errors through it indicates a lack of care and thought, laziness and just plain sloppiness in my book. Email is one of the most powerful tools of communicating in the business world for no other reason than it is used so often to convey messages and confirm actions.
And on this point, just a watch out – an increasing number of business people use their mobile device to check emails. Checking emails is one thing, sending replies or new emails from your phone is another one completely. Whilst it can be super convenient remember, it's not a text. The person receiving it may well read it from their phone but there is every chance they will get your email on their computer. And emails from phones are never quite as professional simply due to the device from which they've come.
4. Never use it to 'drop someone in it' (for want of a better expression)
One of my pet hates is getting an email that has been copied to all and sundry clearly to make other people in the relationship know of something negative that has happened or as a clear indicator the sender wants others to witness the communication.  By all means do it to congratulate someone – copy the world if you like. But if there is a sticky situation don't copy everyone on it.  Just speak to the person direct, clear up the situation then if anything needs to be put in writing, confirm it all then after the dispute or issue has been resolved. Enough said on this one.
5. And my last one, combines a word on email with one on carelessness in forwarding. This is a true story…
An agency was trying to get on a pitch list via a pitch consultant (PC). The agency had met with the PC and presented their credentials and were told they weren't quite right for this particular pitch for various reasons. They persisted (more than most) in pushing themselves and explaining why they were right.
That's all fine. Persistence CAN pay off so I say go for it. But, do it with the right tone of voice and approach. This agency started to get quite arrogant in their tone and quite pushy. The PC wasn't concerned as the right pitch had not yet arisen for this agency. Email correspondence continued sporadically then in one email, the agency's Managing Director, not only sounded a little annoyed and dismissive of the PC, he littered the email with typos, and to top it off forwarded a link that had clearly come from a colleague under which the colleague had typed:
"Ask [name of pitch consultant] if he still hasn't heard of you yet now – what a duche".
Unfortunate. Not only had the colleague insulted the PC, he'd actually spelt it incorrectly as well. The PC good-naturedly pointed out the line to this MD. Did the MD pick up the phone and apologise? NO, of course not. He knew I'd be writing a blog and would need good fodder like this. So what did he do? He emailed back and suggested it was the sender's odd sense of humour. Odd indeed.
So email. Love it. But also never forget those two flipper like things at the end of your legs that can walk you to someone's desk or that strange device that allows you to hear another human voice at the end of it.  Oddly enough face-to-face and verbal communication are often quicker and allow so much less room for misunderstanding or misinterpretation.
Do you love email a bit too much or do you have any funny email stories to share?
Want more articles like this? Subscribe to our newsletter: