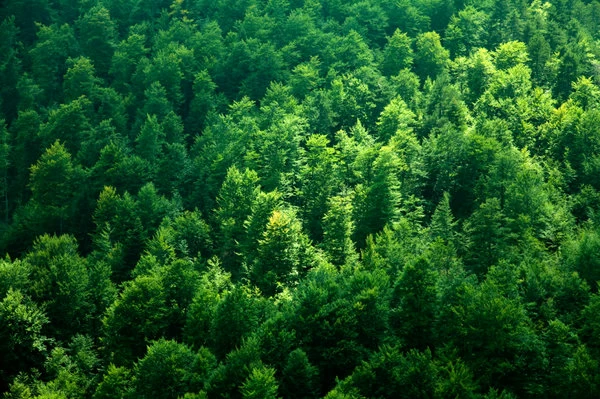 This post is by Mike Morgan, Founder and Director of High Profile Enterprises and Content Director for TrinityP3. Mike has been collaborating with TrinityP3 on a Content Marketing, SEO and Social Media strategy since early 2011. 
When we recently compiled and published the TrinityP3′s Top 50 Marketing Management Posts Of 2013 book it was interesting to note how many of the Top 50 were posts from previous years. 2012 and 2011 were well represented and there was even a post from 2007 among the most read posts of the year.
As we do not promote deep archive content through TrinityP3 social media channels it is interesting to see where these posts are being found and how people are accessing them. When you look at the available data through analytics and other tools it becomes clear that these historic posts are being found via search engines, particularly Google.
Most marketers understand the opportunity that exists for getting your content in front of a large number of people with correct optimisation and targeting based on Google's requirements and I have talked about content marketing essentials and SEO fundamentals in previous posts here on this blog.
However, not only do marketers have to have a comprehensive understanding of technical requirements, promotional techniques and online brand building, they also have to consider and implement best practice for "evergreen content".
What exactly is evergreen content?
Evergreen content is content that does not date. It is content that remains relevant to your audience over an extended period of time. It is usually content that answers questions that are frequently asked by your market and it is very often definitive in the way it offers a range of solutions.
Many business posts disqualify themselves by tying the post to a particular date based event or by discussing or referencing technology that is changing rapidly.
To successfully create evergreen content a number of elements need to be addressed.
the content must be completely unique
it must offer solutions in a way that is not covered elsewhere
it must not be tied to a particular event or technology that may be redundant in the near future
the content should be as comprehensive as possible
it should answer pain points in your industry
keyword targeting should be a focus
correct optimisation and structure of content is essential
social signals are important – multiple shares and high engagement show popularity
links to the post add a layer of trust for search engines but only if they come from quality sources
What are the benefits of all this effort to create timeless content?
The value of cumulative search engine traffic
At TrinityP3 we have stuck to a three posts weekly schedule since early 2011. And the majority of posts are in the 1000 – 2000 word range. So, each year we produce around 150 new posts containing approximately 150,000 to 200,000 (and probably more) words of value-giving text. Each post relates to a different topic and the majority of these fall into the evergreen category.
Topics such as agency remuneration, media spend, pitch process, agency roster management, SEO, digital marketing, TVC production, social media, marketing procurement, process optimisation and much more are covered in some detail.

And each one of these posts is structured to relate to a range of searches and to answer a range of questions.
This is what is often referred to as the "long tail" in analytics. Multiple variations based on associated phrases offering solutions to multiple queries gives a large number of ways content can be discovered in Google and other search engines.
One post may rank well for "types of pitch process", another for "agency remuneration benchmarking", and another for "website visitor growth".
Multiply this by the number of optimised posts per year to get an understanding of the cumulative affect of a well constructed content strategy.
If a significant proportion of your posts are bringing visitors to your website via search this is a pretty powerful way to increase brand presence and demonstrate thought leadership through the information you share.
How does Google's Hummingbird Update affect evergreen content?
I explained recently the effects on marketing from Google's Hummingbird Update in this post. So, how does Hummingbird affect evergreen content?
Because Hummingbird focuses even more intently on high quality, comprehensive content the steps outlined above become even more important. Hummingbird is geared to recognise context, semantics, natural language queries and moves away from "clunky" exact match keyword optimisation so your efforts with natural language, associated phrases, content promotion, social media authority and creation of in-depth resources for your market will be rewarded with even more search engine visibility for your brand.
Most of the pundits are predicting even more of a shift toward greater intelligence in search engine behaviour with a more accurate understanding of intent based on previous searcher behaviour and complex language variations.
Let's take a look at the top evergreen posts on the TrinityP3 blog for 2013.
Top 10 evergreen posts – 2013
This post by TrinityP3 founder, Darren Woolley, is the most successful post on this blog ever. For months after publishing it ranked at position one or two on every Google search engine around the planet for the high traffic phrase "social media expert". The fact that it was controversial drove social signals as people commented, shared, liked in large numbers. And even now it is still bringing a healthy number of visitors to the site from organic search.

This post racks up a high number of monthly visitors searching for guidance on advertising scopes of work and agency compensation best practice. There is clearly a gap in comprehensive information in these areas which Darren has filled with this successful post from 2011.
At one stage both the 2012 predictions and those from 2013 were both ranking for "strategic marketing management" globally. The interest in this type of prediction styled post does not seem to wane and many people are finding it interesting to analyse how many of the predicted trends have become the reality.

Digital Marketing and the complexity that comes with multiple channels and rapidly evolving strategy is always of interest to TrinityP3's audience. The concept of digital marketing ROI and performance measurement is a hotly debated area. In this case there are several language variations that people who are discovering this post are using.
Media planning and buying is another topic that is very popular on this blog. As media is often one of the highest spend areas for marketers the frequent searches on phrases using digital media buying and associated keywords brings a large number of visitors to this evergreen post from 2012.
Occasionally a post will just blast out of nowhere. Who would have predicted that so many people are searching for top advertising jingles? Every month this post brings a significant number of people to the site and despite the post being from 2010 it is still seen as a highly relevant answer to this query by Google's algorithm.
TrinityP3's Calculators have always been very popular with people in advertising and marketing. When the new smartphone apps were launched a series of posts were created to explain the various functions and where they are valuable. As this post provides a step by step tutorial on using the calculators to determine agency resource rates and head hour costs it continues to rank well and supplies valuable solutions for a complex problem.

Popular topic area this one and this post explains the use of the original calculators to estimate agency head hour rates. TrinityP3 continues to provide thought leadership in all facets of agency remuneration and provides technology and information to assist marketers in understanding what can be a highly complex area. This expertise is being recognised by Google and accordingly multiple posts are being ranked highly in the SERPs.
Agency search and selection is another key service and a substantial amount of content has been produced explaining in detail the nuances of the many approaches to finding the best agency for a particular project or as a long term partner. This one concentrates on chemistry meetings as part of the pitch process and it continues to be of interest to many researching with Google search.
This post by Shawn Callahan of Anecdote tapped into the surprising number of people who ask "how to tell a story about yourself". Shawn has written several successful posts for TrinityP3 but this one seems to have long life that keeps on giving.
Evergreen content is one highly valuable element of TrinityP3's content strategy and it contributes a valuable percentage of our 8000 plus unique monthly visitors. And the interesting part is that many of these visitors are discovering this blog for the first time due to our presence in search.
In 2014 we are going to push the boundaries with a series of definitive "ultimate guides" that cover every facet of a number of specialist areas.
Watch this space.
Want more articles like this? Subscribe to our newsletter: